'Bachelor in Paradise': Ivan Hall Reveals What Really Happened With Alexa Caves at the Hotel
Ivan Hall has finally come clean about what happened at the hotel between him and Alexa Caves when 'Bachelor in Paradise' production was shut down due to a storm.
Drama is practically Bachelor in Paradise's middle name, and one of the contestants at the center of it in season 7 was Ivan Hall. Ivan was a fan favorite from Tayshia Adams' season of The Bachelorette, but, unfortunately, his popularity would decline a bit after stepping foot on the beaches of Mexico. Now, after Bachelor in Paradise has ended, Ivan is speaking out about his controversy.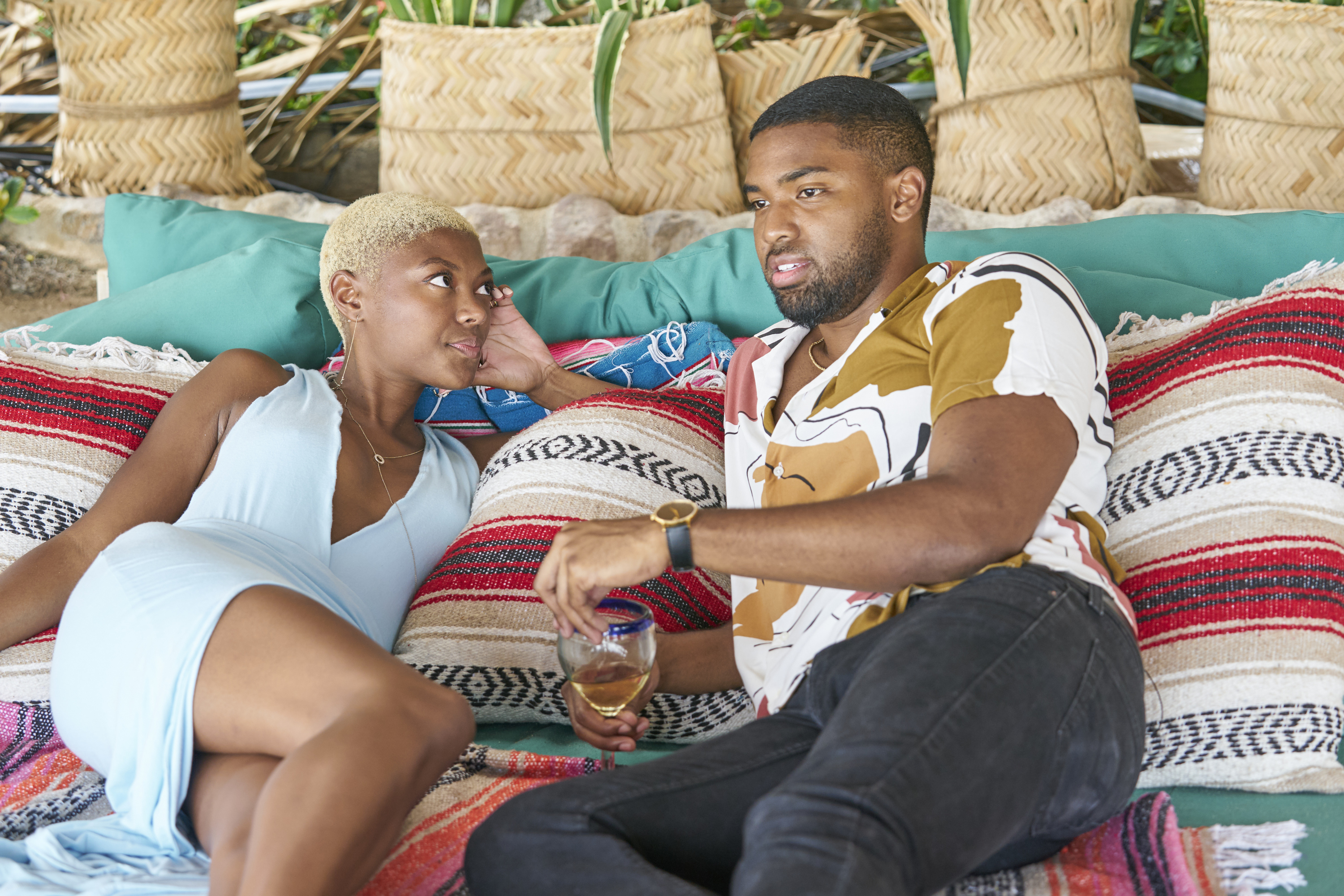 Ivan's time in 'Bachelor in Paradise'
Ivan was one of the first people to come down the stairs and enter Paradise in season 7. He quickly started a relationship with Jessenia Cruz, and they were considered one of the strongest couples in Bachelor in Paradise. However, all that changed when Chris Conran came to the beach.
Jessenia and Chris immediately made a connection after going on a date, and Ivan was left single. Later on, Chris left Jessenia for Alana Milne, but that's a story for another day. Ivan never formed another love connection besides a random makeout with Chelsea Vaughn.
During Week 4, the cast and crew had to evacuate the beach because of an oncoming tropical storm. And that's when the drama surrounding Ivan started. Ivan snuck out to meet Alexa Caves at the hotel they were evacuated to, who had not yet come to Bachelor in Paradise. Once the storm passed, everyone returned to the beach. At the next rose ceremony, Wells confronted Ivan about sneaking out to be with Alexa. In the end, Ivan quit the show.
Ivan confesses about what happened with Alexa in 'Bachelor in Paradise'
Ivan recently joined former Bachelor Nick Viall on his podcast, The Viall Files. On it, Ivan explained what went down between him and Alexa during that fateful night at the hotel in Bachelor in Paradise.
Ivan first explained that he and his roommate Noah Erb were hanging out in their hotel room as producers were going in and out. He said, "A producer said to both of us she was going to leave and be right back. When she leaves, her phone is sitting on the chair she was sitting on, and then me and Noah look at each other like, 'What in the world is going on?' I pick up the phone. The phone, no joke, is unlocked, and it has the list of names and room numbers. I do not press swipe up. I don't type in a code. It's just on the screen." That's when he found Alexa's name and left to find her room, changing the course of Bachelor in Paradise.
Ivan explained, "We just spent the whole night together. We were on her balcony talking for hours. It was a long time, like four hours I'd say we were out there. We had great conversation, absolutely great conversation. It was a great time. As far as hooking up, we never made it past kissing. We only kissed and made out, of course, and just had a lot of great conversation. It was really a good night."
Are Ivan and Alexa together now?
For what it's worth, Ivan regrets going around the system producers have in place for Bachelor in Paradise. He said, "My mind was just in a weird place, and I was wrong. Love makes you do weird, crazy things. I made a mistake, and it was a giant mistake."
And it sounds like his rendezvous with Alexa probably was not worth the headache he went through when he got back to the beach. Ivan and Alexa are not currently a couple. Ivan explained that he's "still friends with her today" and "she has no regrets about how things played out and really enjoyed the night."
So, Ivan and Alexa's midnight tryst in Bachelor in Paradise was just a one-and-done thing, unfortunately. But Ivan does have someone special in his life. In the podcast, he told Nick, "It's a little bit early on right now… When I feel the time is right, I might come out and show her off a little bit. We'll see."