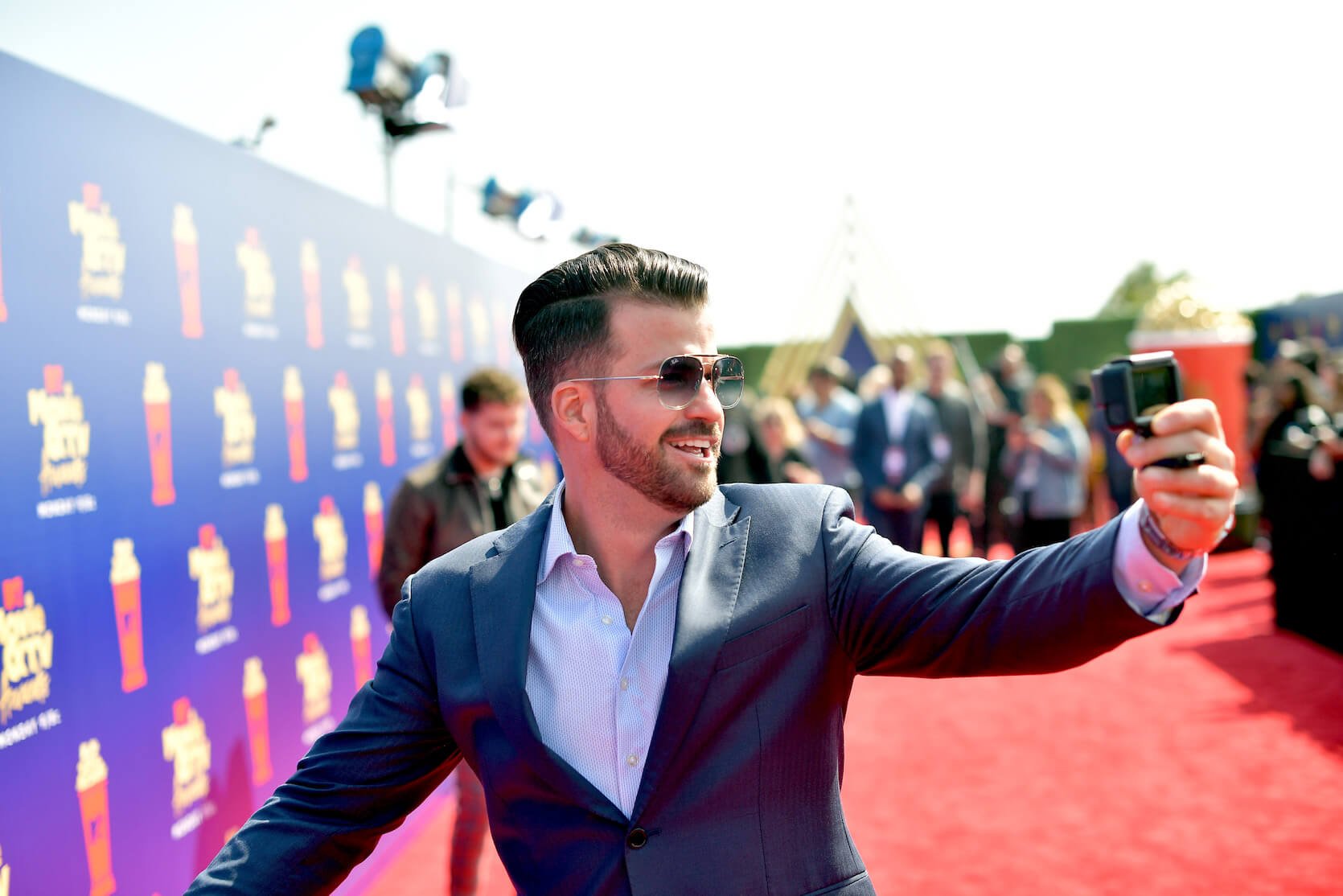 'Bachelor in Paradise': Johnny 'Bananas' Devenanzio Says There's a 'Strong Push' to Cast Him
MTV's 'The Challenge' star Johnny 'Bananas' Devenanzio says 'Bachelor in Paradise' producers hope to cast him in future seasons.
ABC's Bachelor in Paradise Season 9 features fan-favorite cast members from past The Bachelor and The Bachelorette seasons. And it looks like Johnny "Bananas" Devenanzio from MTV's The Challenge thinks he might get a shot of appearing on the show one day. Here's what he said about how there's a "strong push" to cast him as a single guy looking for love.
Johnny 'Bananas' Devenanzio from 'The Challenge' says he's wanted in the 'Bachelor in Paradise' cast
Johnny "Bananas" Devenanzio is known for his tenure on MTV's The Challenge — and, according to him, the producers of Bachelor in Paradise want him to join the cast. While speaking to E! News, Bananas talked about his single life with fellow Challenge star, CT Tamburello.
"Are you ready for this: Double Shot at Love with me and C.T. Alright, print that!" Bananas joked with E! News. "The two of us looking for love in all the wrong places."
While mentioning his love life, Bananas noted he was in "very serious" talks to join the Bachelor in Paradise Season 8 cast in the summer of 2022. Unfortunately, he had scheduling conflicts with The Challenge Season 38. But this could give fans a clue as to what could happen in Paradise in the future.
"There's a very strong push to get Bananas on the beach, to be the next Banachelor," Bananas continued. "I think me going onto Bachelor in Paradise is exactly what they need because I would definitely shake thing up a bit. Yes, discussions are still going on, and you may be seeing a Banana on Paradise, hopefully sooner rather than later."
Aside from Paradise, Bananas is also open to becoming the next lead of The Bachelor. "I do it all, one-stop shop," he said. "I'm chivalrous and a little bit charismatic, I've kind of got a good sense of humor, I've got a 720 credit score, expert parallel parker, and a trophy deer hunter. What more could you ask for?"
Unfortunately, it doesn't look like ABC plans to branch out of Bachelor Nation for The Bachelor leads. Joey Graziadei from Charity Lawson's season of The Bachelorette was announced as the next lead for The Bachelor 2024.
He reportedly dated Bachelor Nation star Genevieve Parisi in the past
There's a strong possibility that fans could see The Challenge star Johnny "Bananas" Devenanzio join the Bachelor in Paradise cast in the future. Bananas has ties to BIP star Genevieve Parisi, as he allegedly had a fling with her after his relationship with Morgan Willett. The hosts of the Bachelor Party podcast referenced Genevieve and Bananas' alleged hookup in the past.
"I heard something about Genevieve," said a clip from the podcast posted to Reddit. "Genevieve has hooked up with our colleague, [Johnny] Bananas."
Bananas also mentioned Genevieve while speaking to E! News. "She and I have had a relationship in the past and that may or may not be something that is still bearing fruit," he stated. "So I guess only time will tell."
Bachelor in Paradise Season 8 showed Genevieve's tumultuous relationship with Aaron Clancy. Their on-again, off-again romance didn't last after the season ended.
Bachelor in Paradise Season 9 premieres Thursday, Sept. 28, 2023, at 9 p.m. ET on ABC.
For more on the entertainment world and exclusive interviews, subscribe to Showbiz Cheat Sheet's YouTube channel.