'Bachelor in Paradise': Kelley Flanagan's Comments About Peter Weber Indicate He Should Join Cast
Kelley Flanagan and Peter Weber dated after Peter Weber's season of 'The Bachelor' ended. The two broke up early in 2021, and Flanagan's talking about the breakup now. Her comments make it sound like Weber should join 'Bachelor in Paradise' if he's able.
Kelley Flanagan and Peter Weber met prior to The Bachelor by chance, and they hit it off once Flanagan went on the show to permanently win Weber's heart. While Weber sent her packing, they reconnected after the show to date. But now, it's the end of an era, as they've gone their separate ways. And Flanagan's comments seem to indicate Weber would be the perfect addition to Bachelor in Paradise.
Are Kelley Flanagan and Peter Weber dating? 'The Bachelor' pair ended with a bang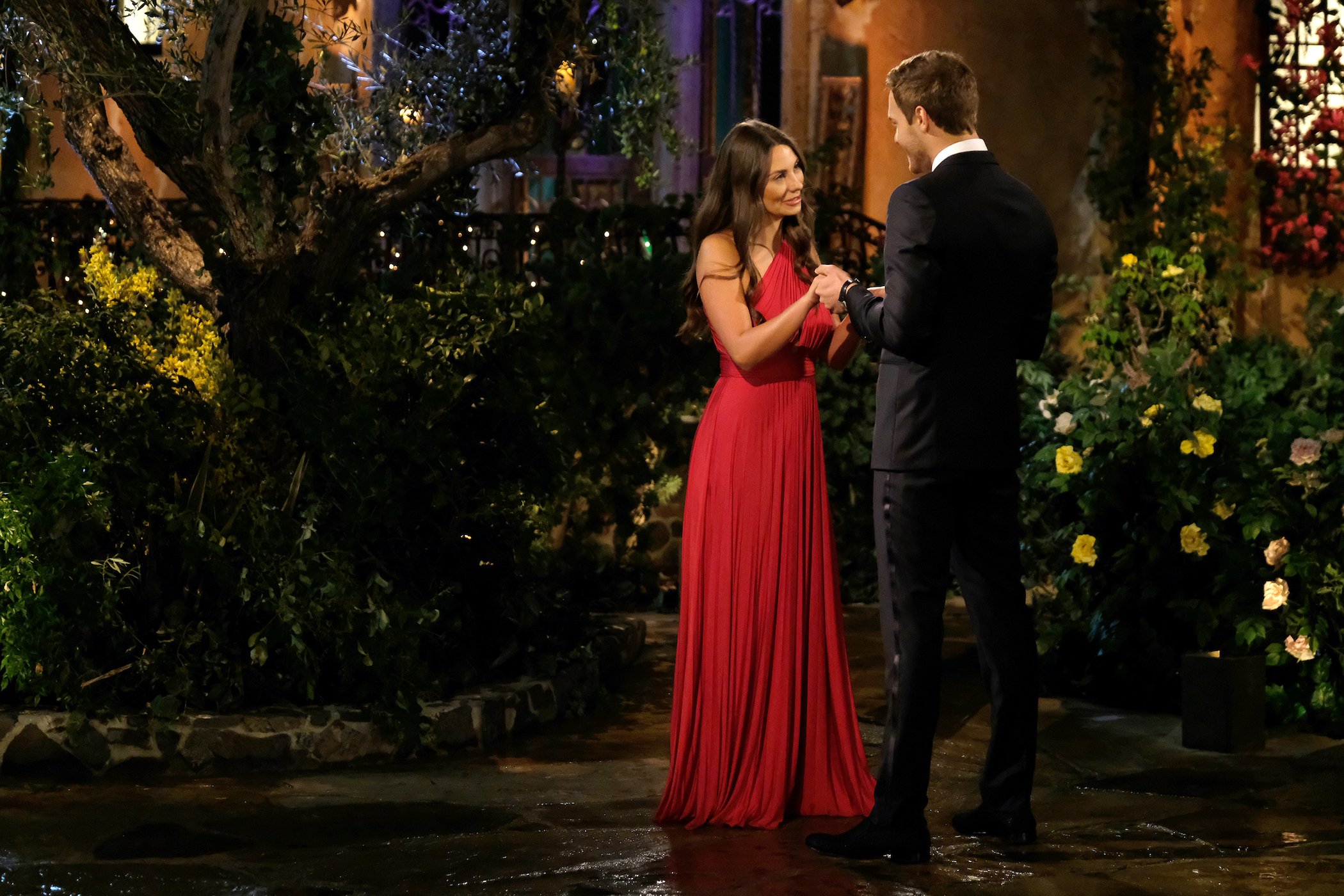 Flanagan and Weber seemed like the perfect match on The Bachelor. While she didn't make it to the final two women, she and Weber reconnected at the end of his season. They looked like the perfect pairing as they made plans to have a future together. But now, it seems the two are totally finished. Flanagan noted their split ended poorly.
Yahoo notes People reported Flanagan spoke to the Chicks in the Office podcast about her split from Weber. She and the Bachelor star officially called it quits in February 2021 after splitting for the first time at the end of 2020 and then getting back together briefly. According to Flanagan, the split ended horribly. She told him to "get the h*ll out" of her life.
"It ended really badly," she added. "I essentially went off on him. I ended up leaving New York and going to one of my girlfriend's houses and hanging out with her. He texted me, I didn't respond and then found some news out that I wasn't happy about. We still had each other on Find My Friends, we were closing it out, it was ending but still wasn't necessarily done."
Flanagan's comments about Weber indicate he should come to 'Paradise'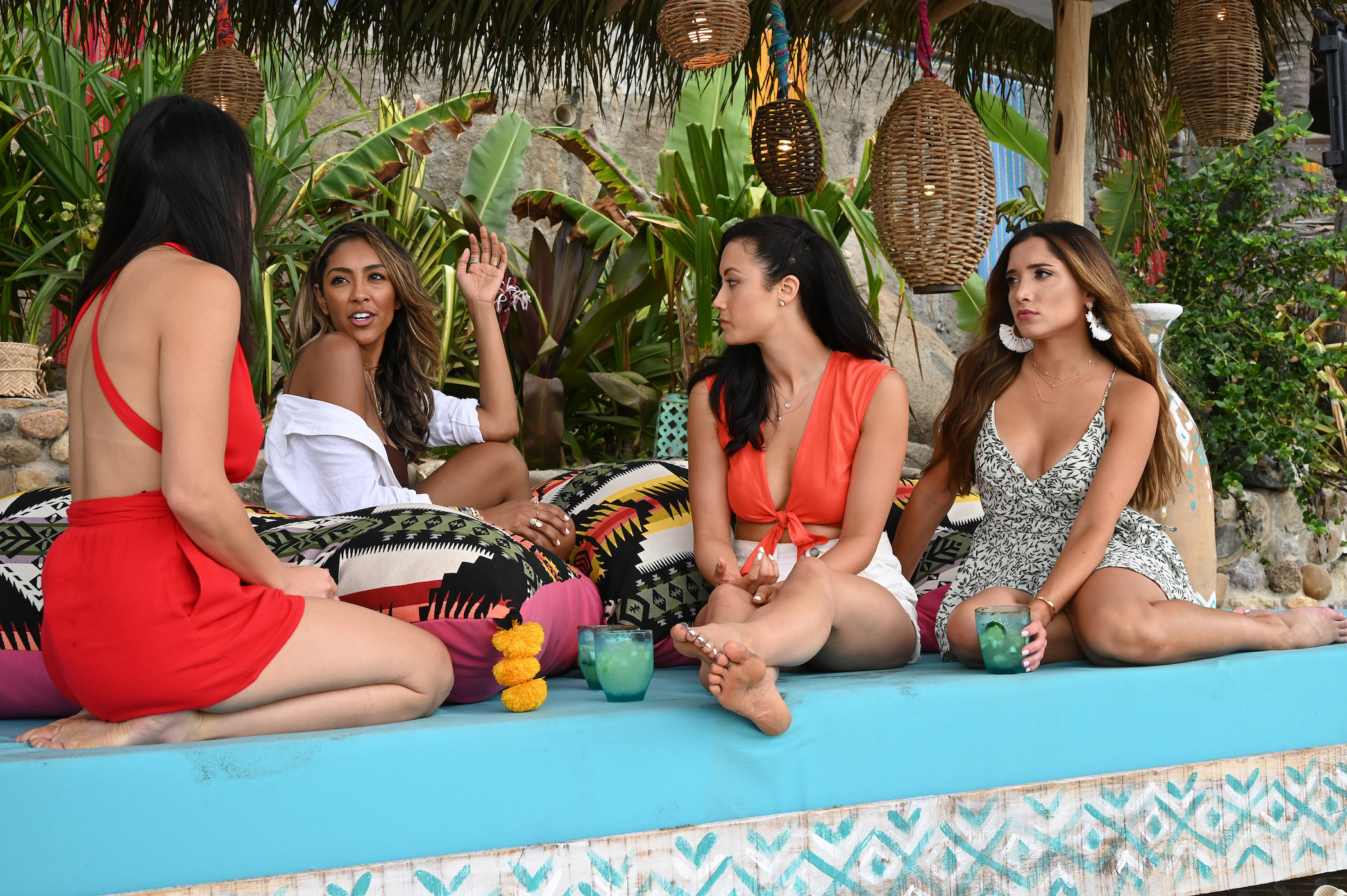 As for why the two split, it seems Flanagan didn't see her growing in the same direction as The Bachelor star. And everyone's now wondering if either of them will appear on Bachelor in Paradise.
On the podcast, Flanagan noted, "He messaged me the other day and I'm just not responsive. There's a lot of things that you hear. This world is very small. I even get stopped by girls in Nashville and they're like, 'My friend hooked up with Peter last week!'"
Weber's high hopes of reconnecting with his past flings and his alleged love of partying and connecting with new women would make him the perfect candidate for Bachelor in Paradise. So, will he go on the show? So far, there's no actual indication he's interested in filming. He recently posted about his new job with United Airlines, too, so he may be too busy with that to make time for reality TV.
As for Flanagan, perhaps she'll go on. She noted in the past she hasn't completely ruled out the idea.
When is 'Bachelor in Paradise' coming back?
So, when is Bachelor in Paradise set to bring back alums from The Bachelor and The Bachelorette in an attempt to find love on the beach? According to Twitter, the show returns Aug. 16, 2021.
Prior to Paradise, Bachelor Nation fans can enjoy watching Katie Thurston find the love of her life as she takes the lead as the next bachelorette. And after Bachelor in Paradise, Michelle Young joins in the fun as the bachelorette in the fall.
We can't wait to see who ends up in the Paradise cast this season. It will assuredly get dramatic.
Check out Showbiz Cheat Sheet on Facebook!