'Bachelor in Paradise': What is Kendall Long's Age? How Much Older is Joe Amabile?
Fans of Bachelor in Paradise are ultra-focused on the drama happening on the beach. During week 4 part 1, viewers saw Pieper James reunite with Brendan Morais. Aside from Pieper, there was another woman who joined — and that was Joe Amabile's ex-girlfriend, Kendall Long. So, what is Kendall Long's age, and how much older is Joe Amabile? Additionally, what is Serena Pitt's age, and is she younger than Kendall?
[Spoiler alert: Spoilers ahead for Bachelor in Paradise Week 4 Part 1.]
Is Kendall Long still with Joe Amabile? They reunited on 'Bachelor in Paradise'
Kendall Long and Joe Amabile have a long history that started on Bachelor in Paradise Season 5. The two developed feelings for each other while on the beach, but Kendall was unsure about Joe. Ultimately, Joe left season 5 — and Kendall left shortly after. The two then got together outside of the franchise and worked on their relationship.
Unfortunately, Joe and Kendall's Bachelor in Paradise romance couldn't last forever. They broke up two years after they officially started dating due to conflicts regarding moving. Kendall faced the decision of whether she wanted to move to Chicago with Joe, and she didn't want to move just for a man.
Now, in Bachelor in Paradise Season 7, Joe and Kendall meet once again after Kendall enters the scene in week 4 part 1. While Kendall immediately approached Joe and seemed interested in rekindling things, Joe shut it down. He then told Serena Pitt he was still interested in pursuing a relationship with her.
What is Kendall Long's age? How old is Joe Amabile? What is their age difference?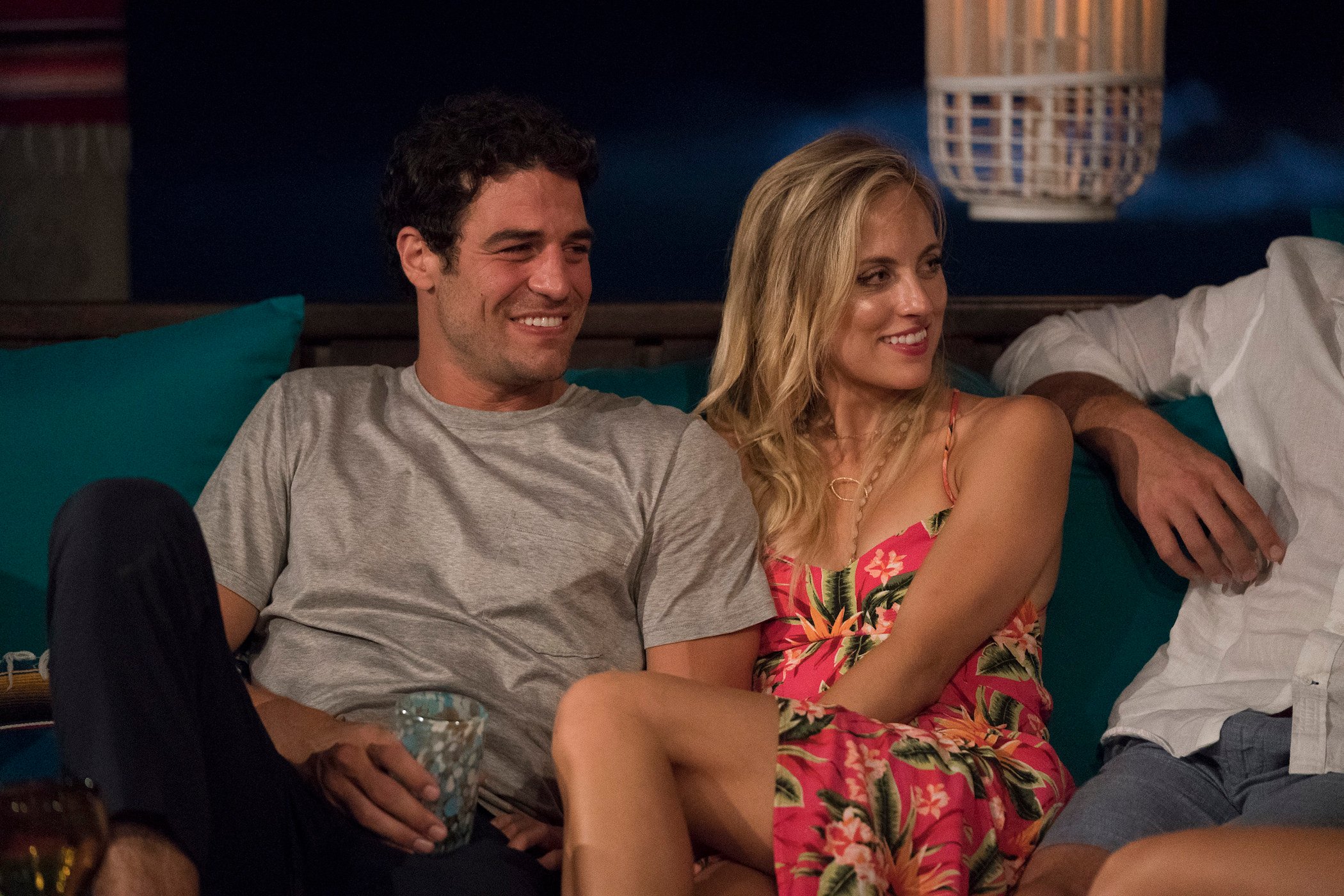 There was already a conversation about age between Joe and Serena on Bachelor in Paradise. As for Joe and Kendall, it's clear there's an age gap there as well. So, what is Kendall Long's age? She turned 30 years old on Aug. 17, 1991.
As for Joe Amabile's age, he's 34 years old and will turn 35 in October 2021. That puts a five-year age gap between them.
While Joe remains one of the older men on Bachelor in Paradise Season 7, other men remain who are older than him. Kenny Braasch turned 40 in June 2021, and his age has also come up in conversation with Mari Pepin-Solis. Mari, 25, had a candid conversation with Kenny about dating older men, and she admitted to dating a man 15 years her senior in the past. It seems any age gap between Joe and Kendall or Joe and Serena won't cause much of a scene.
What is Serena Pitt's age? Is she younger than Kendall?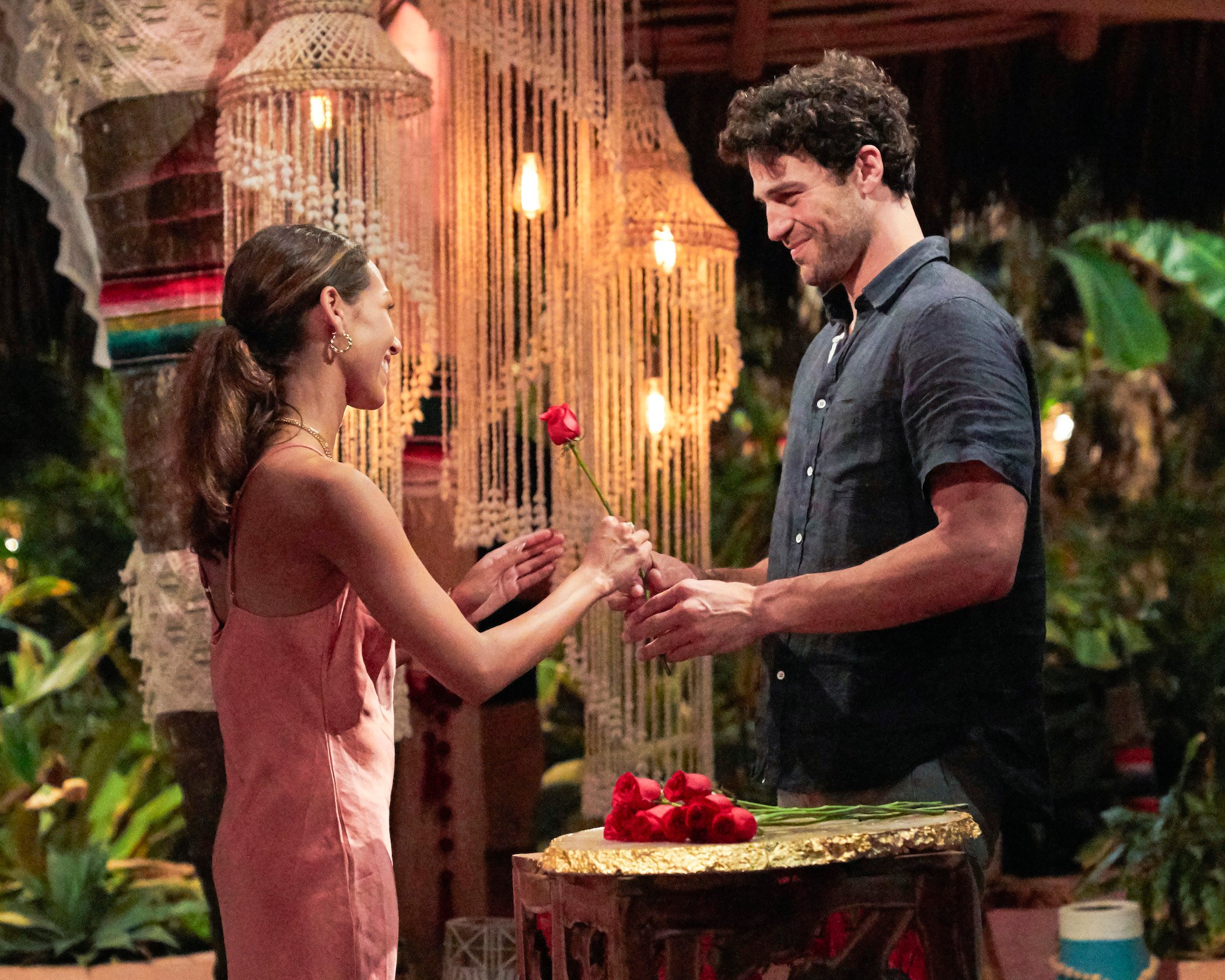 Joe and Serena's Bachelor in Paradise stint has been full of love. But they have a serious age gap that some fans may find hard to ignore. so, what is Serena Pitt's age? She turns 24 in October 2021, making her 23 years old currently. That puts her 12 years younger than Joe and six years younger than Kendall.
Serena and Joe have a conversation about their age gap on the show, so it's clear where they both stand on the matter. It seems Serena doesn't mind Joe's age at all, and Joe thinks Serena is quite mature for her age.
So, who does Joe end up with on Bachelor in Paradise? All signs point to Serena.
Check out Showbiz Cheat Sheet on Facebook!
RELATED: 'Bachelor in Paradise' Drops Massive Clues About Serena Pitt, Joe Amabile, and Kendall Long