'Bachelor in Paradise': How Old Is Brendan Morais? How Much Younger Is Pieper James?
Fans of The Bachelorette remember Brendan Morais from Tayshia Adams' season. Now, Brendan's Bachelor in Paradise debut is full of drama — and it's shaking up a lot different than his first time on reality TV. Brendan and Natasha Parker developed a romantic interest in each other early on, but word got out that he was hoping for Pieper James to arrive on the beach, as the two mingled prior to Paradise. So, how old is Brendan Morais? And what is Pieper James' age in comparison?
[Spoiler alert: Spoilers at the end regarding Brendan Morais and Pieper James' relationship on Bachelor in Paradise Season 7.]
Is Pieper James on 'Bachelor in Paradise'? The preview for week 4 shows her arrival
Pieper James' Bachelor in Paradise entrance is coming soon, according to the preview for week four. Fans may remember Pieper on Matt James' season of The Bachelor. Pieper and Matt seemed to hit it off, and they had a great romantic connection during their one-on-one.
"It was above and beyond what I could have dreamed of," she said of her one-on-one date with Matt, according to Bachelor Nation. "It was amazing."
Unfortunately, Matt ended up sending a heartbroken Pieper home. But that's far from the last fans have seen of her. She sparked dating rumors prior to becoming a Bachelor in Paradise cast member when she was seen with Brendan Morais.
"Pieper and Brendan have been dating for a few weeks now," a source alleged to Us Weekly in June 2021. "Either he'll fly to New York and hang with her, or she'll fly to Boston to hang with him. She was most recently in Boston over Memorial Day weekend and they were even spotted out in public together."
How old is Brendan Morais? How old is Pieper James? What is their age difference?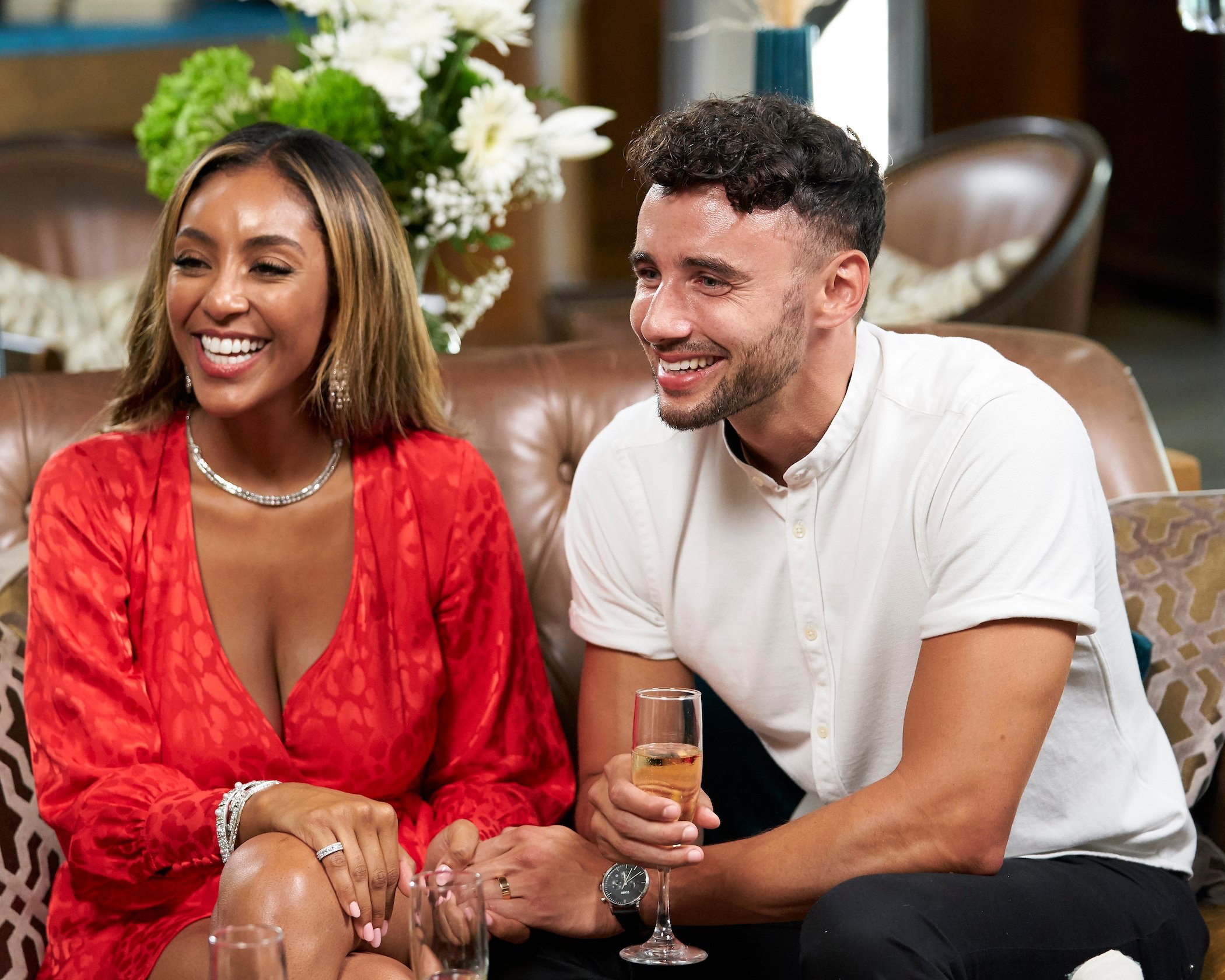 So, how old is Brendan Morais? So far, Brendan's Bachelor in Paradise stint hasn't made him stand out as either one of the oldest or youngest cast members. He's reportedly 31 years old, as his birthday is Nov. 14, 1989. He'll turn 32 in 2021.
Pieper is quite a lot younger than Brendan, though. She just turned 23 years old on Aug. 11, 2021. She was born in 1997. This means there's a nine-year age gap between them.
Brendan isn't the first older man Pieper's allegedly had feelings for, though. Matt is currently 29 years old and will turn 30 in December 2021. And given how mature Pieper appeared on the past season of The Bachelor, it seems she and Brendan might actually be the perfect match.
What happens to Brendan Morais and Natasha Parker?
With Pieper entering the picture in week four, according to previews, what happens with Brendan and Natasha? It seems Brendan ditches Natasha once Pieper joins the Bachelor in Paradise cast. Spoiler guru Reality Steve notes Brendan ends up leaving the beach with Pieper, partially due to the history they had prior to filming.
"Brendan Morais and Pieper James left the show before overnights as a couple," Reality Steve explained. "We saw the stories pre-show that they were dating before BIP even started, this became a storyline on the show, I believe they started getting called out for it by others, so they just bounced, but are dating post-show."
If the spoilers are to be believed, we should see plenty of Pieper and Brendan together once Paradise wraps.
Check out Showbiz Cheat Sheet on Facebook!