'Bachelor in Paradise': Pieper James Reveals She's Still Dating Brendan Morais
Pieper James and Brendan Morais were the center of one of the controversies in 'Bachelor in Paradise,' and Pieper has finally confirmed that the two of them are still dating, even though she still has some doubts about their relationship.
Pieper and Brendan were at the center of a significant controversy in Bachelor in Paradise Season 7. And their time on the beach ended with the other contestants campaigning for them to go home. Now that the season is over, many fans wonder if the two villains of Bachelor in Paradise are dating. Thankfully, Pieper recently was a guest on Becca Kufrin's podcast to discuss her relationship with Brendan.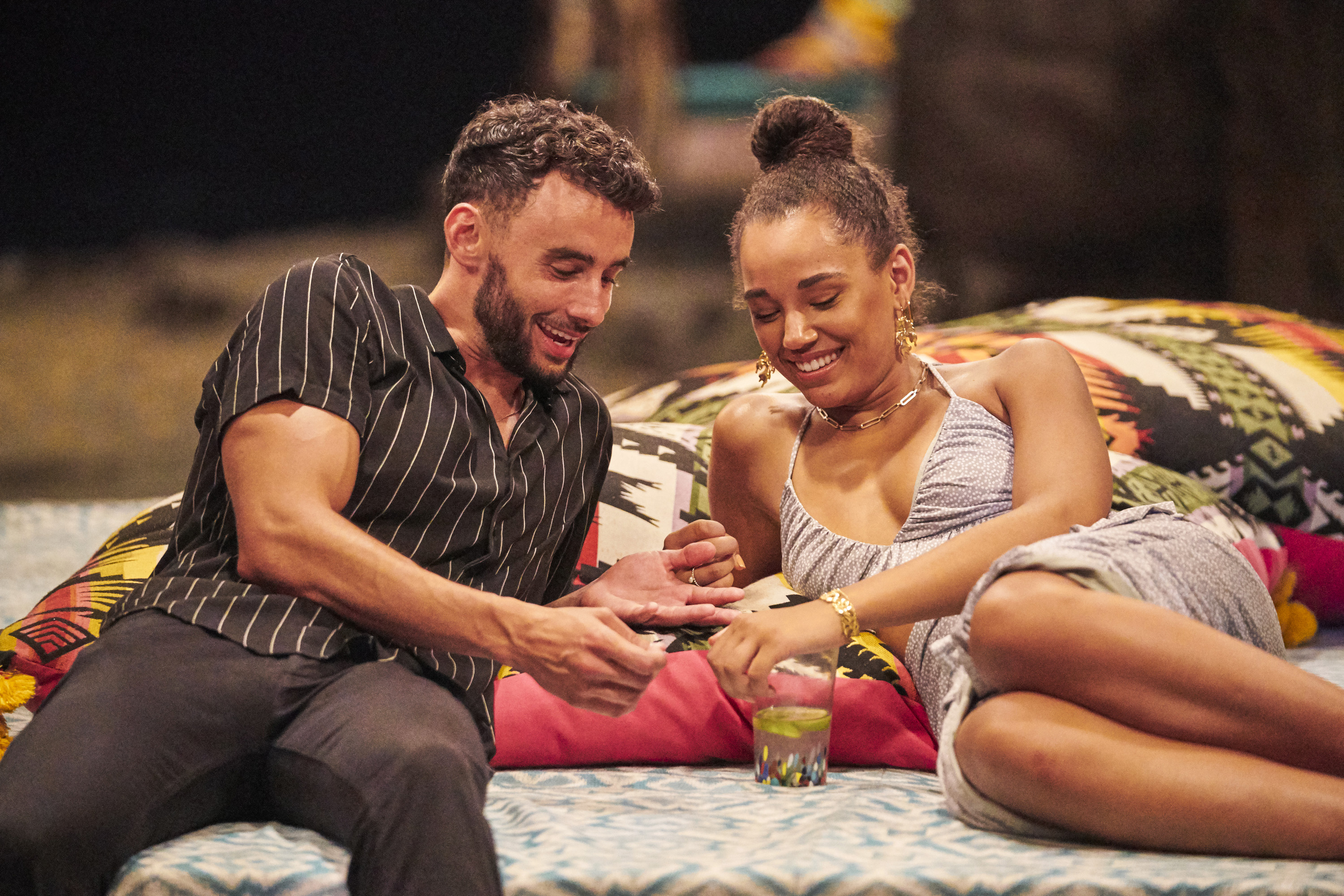 What happened with Brendan and Pieper in 'Bachelor in Paradise'?
Brendan was one of the first contestants on the beach in Bachelor in Paradise Season 7. And before that, he was a fan favorite from Tayshia Adams' season of The Bachelorette. But that was about to change.
Brendan immediately struck up a romance with Natasha Parker on the beach. He would give her his rose, and she would give him her's. But there was something that was always holding them back from taking the next step in their relationship. Later on, viewers found out that that something was actually someone. Brendan, all along, had been waiting for Pieper James to arrive in Mexico. He was just stringing Natasha along because he wanted a rose.
When Pieper finally came to Bachelor in Paradise, she didn't try to hide that she and Brendan knew each other before the show. Pieper asked him on a date, and the rest is history. The couple immediately became close, which sparked questions by other castmates on whether or not Brendan and Pieper were a couple before the show. The two of them were immediately bombarded by questions regarding the history of their relationship, forcing them to leave Paradise together.
Pieper confirms that she is still dating Brendan
Bachelor in Paradise star Pieper James recently confirmed her relationship status with Brendan on the Bachelor Happy Hour podcast with The Bachelorette star Becca Kufrin. Pieper said, "We're still together. The reason we didn't choose to go public like everybody else in the show was just because, obviously, our experience was a little bit different. We tainted our own experience in that way, so we are kind of working on ourselves and each other, and we're focusing on being a couple before taking that public because this isn't an easy thing to go through."
It makes sense that Pieper and Brendan did not want to go public with their relationship. They received intense backlash from fans and Bachelor Nation after Bachelor in Paradise. But Pieper still denies that the two of them were an official couple before heading to Mexico.
Pieper said, "I fully knew that I could be walking into, you know, a number of things in terms of him being in a relationship. But it was kind of, like, a hope and a prayer when I walked in there that he would still be open to exploring our relationship. But no, we were not in a type of relationship beforehand other than just talking to one another and hanging out a few times."
Pieper questions Brendan's behavior after 'Bachelor in Paradise'
Even though Pieper and Brendan are together despite the backlash from Bachelor in Paradise, their relationship is still rocky.
Pieper told Becca, "Off-camera when we get back home, it kind of made me start to question a lot of the things that I thought beforehand. It wasn't so much accusatory. I just really wanted to know." She continued, "… I was following my heart and the way that I wanted to be with him, but, like, seeing how he navigated and manipulated the situation — it's something to work through, it's something to talk about because it's hurtful to see."
It sounds like even though Pieper and Brendan are trying to make their relationship work, they still have many issues to work through. Only time will tell if an engagement is in their future or if their relationship was doomed from the start.