'Bad Boys for Life': Is Will Smith and Martin Lawrence's Action Sequel Really 'The Movie of 2020'?
Bad Boys wasn't exactly a sure thing when it hit theaters in 1995. Its two stars were then mostly known for their TV sitcoms. And director Michael Bay had never made a movie before. Against all odds, Bad Boys made movie stars out of Will Smith and Martin Lawrence. The franchise continued with 2020's Bad Boys for Life. But is it really the movie of the year?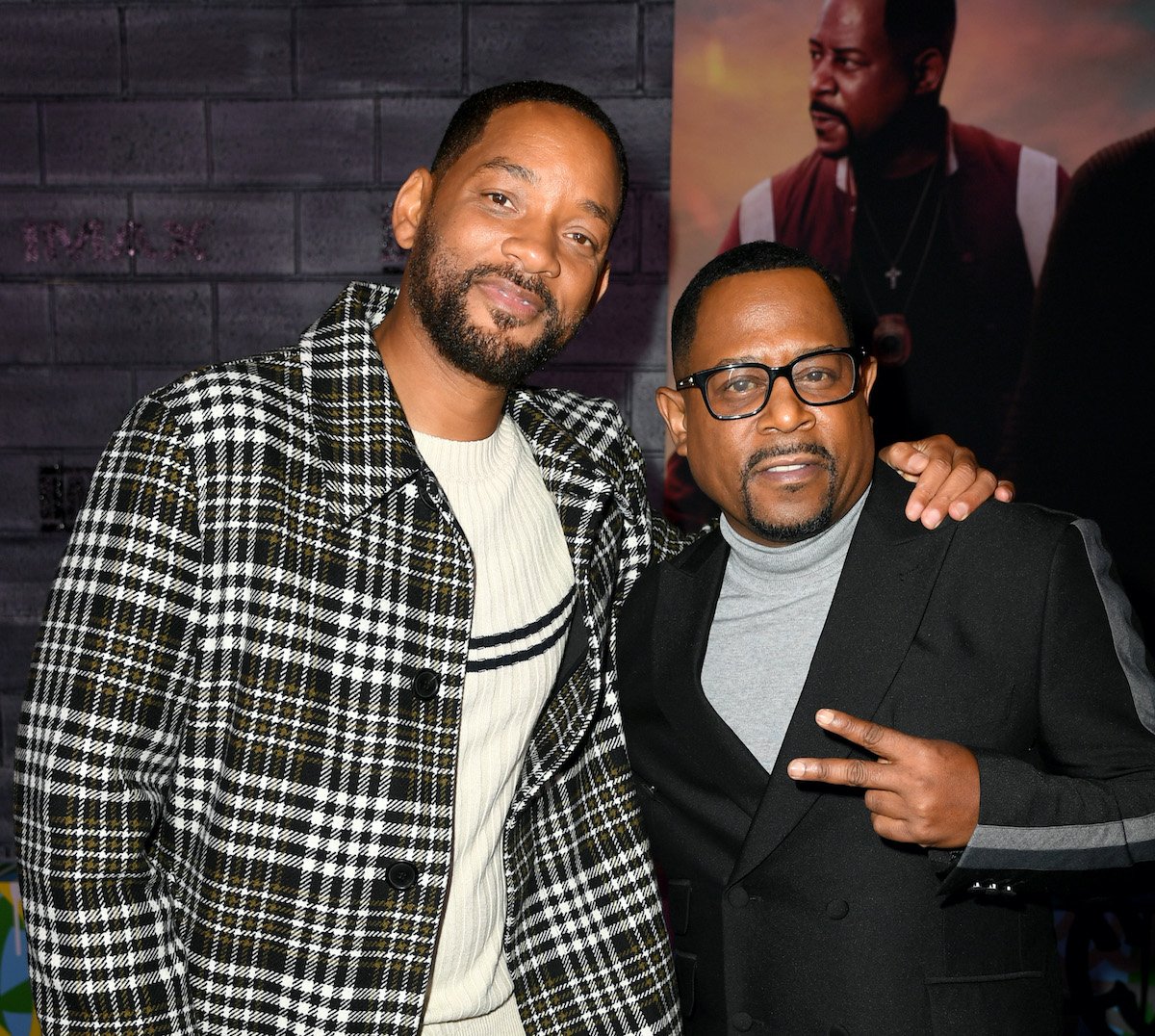 'Bad Boys for Life' won top honors at the E! People's Choice Awards
That's what voters for the E! People's Choice Awards seem to think, according to the recent ceremony. Although it lost several other awards, Bad Boys for Life was still named The Movie of 2020. The movie beat out releases like Birds of Prey, The Old Guard, and Trolls World Tour for the top prize. In addition, Smith won the award for The Male Movie Star of 2020.
The film — directed by Adil El Arbi and Bilall Fallah — is the third installment of the popular action-comedy series. Moreover, it comes a whopping 17 years after Bad Boys II. And the audience interest in the series seems as potent as ever. Bad Boys for Life wound up earning more than $426 million at the worldwide box office, an impressive feat for 2020.
RELATED: Will Smith Revealed the 'Most Joyful Experience' of His Career Started with Fear
Will Smith and Martin Lawrence delivered the year's biggest hit
Financially speaking, Bad Boys for Life is certainly the biggest moneymaker, at least domestically. Of its worldwide cume, the film earned just a bit over $200 million. Given how the coronavirus (COVID-19) pandemic affected Hollywood, this total was enough to surpass 2019 holdovers like 1917 and other early 2020 releases, such as Sonic the Hedgehog and Birds of Prey.
In that regard then, Bad Boys for Life — especially for a belated sequel — could be considered the movie of the year. This type of movie is normally critic-proof anyway. But the movie also earned mostly solid reviews from critics, with a 77 percent Fresh rating on Rotten Tomatoes. And according to that site, audiences unanimously thought the film lived up to the hype.
RELATED: Will Smith Lost Another Role to Jamie Foxx Years Before 'Django Unchained'
'Bad Boys for Life' could be the last traditional blockbuster for a while
Sadly, the mainstream success of Bad Boys for Life might be the last of its kind for a while. The future of movie theaters remains uncertain. Most major releases have opted to either go straight to streaming services or push back their releases until 2021. In any case, it's likely that Smith and Lawrence's film will end 2020 as the year's biggest domestic grosser.
At some point, Hollywood will need to reckon with the changing nature of the entertainment industry. Perhaps theaters will find a new way to survive. Or the pandemic will come to an end. Until then, all Hollywood can do is wait and hope Smith and Lawrence reunite to save the industry again in Bad Boys 4. But hopefully, movie theater get back on track before then.