'Barefoot Contessa': Ina Garten Celebrates the End of the Season With a Satisfying 'Late Summer' Treat
Fall's almost here, but before we let go of the summer of 2020, Food Network star Ina Garten has the light and refreshing dinner recipe to enjoy on the last of the long summer days.
The recipe is classic Barefoot Contessa: simple, elegant, and of course, tasty.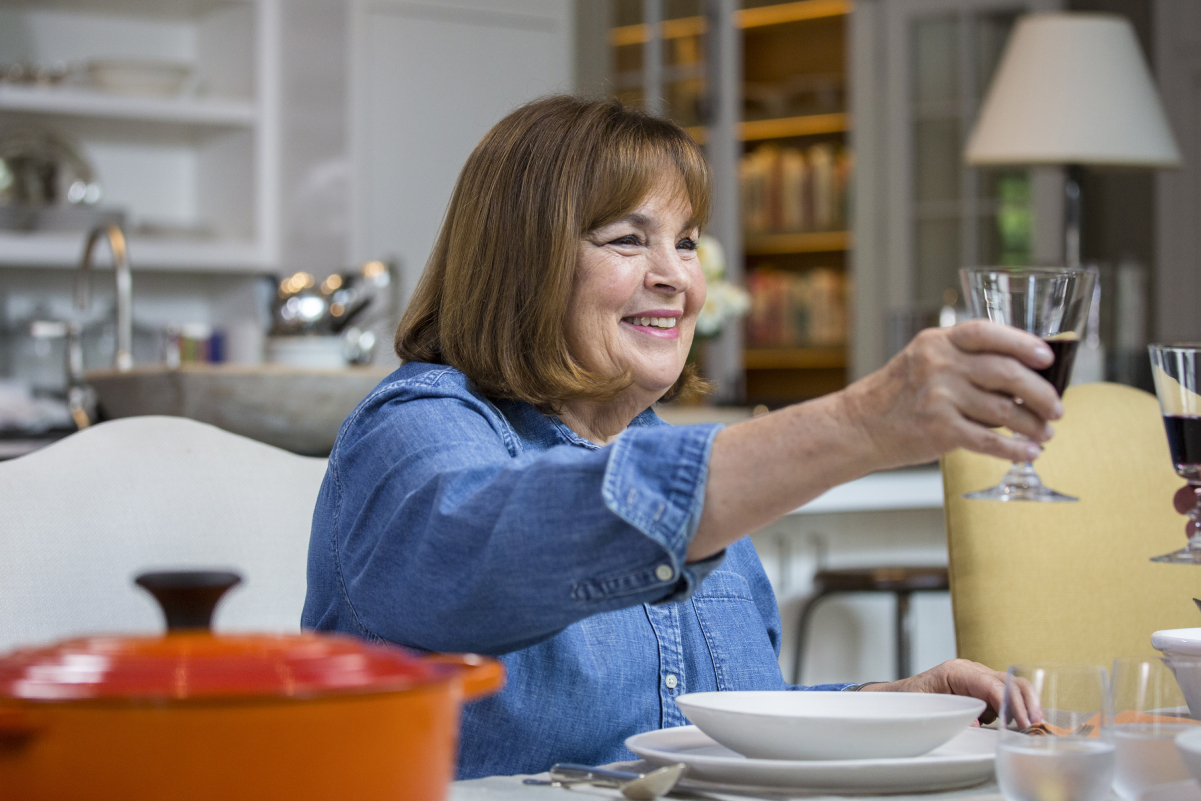 Ina Garten's Cheddar Corn Chowder
Easy enough for even the most beginner of cooks, this Cheddar Corn Chowder makes the most of summer corn at the end of the season.
It calls for chopped bacon, olive oil, chopped onion, butter, flour, turmeric, chicken stock, potatoes, corn kernels, half-and-half, and grated sharp white Cheddar cheese.
Garten posted on her Instagram account, "Cheddar Corn Chowder is the perfect late summer lunch when it's a little chilly outside and the corn is still delicious. Easy to make and so satisfying! Recipe on barefootcontessa.com"
The freshness of the corn, the sharpness of the cheese, and the saltiness of the bacon all come together in this light seasonal entree. The recipe is easily thrown together and doesn't require any advanced cooking skills.
Fans are loving this late summer treat
The 72-year-old Garten's fans are already enjoying her dinner offering that observes the end of summer.
"This looks delicious!!! Perfect for a rainy /dreary day like here today. We'll bring the baguette!!," said one fan.
Another follower asked Garten what they might add for a little spice. The Barefoot Contessa star replied, suggesting, "Maybe a little chipotle chili powder? Try a little and see how it tastes before you use too much. xxxx"
"Ina has really gotten us through this time," said another fan, recognizing Garten's steady and consistent recipes throughout the current pandemic. "I've cooked more than I ever thought these last few months and these recipes have been delicious and easy to follow!!! Love it"
The 'Barefoot Contessa' is all about comfort
Ina Garten couldn't have chosen a better year to publish her upcoming cookbook, Modern Comfort Food, due out in early Oct. 2020. With the world for the most part taking refuge indoors and in their kitchens, the Hamptons resident's collection of recipes is comforting at just the right time.
According to her publisher, Penguin Random House, the new collection will include 85 new recipes that "will feed your deepest cravings. Many of these dishes are inspired by childhood favorites–but with the volume turned way up, such as Cheddar and Chutney Grilled Cheese sandwiches (the perfect match for Ina's Creamy Tomato Bisque), Smashed Hamburgers with Caramelized Onions, and the crispiest hash browns that are actually made in a waffle iron!"
Other recipes in the book include Cheesy Chicken Enchiladas, Black-and-White cookies, and Banana Rum Trifle. The New York City-born Garten, as with her other cookbooks, will ensure easy-to-follow instructions for cooks at every skill level.
Garten noted as well on Instagram that anyone pre-ordering the cookbook can receive the complete downloadable Barefoot Contessa Recipe Index – with every recipe from her 12 cookbooks.