'Barefoot Contessa': Ina Garten Celebrates Women's Voting Rights With, Of Course, a Recipe
'Barefoot Contessa' Ina Garten paid tribute to the women's vote with, what else, a recipe!
In the 1970s, when women were just starting to venture out of the home and into offices and businesses, Food Network star Ina Garten was starting to lay the foundation for what she could only dream would become her brand today.
The woman also known even more by her Food Network show's name, Barefoot Contessa, than by her real name, recently posted on Instagram a shout out to all the women who came before her – as well as to those who will follow in her footsteps.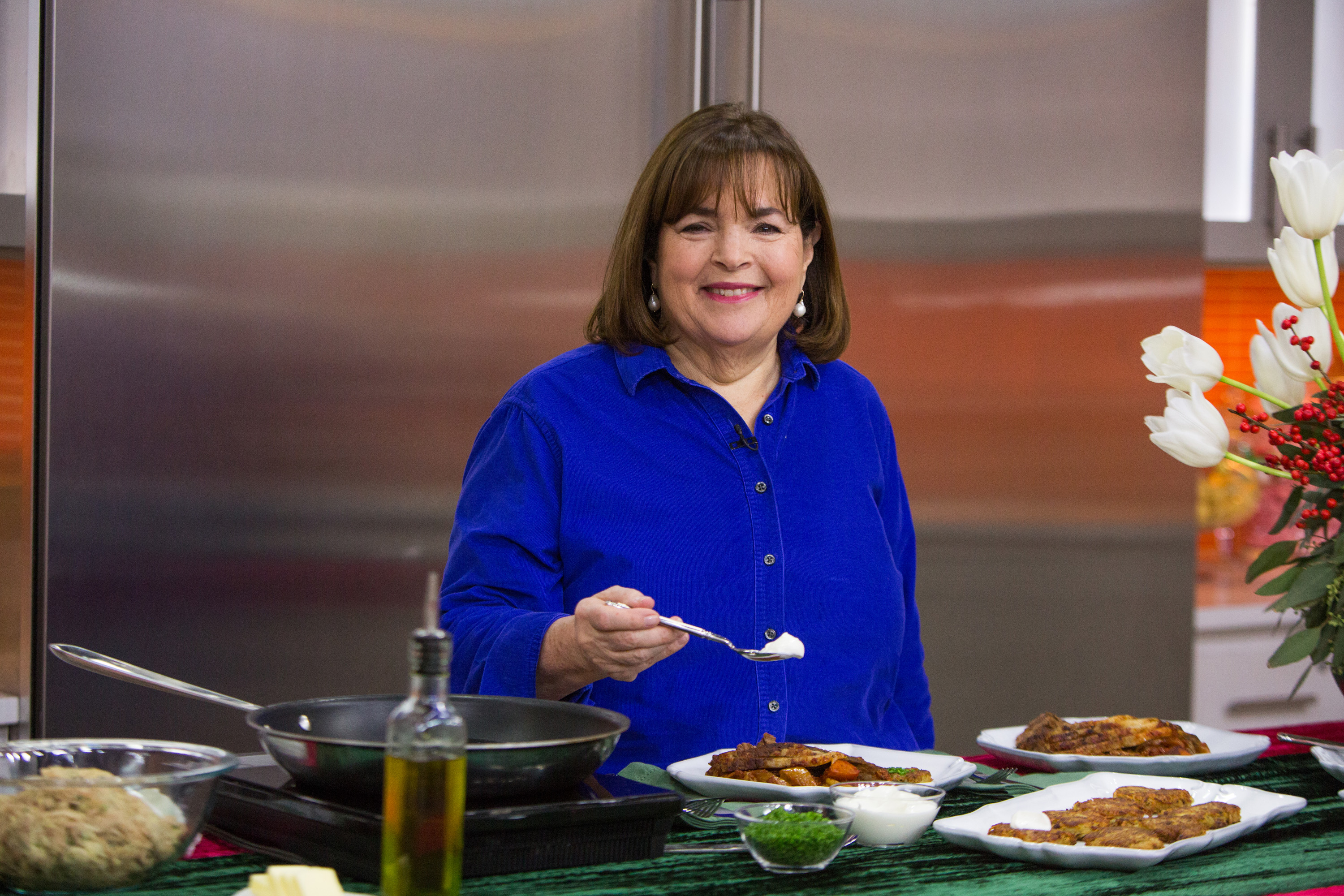 Ina Garten worked in Washington, DC as an analyst
It's common knowledge at this point that Ina Garten at one time worked in the White House during the 1970s. She served under the Ford and Carter administrations as a budget analyst working on nuclear energy policy.
What is impressive is that Garten married before she could finish her college degree and even this didn't deter her from pursuing her goals.
When she and her husband, Jeffrey, moved to Washington, DC, for his job in the State Department, she began taking business classes, enabling her to qualify for her White House job. Even though she began as an entry-level government aide, she climbed her way up the ladder.
In her spare time, Garten also, incredibly, flipped houses, a past-time that many would consider a full-time job of its own.
"I loved doing it, so I didn't find it stressful," Garten told The Washingtonian in 2018. "I was working a lot, but it was something I did on my own time and I was also teaching myself how to cook. I think when you're young, you do all that stuff."
Ina Garten dreamed of owning her own boutique and realized so much more
While sitting at her White House day job desk, Garten came across an ad for a pretty little upscale grocery store, called "The Barefoot Contessa." It was located in New York and she couldn't stop thinking about purchasing it.
After discussing it with her husband, she went ahead and bought it, using the money she'd accumulated from flipping homes.
"I was sitting at my desk in Washington trying to figure out what I was going to do when I grew up," she told The New York Times in 1981, "and I came across an ad for this business for sale in Westhampton. I drove up that weekend, looked it over and said I'd take it."
Her post celebrating women's right to vote
In her recent Instagram post, Garten proudly commemorates the 100th anniversary of the women's vote with, of course, a cookbook and a recipe.
"Women fought for decades for the right to vote," her post began, "and today marks the 100th Anniversary of the ratification of the 19th Amendment. They even wrote cookbooks to raise money for their mission!!"
Her Instagram post featured a photograph of a clearly worn, very used, older book called "The Woman Suffrage Cook Book."
"I made Mrs. D.P. Washburn's Peach Sherbet from the Women's Suffrage Cookbook to celebrate the day! Please honor those brave women who fought for their voices to be heard by voting on November 3rd! Happy Women's Equality Day!!"
As Garten's post-concluding hashtag notes, there is power in cookbooks.