'Barefoot Contessa' Ina Garten Praises 3 Cookbooks For Teaching Her to Cook
Find out which 3 cookbooks Food Network star Ina Garten credits with teaching her how to cook.
It's easy to forget that someone as accomplished as Food Network's Barefoot Contessa host Ina Garten isn't culinary school-trained.
Garten basically taught herself to cook and credits three recipe collections for showing her the way.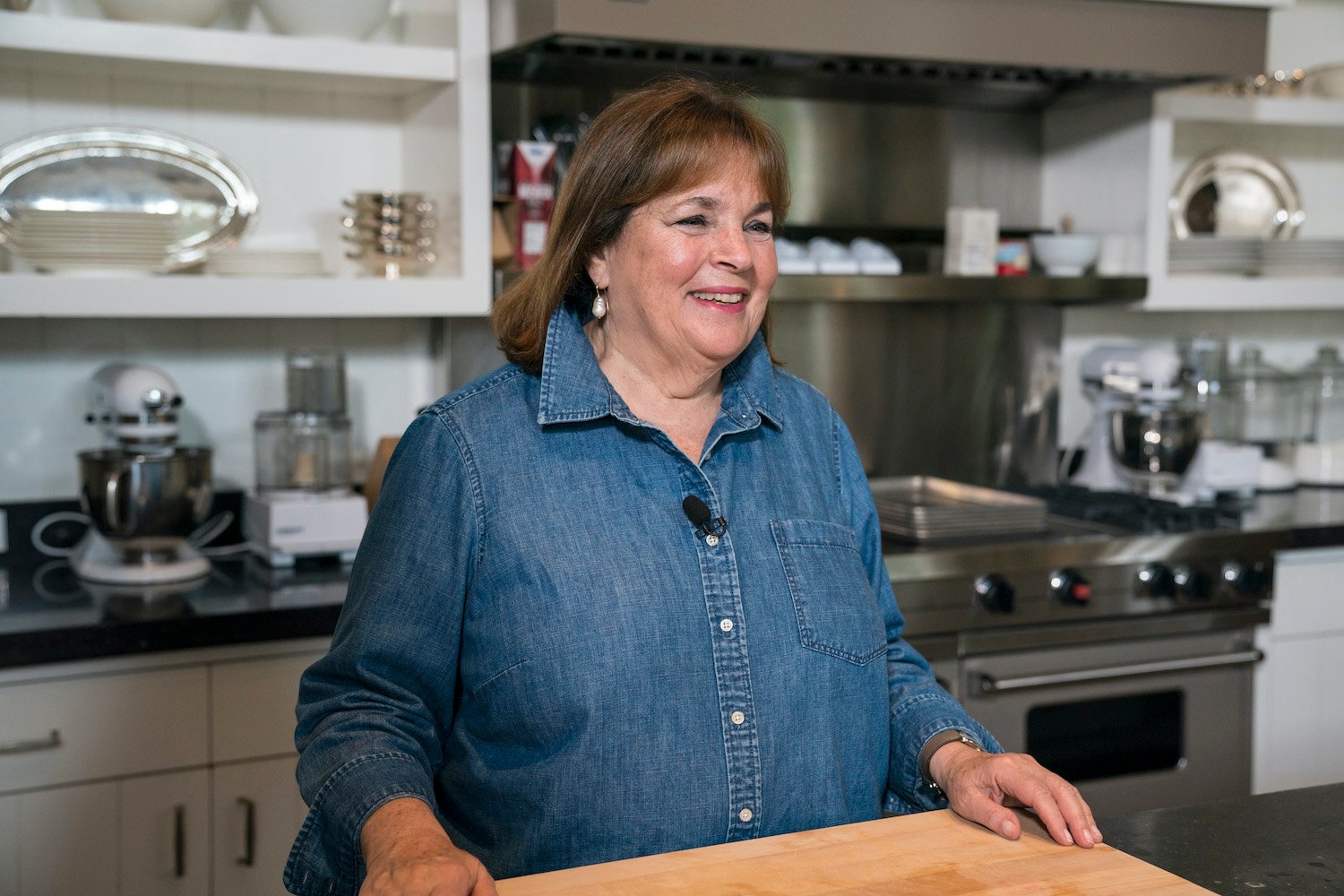 Ina Garten recently published 'Modern Comfort Food'
The new cookbook includes 85 new recipes. They're the timeless and preferred dishes of just about everyone, child or adult, when we're hungry and needing the reassurance that only food can bring at times.
Recipes include Garten's creative spins on favorites including Cheddar and Chutney Grilled Cheese sandwiches, Smashed Hamburgers with Caramelized Onions, and, as the Hamptons resident says, "the crispiest hash browns that are actually made in a waffle iron!"
Garten is the comforting food goddess so many count on during the world's desperate times, and she has a knack for knowing just what is needed and when.
"I knew people were going to be totally stressed out," Garten told Wisconsin Public Radio in 2020. "I thought comfort food would be really what people need and what they want. And then I thought, well, maybe I'll do it in a more modern way, update it, make it easier, make it fresher."
Garten has 12 cookbooks under her belt – including her latest
Born in 1948 in Brooklyn, Garten has published cookbooks including Barefoot Contessa Parties!; Barefoot in Paris; Barefoot Contessa at Home; Cooking for Jeffrey; and Cook Like a Pro.
And Garten has an army of dedicated fans, judging by an anecdote she shared in Modern Comfort Food: "After September 11, 2001, I can't tell you how many people told me they went out to get all the ingredients to make my Outrageous Brownies from The Barefoot Contessa Cookbook."
Even during a time of national stress and uncertainty, so many turned to Garten for the particular consolation only her brownies could extend.
She tweeted about one of her newer recipes, "Applesauce Cake is a classic recipe but mine has a modern twist – bourbon soaked raisins AND bourbon cream cheese frosting! And who doesn't need more cream cheese frosting right now?? #moderncomfortfood"
The 'Barefoot Contessa' star said she learned to cook from these books
If any cookbooks helped Garten learn her trade, they must be extraordinary. In a 2020 conversation with Radio Cherry Bombe host Kerry Diamond (via Food and Wine), she revealed which recipe collections influenced her most.
Early in her marriage, she explained "I bought Craig Claiborne's New York Times Cookbook, which I think was quite new at the time. I worked my way through that book when Jeffrey was in the military and moving around a lot."
After living in Paris for a time, Garten returned to the U.S. ready to immerse herself in French cuisine. How better to learn than from the legendary Julia Child's two-volume classic? "I got Julia Child's Mastering the Art of French Cooking and really started working my way through those two volumes," Garten said.
And now, Garten herself has become the standard so many home cooks aspire to. How great is that?