'Barefoot Contessa' Ina Garten Credits This Domestic Star With Launching Her Career: 'She Did Something Really Important'
Ina Garten has been so beloved and such a part of how many home cooks have learned to look cooking that it seems she's always been in our lives.
But, the Food Network star had to get her start somewhere, and as she has said, it was another maven in the lifestyle space that gave her that big break.
Here's what Garten had to say.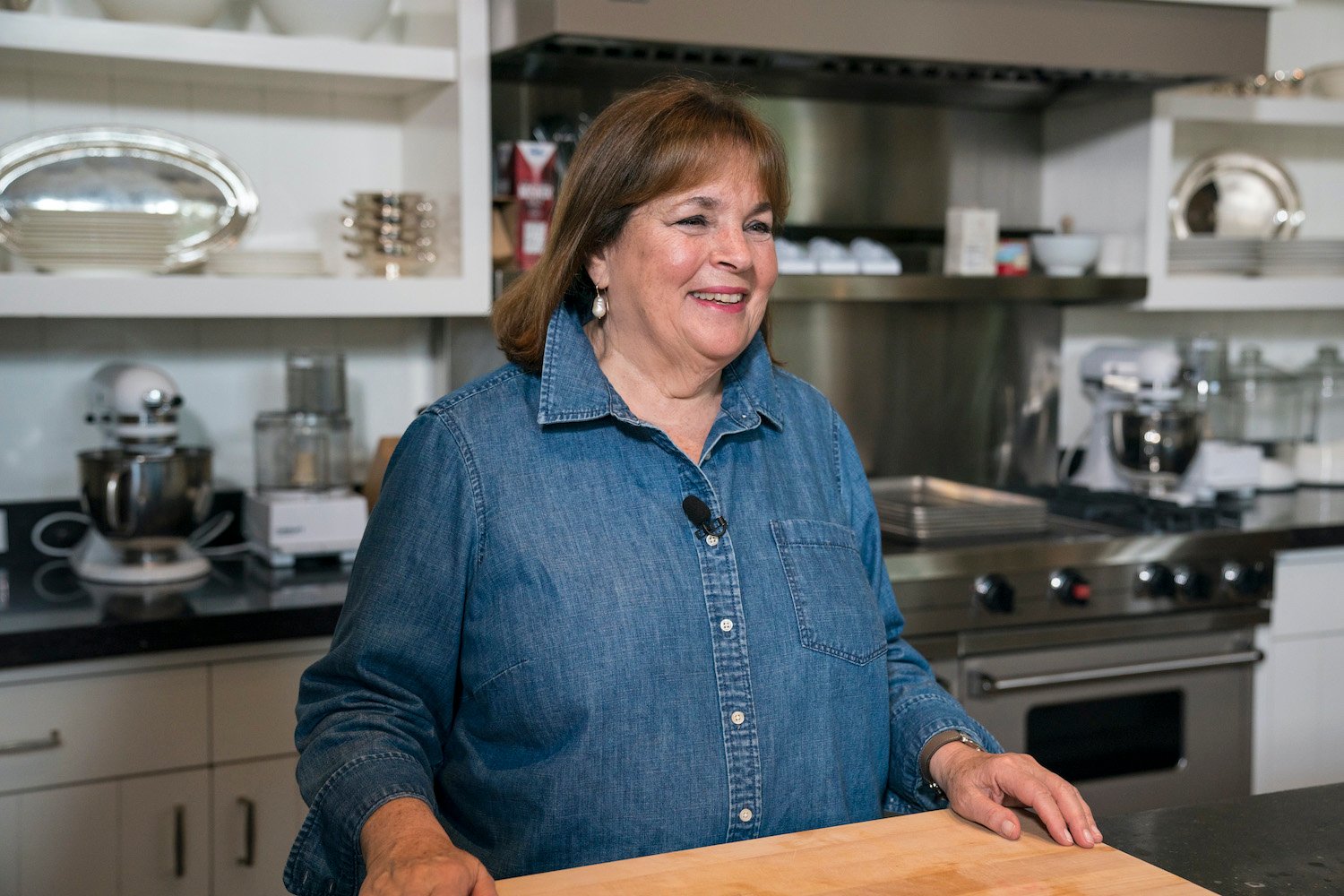 Garten worked in Washington in the 1970s
Despite marrying before finishing her college degree, the chef still pursued and attained her goals.
By now, it's well-known that Garten worked in the White House during the Ford and Carter administrations.
When she and her husband, Jeffrey, moved to Washington, DC, for his job in the State Department, she began taking business classes and landed that job in the White House. Even though she began as an entry-level government aide, Garten climbed her way up the ladder to the position of budget analyst working on nuclear energy policy.
What a lot of people don't know is that Garten also, in her spare time, flipped houses.
"I loved doing it, so I didn't find it stressful," Garten told The Washingtonian in 2018. "I was working a lot, but it was something I did on my own time and I was also teaching myself how to cook. I think when you're young, you do all that stuff."
She bought the boutique that eventually became her brand
Garten liked her White House job well enough but it "wasn't me at all," as she said in a 1981 New York Times article featuring her and other professionals who had changed careers. She had had her eye on a little upscale grocery store called "The Barefoot Contessa" – in New York – and wanted to buy it.
She talked it over with her husband, who encouraged her in her growing interest, and she bought it using the extra money she'd earned from house flipping.
"I was sitting at my desk in Washington trying to figure out what I was going to do when I grew up and I came across an ad for this business for sale in Westhampton," she said. "I drove up that weekend, looked it over and said I'd take it."
Garten credits Stewart with giving her the support she needed
In a 2017 conversation with the podcast "How to Be Amazing with Michael Ian Black," Garten opened up with gratitude to Martha Stewart for her support at a very important time.
The Modern Comfort Food author said that she and Stewart met while Garten was operating her "Barefoot Contessa" gourmet food store. She revealed that her fellow (future) television personality generously enabled her to set in motion her own career in cookbooks and television.
"My desk was right in front of the cheese case and we just ended up in a conversation," Garten recalled. "We ended up actually doing benefits together where it was at her house and I was the caterer and we became friends after that."
Garten didn't mince words when it came to giving the Martha & Snoop's Potluck Dinner Party her proper credit.
"I think she did something really important, which is that she took something that wasn't valued, which is home arts, and raised it to a level that people were proud to do it and that completely changed the landscape," the Cook Like a Pro host said. "I then took it in my own direction, which is that I'm not a trained professional chef, cooking is really heard for me — here I am 40 years in the food business, it's still hard for me."