'Barefoot Contessa' Ina Garten Is Having a Virtual Tour for Her New Cookbook and Here's How You Can Attend
Find out how you can attend the virtual book tour for Food Network star Ina Garten's upcoming cookbook, 'Modern Comfort Food.'
Food Network star Ina Garten's latest cookbook is finally hitting the shelves in a matter of weeks.
The celebrity chef known as "The Barefoot Contessa" is going on virtual tour and you're invited. Here's how you can attend Garten's book tour for Modern Comfort Food.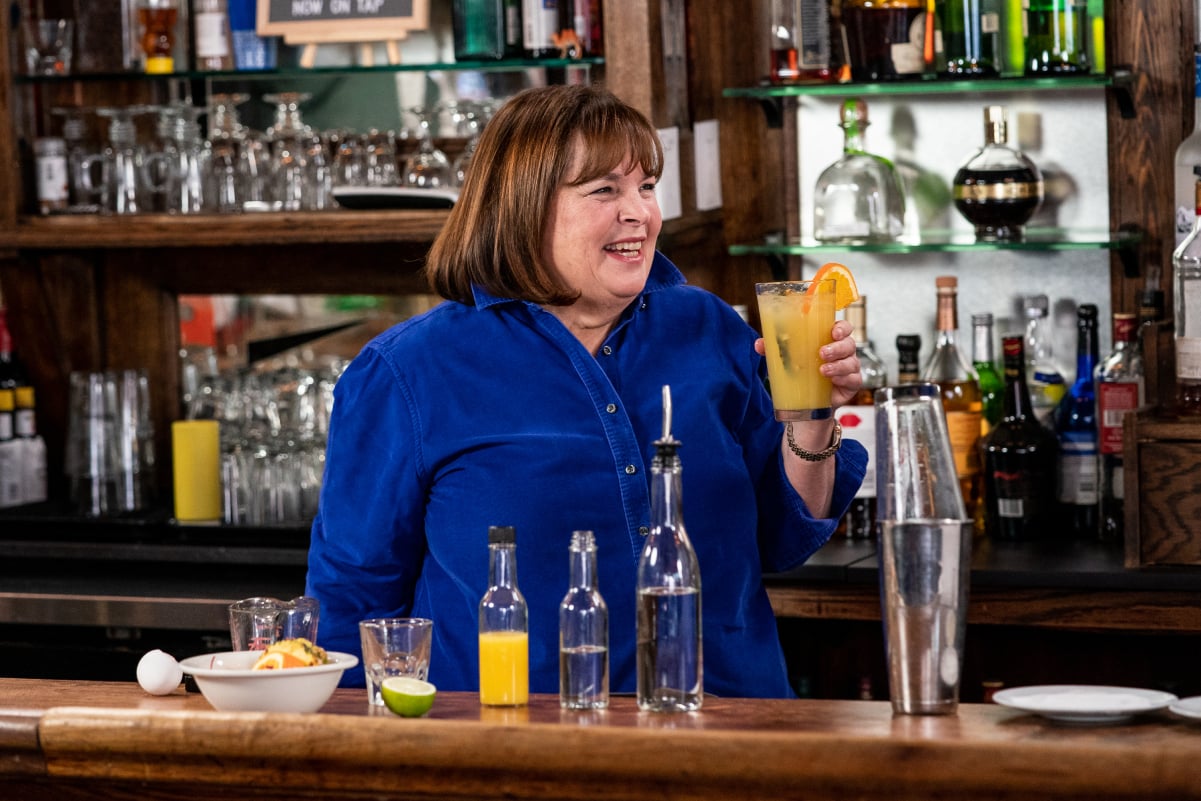 Ina Garten is promoting her new cookbook virtually
Naturally, with the coronavirus (COVID-19) pandemic restricting so many, if not all, social activities, the celebrity chef is taking the appropriately cautious route. With her latest cookbook due out on Oct. 6, Garten has decided to promote her book fully virtually, in conjunction with gourmet food and kitchenware giant, Williams Sonoma.
Ryan Ross, president of the company, praised Garten in a statement, saying "Ina continues to be a constant source of inspiration for our customers who admire everything she does in the kitchen. The Williams Sonoma virtual event series is the perfect opportunity for all of Ina's fans and our customers to celebrate her new cookbook Modern Comfort Food from the comfort of our own homes."
Garten's virtual tour so far features an appearance on Sunday, October 18th by Jennifer Garner and on Sunday, November 15th, Garten welcomes Katie Couric.
Tickets can be purchased at williams-sonoma.com/inagartenevents up until the Sunday before each event.
The television personality posted on her social media accounts, "My new book Modern Comfort Food will be available on OCTOBER 6th and I'm going on tour – VIRTUALLY!!  The good news is that you can come to the event in your pajamas…without ever going through airport security! Click the link in my bio for event and ticket information! Hope to see you there!"
'Modern Comfort Food' couldn't have come at a better time
Given the current state of events in 2020, Garten's collection of recipes delivers satisfying home-cooked meals, decadent desserts, and more for such a time as this.
Published by Penguin Random House, the new cookbook includes 85 new recipes. They're the favorites of everyone, child or adult, and the kind of fare we all crave when we're hungry and needing the kind of meals that put smiles on faces.
Recipes include Garten's creative spins on favorites including Cheddar and Chutney Grilled Cheese sandwiches, Smashed Hamburgers with Caramelized Onions, and, as the Hamptons resident says, "the crispiest hash browns that are actually made in a waffle iron!"
Ina Garten's authored quite a collection of cookbooks
Modern Comfort Food joins Garten's eleven other successful cookbooks from her career, including Barefoot Contessa Parties! featuring tips for throwing the perfect get-together while still enjoying your guests' company; Garten's salute to her beloved Paris, Barefoot in Paris; Cooking for Jeffrey, her love letter to her husband, Jeffrey, showcasing all of his favorites; and her most recent cookbook up until now, Cook Like a Pro.
Garten also offers a Cookbook Index on her barefootcontessa.com website, where she lists every one of her recipes, categorized by Drinks, Appetizers, Soups, Salads, Sandwiches, Dinners, Sides, Desserts, Breakfasts, Breads, and more.
Ina Garten's Modern Comfort Food publishes on Oct 6 and is available for preorder.