'Barefoot Contessa': Ina Garten Is 'Sick of Cooking' For Now
Food Network star Ina Garten has declared she's done with cooking. For now.
The Barefoot Contessa host is feeling the effects of being inside so long with the stay-in-place orders everyone has been living with so far.
It's getting to her.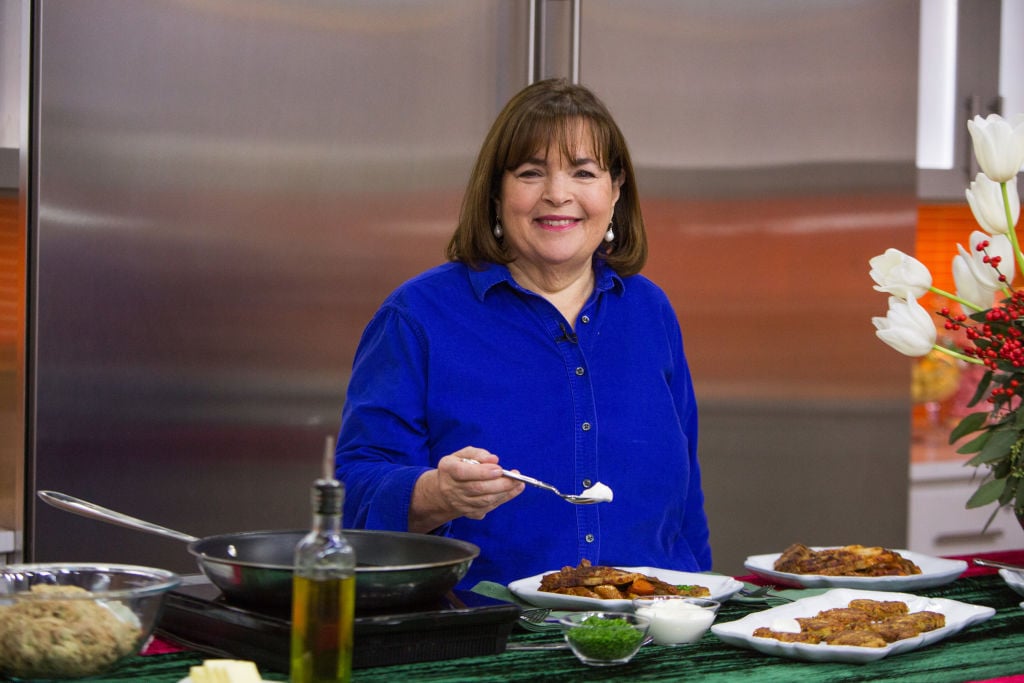 Ina Garten's upcoming book is almost here
Garten announced in March 2020 that her newest book, Modern Comfort Food, would be publishing in October 2020.
For several months now, the 72-year-old has been sharing photos of her new dishes. In spring 2019, she posted a photo of a beautiful kale and broccoli salad featuring soft-boiled eggs.
The Hampton resident's forthcoming Modern Comfort Food is her twelfth cookbook, joining previous bestsellers Barefoot Contessa Family Style, Barefoot in Paris, Barefoot Contessa at Home, and Cooking for Jeffrey.
Penguin Random House reveals that Garten's upcoming collection "shares 85 new recipes that will feed your deepest cravings. Many of these dishes are inspired by childhood favorites–but with the volume turned way up, such as Cheddar and Chutney Grilled Cheese sandwiches (the perfect match for Ina's Creamy Tomato Bisque), Smashed Hamburgers with Caramelized Onions, and the crispiest hash browns that are actually made in a waffle iron!"
Ina Garten has been tirelessly working in her kitchen
The Brooklyn-born Garten has used her Instagram and Twitter accounts to encourage, instruct, and generally hunker down with her followers and fans during the quarantine of 2020.
Speaking with The Atlantic in an April 2020 interview, Garten expressed how much she missed normalcy: having friends drop by, visiting friends, and going shopping.
"I always have to remind myself," she said. " 'I'm stuck in East Hampton with a husband that I'm crazy about. And the Instagram's really given me a point of reference. I started it thinking I just wanted people to feel like I was reaching out and supporting them, but they kept asking me questions. And I just thought, 'This is so great.' It's like a town-hall meeting for 'what can I do with what's in my fridge?' "
In the meantime, Garten has been cooking nonstop since we've all been sheltering in place, showing us how to make the most of our pantries with creations such as waffles, hearty soups and stews, cookies, frittatas, and even gigantic cocktails!
'Sick of cooking' and Garten is moving on to her garden
In an Instagram post this week, Garten expressed that she's going through kitchen fatigue and is ready for a break.
She's taking refuge for a change in her garden and enjoying the fresh air and sunshine that comes with it.
"Am I the only one who's a little sick of cooking?? I'm taking the week off and working in the garden. The weather is amazing and it feels so good to be outside!! This is my vegetable garden and it makes me so happy to watch it grow!"
It's a safe bet that Ina Garten will be back in the kitchen sooner rather than later.