'Barefoot Contessa' Ina Garten Says 'Store-Bought Is Fine' Except for This 1 Taboo Ingredient
Celebrity chefs are notoriously picky when it comes to their kitchens. From top-of-the-line cookware to expensive, difficult to find ingredients, Food Network hosts don't skimp when it comes to food prep. The Barefoot Contessa Ina Garten is no exception to this rule.
But at the same time, the Modern Comfort Food author understands that not everyone in her audience wants to spend their entire salaries on "good vanilla." So, she makes concessions while hosting her show, using her signature line, "…store-bought is just fine."
However, there is one item the Barefoot Contessa never wants to see you purchase off a grocery store shelf.
Ina Garten happily shares her favorite food brands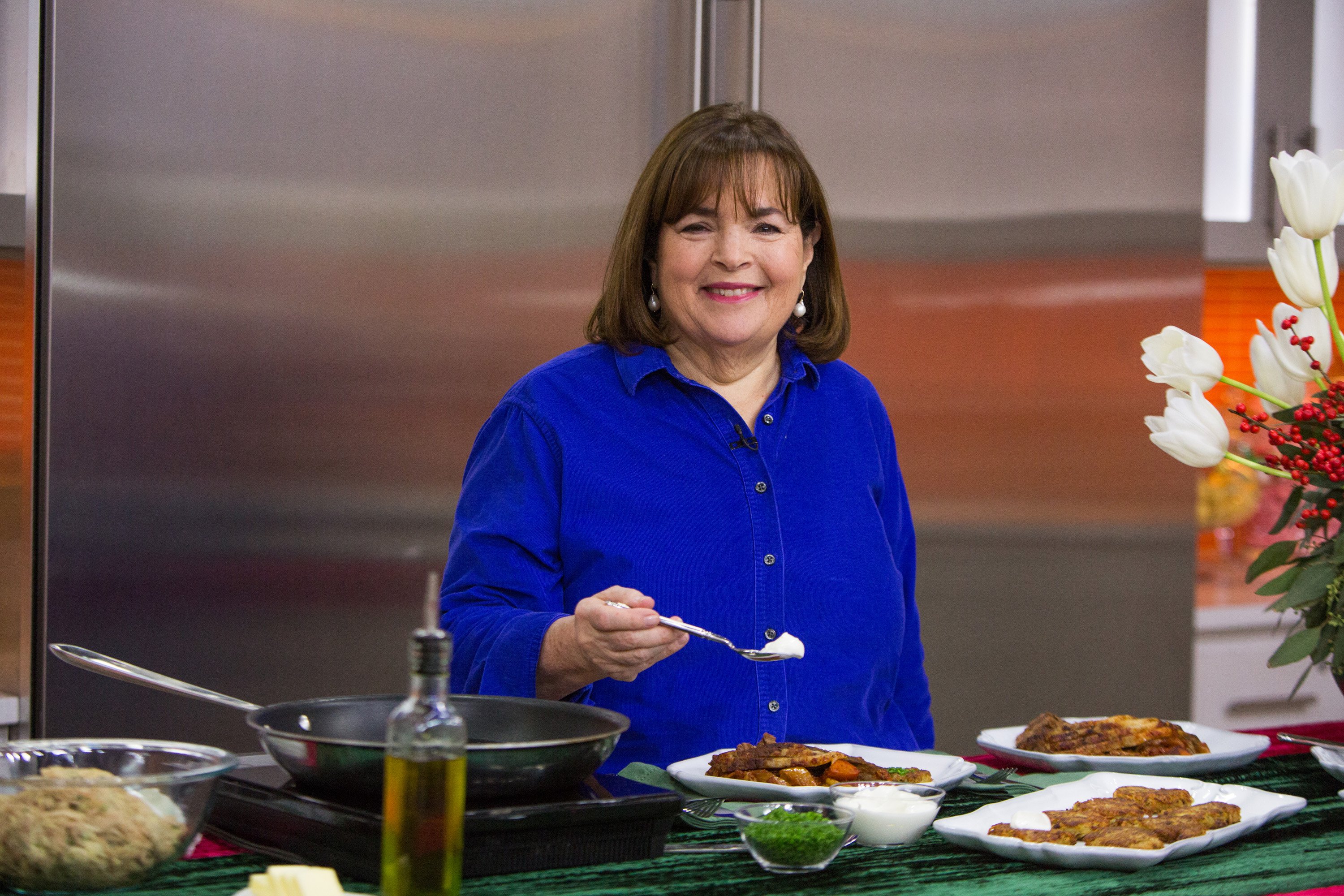 Over the decades, the Food Network star has amassed a huge list of favorite brands which she readily recommends to her followers. Garten is partial to Nielson-Massey Madagascar Bourbon pure vanilla (which costs $7/ounce), Grey Poupon Dijon mustard, and Maille Whole Grain mustard. She also likes Lindt bittersweet chocolate bars, Diamond Crystal Kosher Salt, and Olio Santo olive oil.
When it comes to pasta sauce, the Barefoot Contessa says Rao's is just as good if not better than homemade. "I think you can spend the entire day making good marinara sauce, or you can buy Rao's Marinara sauce, which I think is just fantastic," she told Bon Appetit. "It's great for lasagna. It's great for pasta. It's great for putting together a really fast dinner."
Barefoot Contessa warns home chefs never to buy this 1 product
Store-bought is fine in so many instances. But when it comes to this one thing, Garten insists you have to do it yourself. And that item is grated Parmesan, as she told Time in an interview.
It's all thanks to the difference between shelf-stable Parmesan and freshly grated Parmesan. Manufacturers often add fillers to typical grocery store grated cheese to make it cheaper, which could include wood pulp masquerading as "cellulose" on the ingredients list. And when it comes to the taste of Kraft Parmesan versus freshly grated, there's just no comparison.
Other food items Ina Garten won't purchase
Pre-grated Parmesan is one of the most heinous ingredients of all. But there are quite a few others that the Barefoot Contessa avoids. For starters, she makes her own soup and loads up her freezer rather than buying canned soup. The same goes for chicken stock.
And Garten avoids cilantro because she's one of those people who is genetically predisposed to think it tastes like soap. "I just won't go near it," she told Time.
She always stocks her pantry with a few favorites
If there are some items Garten avoids, there are plenty of others she keeps on hand at all times. These include citrus fruits such as lemons, limes, and oranges, which she uses for recipes and for cocktails. Speaking of cocktails, the Barefoot Contessa always has Grey Goose vodka on her shelf in case she needs to whip up a giant vodka "quarantini" in a hurry.
She also stocks chocolate bars for baking (and snacking) and vanilla Häagen-Dazs ice cream. Who says you can't indulge a little?