Barefoot Contessa: Ina Garten's Easy Trick for Giving Potato Salad 'so Much Flavor'
No more bland potato salad. Ina Garten, the longtime host of Food Network's Barefoot Contessa, has a simple trick for infusing potatoes with "so much flavor" courtesy of wine and vinegar.
Ina Garten's French Potato Salad gets added flavor from wine and chicken stock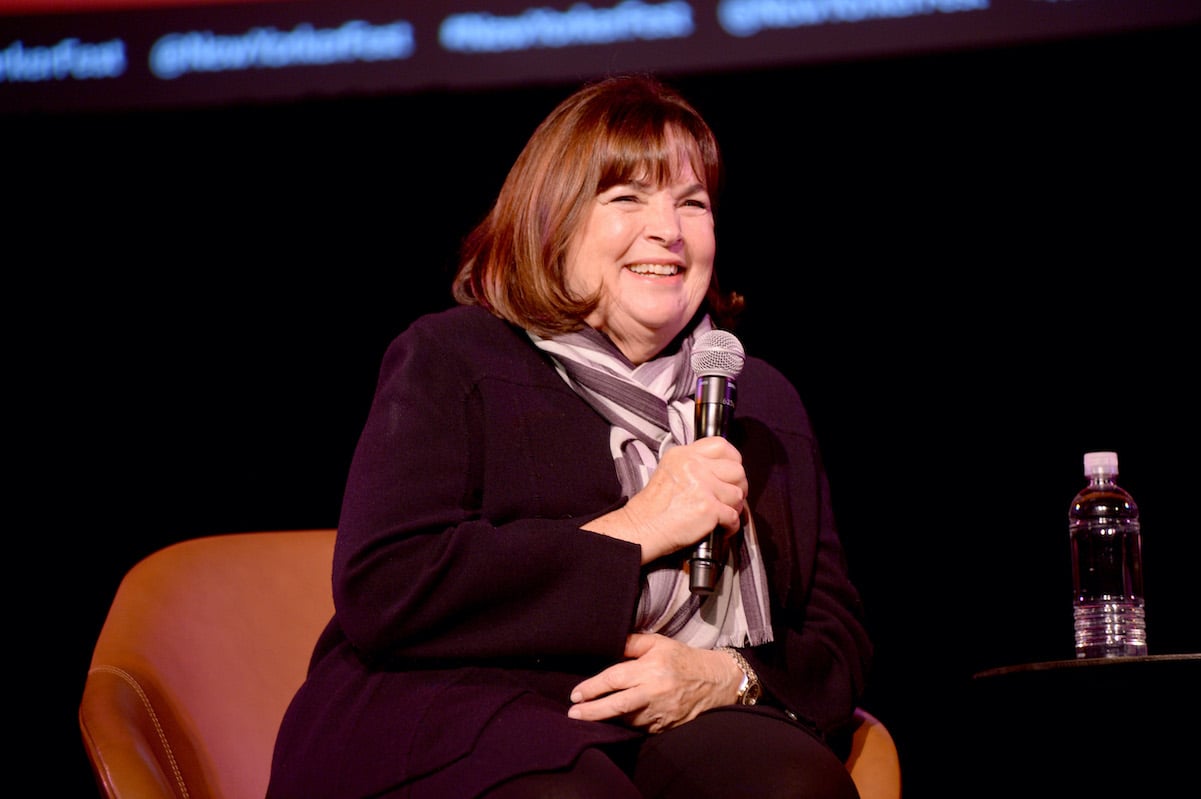 Leave it to Garten to casually drop a game-changing potato salad tip on her award-winning cooking show. While making her recipe for French Potato Salad she shared that adding white wine and chicken stock really amps up the flavor. Or as she might say, it turns up the volume. 
"You want the potatoes to have as much flavor as possible before you start," she said. 
Garten added "a nice splash of white wine" to the potatoes while they were still warm. "This gives it so much flavor," she said. Don't bother opening a fresh bottle of wine. The Barefoot Contessa suggested using leftover wine from dinner last night. For even more flavor she also added some chicken stock. Note: Garten prefers homemade chicken stock to store-bought. 
"While the potatoes are still warm it really gets into the potatoes," she explained. 
The Barefoot Contessa's French Potato Salad is a 5-star recipe
This particular potato salad recipe of Garten's goes way back. All the way back to her first-ever Barefoot Contessa cookbook. She included it in 1999's The Barefoot Contessa Cookbook. Now she's the author of more than 10 best-selling cookbooks and her French Potato Salad remains one of her more popular recipes. 
At the time of publication, Garten's recipe has been reviewed nearly 150 times on Food Network's website. Those who have made it at home like it because the recipe averages five stars. 
"This was very easy to make and so light and packed with flavor! The fresh herbs were delicious and beautiful," one person wrote. "The vinegar, white wine and small amount of Dijon gave just the right tang!"
Comments range from "I may never make or eat mayo based potato salad again," to 
"Absolutely delicious!! We make this every other week and we never get tired of it."
One reviewer even said that although the recipe's "a little bit work" it "really is worth it!" They continued, saying it's a "huge hit every time and the only potato salad I ever make. It is so delicious and hard to stop eating!"
The addition of the white wine and vinegar must've added some serious flavor because one person called Garten's potato salad "flavorful beyond measure" and "perfect in every way." 
Garten has another easy potato salad trick
Infusing potatoes with chicken stock and white wine isn't the only potato salad trick Garten has up her button-down shirt sleeve. She gets perfect potato salad by cooking the potatoes just right. That means covering them with a kitchen towel after they've been boiled. The steam finishes the cooking process and what's left is perfectly cooked potatoes.