'Barefoot Contessa' Ina Garten Sent a Heartfelt Birthday Shout-out to Her Superfan and Buddy Jennifer Garner
Every Ina Garten fan knows that one of the celebrity chef's best friends is actor and fellow foodie Jennifer Garner.
And recently Garten posted a tribute to her dear pal in celebration of her birthday.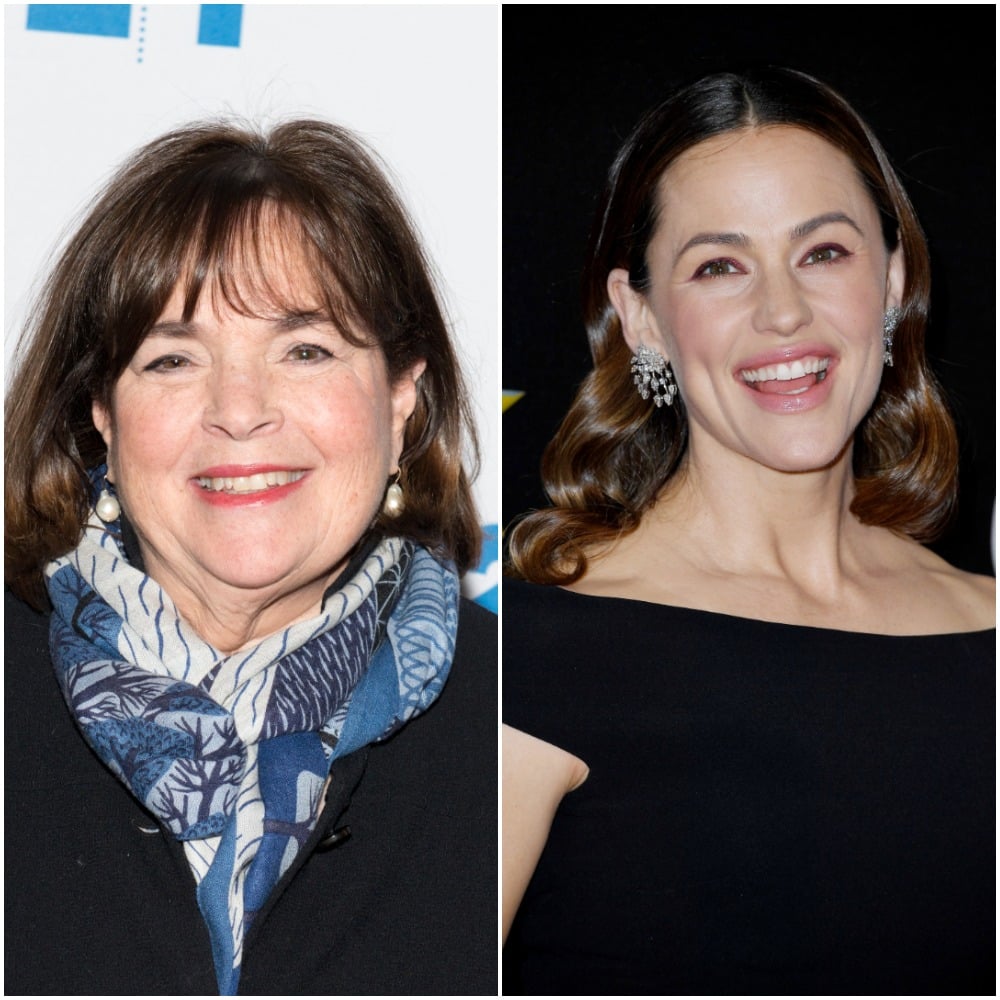 Garner initiated friendship with Garten – and at first was rebuffed
The Love, Simon actor told W magazine in 2010 about her determined attempt to befriend Garten, only to at the outset be politely rejected.
"I know somebody who is a friend of hers, and she says she's going to get us together," says Garner. "I tried to get on Ina's show. I tried to use my, well, you know…I say, use what you have to make the world better or for yourself! But eventually she just said, 'I'm sorry, I only use my real friends on the show.' I felt like, 'What are you saying? That we're not friends? I know everything about you!'"
Soon after, however, the two became good friends, dining out together, and volunteering together as well. In 2019, the pair teamed up in California to fix Thanksgiving dinners for about 200 members of local nonprofit organizations and their families.
There's genuine affection between Garten and Garner
Garner made her feelings known for Ina Garten and her culinary expertise in a 2018 essay for Bon Appétit magazine, in which she professed her undying love for what she considered one of the Barefoot Contessa's greatest recipes.
"What is my favorite Ina Garten recipe?," she wrote. "This is an unfair question, I may have to quit here. How could I possibly choose a favorite? Do you mean to ask me my favorite from each book? My favorite chicken, my favorite shrimp, my favorite muffin? Torture.
RELATED: Jennifer Garner Shares Her Recipe For Fruit Loop Pizza
"My favorite Ina recipe is Ina's beef bourguignon. The first time I made it was ages ago—we were shooting Alias in the early 2000s, and my co-star Michael Vartan had hunted down a signed copy of Barefoot in Paris for me. I made dinner for Victor Garber—who played my dad on the show—and his partner, Rainer. The house smelled like winter when Victor and Rainer arrived, and the meal was done. I didn't have to get up to check anything or stir or sauté—everything had cooked in the oven, and we just sat and ate and talked and laughed.
Garten's heartfelt birthday wishes to her friend
Garten paid tribute to her dear friend on Instagram this week to celebrate Garner's April 17th birthday.
"Happy Birthday to my beautiful, smart, compassionate friend @jennifer.garner!," Garten wrote. "We met on your birthday so many years ago. Hope your children are throwing you a really fun party!! Love you."
The Food Network darling racked up over 200,000 likes for her post, with Garner chiming back with her own obvious fondness for Garten: "I am so grateful we met, your friendship is the best birthday present I could ever hope for, I can't wait for more adventures with you, Ina!"