How Does Beanie Feldstein's Age in 'Impeachment: American Crime Story' Compare to Monica Lewinsky?
Impeachment: American Crime Story is Ryan Murphy's latest project, an installment of the popular American Crime Story series that has been years in the making. After a lengthy production delay due to the COVID-19 pandemic, the series started filming in late 2020 and is now set to debut on FX on Sept. 7, 2021. Focusing on the sex scandal involving former President Bill Clinton and the then-intern Monica Lewinsky, the series is bound to ruffle some feathers. It includes a star-studded cast, with Clive Owen playing Bill Clinton, Edie Falco as Hillary Clinton, and Beanie Feldstein as Monica Lewinsky. But how does Beanie Feldstein's age in Impeachment: American Crime Story compare to Monica Lewinsky's?
Feldstein has embraced the role of Lewinsky in 'Impeachment: American Crime Story'
Monica Lewinsky is a figure who rose to instant notoriety in the mid-'90s when her affair with then-President Bill Clinton was made public knowledge. Lewinsky was reviled and placed under a microscope, and the young woman, in an effort to protect her mental health, retreated from the spotlight for many years. Impeachment: American Crime Story tells the story from Lewinsky's point of view, while also featuring other events that happened during the Clinton presidency.
In the role of Lewinsky is Beanie Feldstein, an actress who has extensive experience on stage and in television. The younger sister of popular actor Jonah Hill, Feldstein has been acting since she was very young, with early roles in TV shows like My Wife and Kids. Still, Feldstein's role in Impeachment: American Crime Story is set to be her highest-profile work yet, and Feldstein has embraced the challenge, working closely with Lewinsky as both a co-producer and an actor, in order to accurately portray the young intern in the days leading up to the scandal. 
How does Beanie Feldstein's age compare to Monica Lewinsky's in 'Impeachment: American Crime Story'?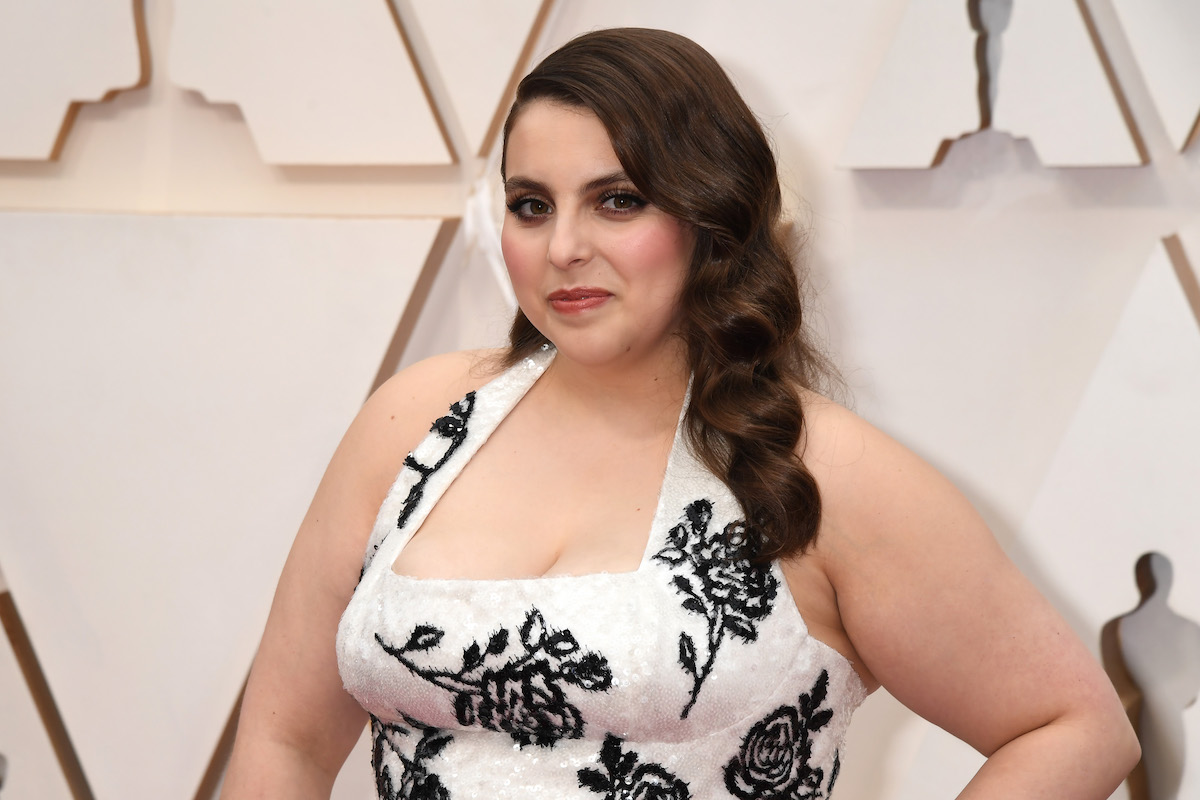 Feldstein not only shares a remarkable resemblance to Lewinsky in her younger years, but she's managed to capture many of her mannerisms as well. So how does Beanie Feldstein's age compare to Lewinsky's in Impeachment: American Crime Story? While the White House intern was 22 at the time of the Clinton scandal, Feldstein, who was born in 1993, is currently 28 years old.
For Feldstein, the prospect of playing a real person was an interesting challenge. As she revealed in an interview with the Hollywood Reporter, "It was an instant yes. Playing someone real is a huge undertaking — playing someone who texts you is a completely different thing. I mean, I'm playing someone who sends me videos, and I'll go to respond, and I'm fully wearing her hair. But of course it was daunting because I just want to do right by her. All that matters to me is what she thinks."
How old is Monica Lewinsky now?
In the years that followed the Clinton-Lewinsky scandal, Lewinsky mostly retreated from the spotlight, re-emerging only rarely. These days, she is ready to reclaim the narrative surrounding her relationship with Clinton and has tackled the work on Impeachment: American Crime Story head-on. Lewinsky, who is now 48 years old, admitted to The Hollywood Reporter that while she's had anxiety about the process, she's "in a different place in her life" than she was several years ago. "I just turned 48, I've now been a public person for half my f***ing life. So … we'll see," Lewinsky said with a laugh. 
For the public, seeing Impeachment: American Crime Story is a chance for younger viewers to get a fresh look at the infamous scandal that, for many, defined the '90s. Stay tuned to Showbiz Cheat Sheet for all the latest entertainment news!