Before She Cooked for a Living, Julia Child Was a Basketball Player
Julia Child is a celebrity icon to home chefs everywhere, a woman who is renowned for bringing the art of preparing French cuisine to the American public
Julia Child is a celebrity icon to home chefs everywhere, a woman who is renowned for bringing the art of preparing French cuisine to the American public.
Child wrote a number of bestselling books and starred on several hugely popular TV shows. Her cheerful and charming falsetto voice is still instantly recognizable to millions of fans, and even though Child passed away in 2004, her influence lives on in generations of home cooks.
Child wasn't born into a culinary-inclined background — rather, she had a long and interesting journey to TV stardom and had several surprising interests as a young woman. 
When was Julia Child born?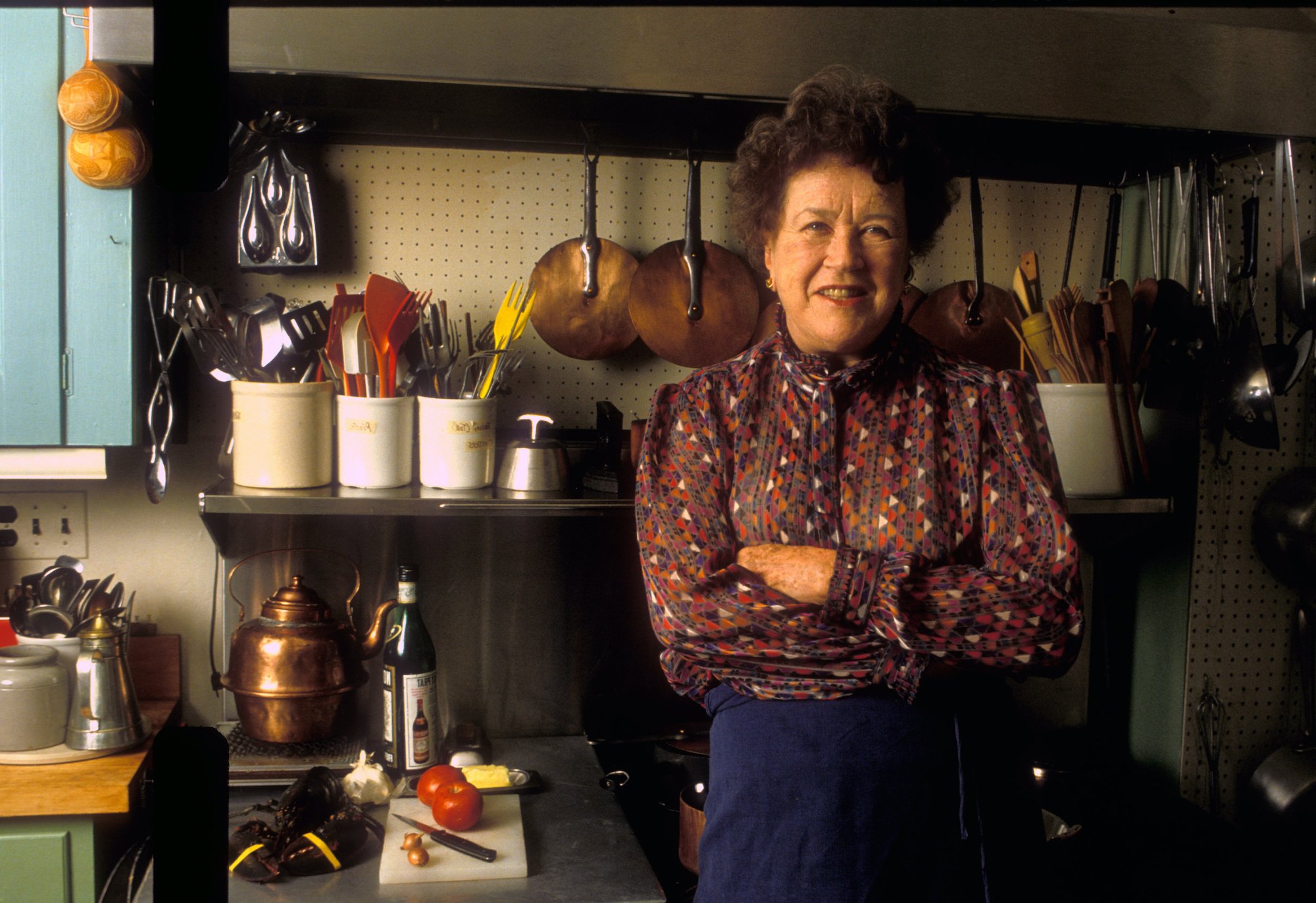 Julia Child was born in California in 1912. Raised in a prestigious family who worked in politics, Child attended boarding school as a young woman and had a wide variety of interests. After she graduated from college, Child moved to New York City, where she started work as a copywriter for a furniture and rug store.
At the start of World War II, Child joined the Office of Strategic Services, originally working as a typist before being moved up to become a research assistant.
Child experienced a great deal of success in the Office of Strategic Services, and enjoyed several major achievements, including helping to develop a shark repellent that would help to keep sharks away from waterborne explosives intended for German U-boats.
After the war, Child spent some time in France, where she began exploring her love of cooking. 
Julia Child was a basketball star
By the time Julia Child started buckling down and experimenting in the kitchen, she was accomplished in many areas of her life. According to Taste of Home, although she ultimately decided against pursuing it as a career, Child was a basketball star during her time at Smith College in Massachusetts.
Her expertise at the sport can partially be attributed to the fact that she was so tall — Child was over six feet tall.
Still, it was for her skills in the kitchen, rather than for her ability to shoot hoops that really made Child famous. In 1951, Child graduated from the famous Cordon Bleu cooking school in Paris and set out on her mission to bring classic French recipes more adaptable for the average American home cook.
In 1961, ten years after her graduation from Cordon Bleu, Child published her first cookbook, Mastering the Art of French Cooking. The book became a bestseller, cementing Child's place in history. 
Julia Child earned acclaim as a chef 
In 1963, Julia Child began hosting her very own cooking show, The French Chef. Right away, the program became wildly popular with viewers, with fans everywhere gravitating toward Child and her relatable, lighthearted way of approaching cooking.
The show would ultimately run for ten years, by which time Child herself had become a pop culture icon.
Child continued to work in the culinary industry in the decades that followed the debut of her cooking show, appearing in several other programs and publishing additional bestselling books, including Baking with Julia, Julia's Casual Dinners, The Way to Cook, and Julia's Menus for Special Occasions.
By the time that she retired in the early 2000s, fans would be hard-pressed to speak to anyone who wasn't at least aware of who Julia Child was, and the impact that she had on the home cooking world.
Child passed away in 2004, and although her death was a sad occasion, her millions of fans were able to look back in wonder on a life always lived to the fullest.