'Being the Ricardos' Director Aaron Sorkin Defends Nicole Kidman and Javier Bardem Amid Casting Controversy
'Being the Ricardos' writer and director Aaron Sorkin isn't worried about the internet's opinion about his cast. Here, he explains how 'The Social Network' taught him not to sweat premature opinions about his work and why Nicole Kidman as Lucille Ball and Javier Bardem as Desi Arnaz will be well received.
The Being the Ricardos cast has gotten some flack. While the movie doesn't come out until December, the public commentary surrounding the Lucille Ball and Desi Arnaz biopic is that Debra Messing should have played Lucy, not Nicole Kidman. Messing and Ball look so similar, people online say, it should have been an obvious casting choice. Being the Ricardos writer and director Aaron Sorkin commented on the criticism of his casting choices in a recent interview. And he's not sweating the criticism.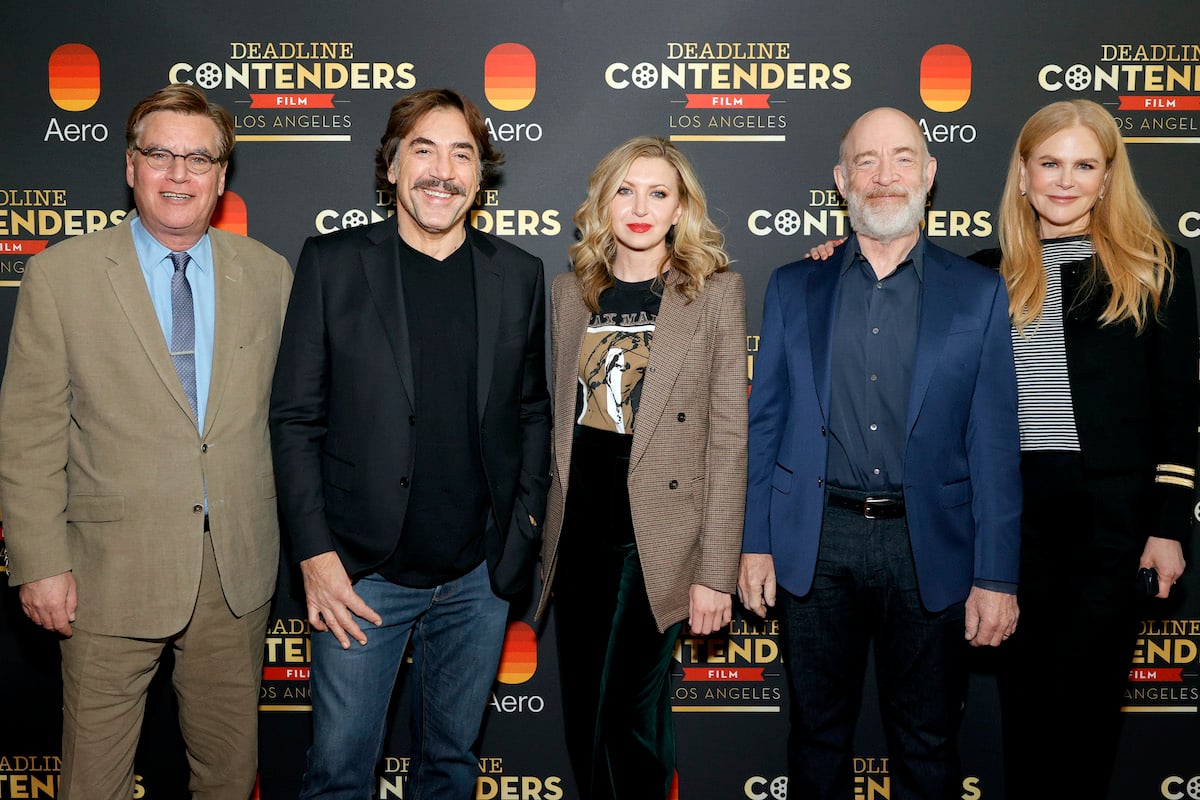 Aaron Sorkin defends his 'Being the Ricardos' cast
Being the Ricardos follows one week of production of I Love Lucy. And it's a particularly tense week for the famous couple. Set in the McCarthyism era, Ball is dealing with accusations of being a communist, which threatens the iconic sitcom. She and Arnaz are also going through marital troubles.
Sorkin is confident in his Being the Ricardos cast. He told The Hollywood Reporter he knows how to deal when people develop opinions before seeing a movie. The Social Network taught him to wait and let the work speak for itself. When working with Kidman and Bardem, assured them of one thing.
"We made this movie during COVID, and so in Zooming with Nicole and Javier and everyone else, I'd make it very clear to them that I am not looking for a physical or vocal impersonation of these people," Sorkin said. "Leading up to the first rehearsal, I'd write to them every day, 'Just play the characters who are in the script.'"
The West Wing creator said he really isn't worried about early opinions about the Being the Ricardos cast. He said:
"I know that Nicole was working on Lucy's voice for a while, and I wanted to relieve her of that. As far as audience anticipation, that's something I'm just not worried about. I'm certain that when people see the movie, they'll leave feeling that Nicole has made a very solid case for herself. But moreover, I've found that you can really leverage low expectations. I learned that with The Social Network. People assumed it was going to be a romantic comedy, where, like, Paul Rudd 'friends' Drew Barrymore and they fall in love. And I just thought, 'Great, they're not expecting what they're about to see.'"
Aaron Sorkin didn't care about casting someone who looked like Lucille Ball
Sorkin didn't mention the Twitter talk about Messing explicitly. But he did say casting someone who looked a lot like Ball wasn't a priority.
"The fact of the matter is when Nicole, as Lucille Ball, plays Lucy Ricardo, I think she does an incredible job of mimicking Lucy," he said. "Same with Javier, Nina [Arianda] and J.K. [Simmons]." Sorkin continued:
"But there is, in total, less than three minutes of I Love Lucy in this film, and the only reason the I Love Lucy material is there is because we're in Lucy's head and we're seeing that she is a comedic chess master, that she can project ahead to what [the show] is going to look like on Friday night, and how the audience is going to react and whether this joke is going to work. So, finding an actress who looked like Lucille Ball wasn't important to me, especially because I was excited by the idea that Lucille Ball doesn't look like Lucille Ball — and that every time we're seeing Lucille Ball not as Lucy Ricardo, she should both literally and metaphorically let her hair down."
First reactions to Nicole Kidman and Javier Bardem in Aaron Sorkin's 'Being the Ricardos'
Since the first Being the Ricardos trailer and photos came out, people on Twitter have said Messing was robbed of the chance to play Ball. But the first reviews of Kidman as the I Love Lucy star are here. And early viewers of the drama say Kidman and Bardem both deliver Oscar nomination-worthy performances. One of the screening's attendees tweeted:
"The negative rumblings about #BeingTheRicardos have done it a tremendous service, because it doesn't just live them down — it soars to special heights. A sad and funny vivisection of Hollywood and yearning — Javier is buoyant, Nicole is (gasp) at her career best? Contenders all."
"Last night's first big screening of #BeingTheRicardos definitely silenced the skeptics," tweeted Dave Karger, who hosted a Q&A a with Kidman and Bardem following the screening. "A 5th Oscar nomination for Nicole Kidman seems especially likely."
Being the Ricardos comes out in theaters Dec. 10 and debuts on Amazon Prime Video Dec. 21.