'Being the Ricardos' Movie Review: Nicole Kidman and Javier Bardem Are Ravishing in Aaron Sorkin's Solid 'I Love Lucy' Biopic
Being the Ricardos is a solid and thoroughly enjoyable biopic in a year terribly crowded by the genre. Aaron Sorkin infuses his extraordinary writing skills into the world of I Love Lucy's Lucille Ball and Desi Arnaz, but his direction leaves something to be desired. Being the Ricardos delivers on a few good laughs and compelling drama with a pair of knock-out performances.
Who's in 'Being the Ricardos?'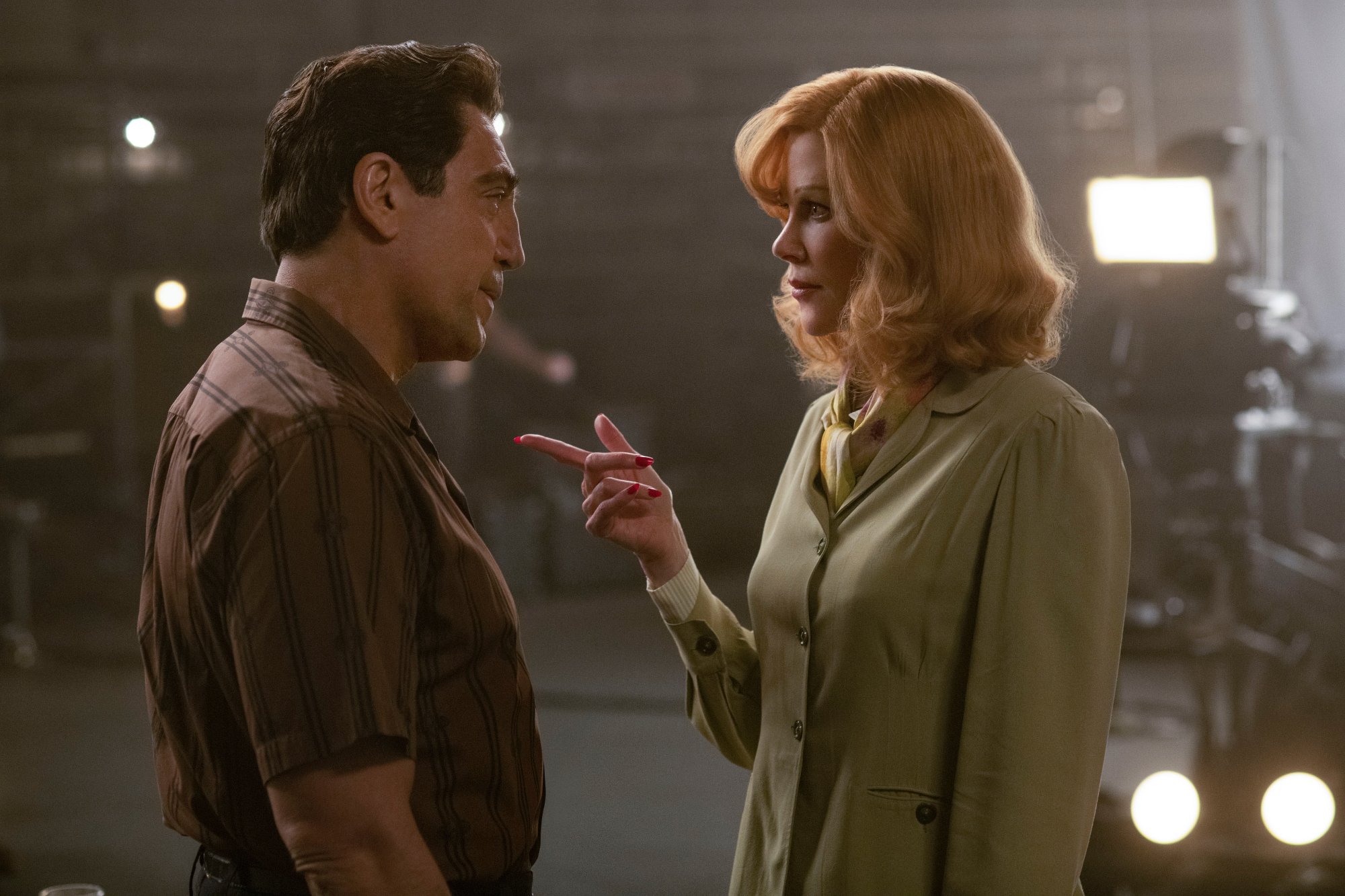 The Ricardos refers to Ball (Nicole Kidman) and Arnaz's (Javier Bardem) Lucy and Ricky Ricardo from the popular American sitcom I Love Lucy. Being the Ricardos opens with a few talking heads setting the stage for Lucy and Desi's week of hardship. Lucy finds herself in the middle of a PR nightmare after a piece of her past comes back to haunt her and threatens their career, friendships, and marriage.
Being the Ricardos' narrative primarily takes place over the course of a single week of production, although the story often jumps back to provide context to the pair's relationship. However, their I Love Lucy writers and co-stars William Frawley (J.K. Simmons) and Vivian Vance (Nina Arianda) are also doing all that they can to ensure the show's future success.
'Being the Ricardos' is one chaotic week for Lucille Ball and Desi Arnaz
Being the Ricardos takes a look back at the Golden Age of Television. Sorkin's screenplay gives a hint of this television period's romanticism, but quickly pulls the rug out from under the audience. Lucy experiences sexism and ageism across all levels of the industry. Her network increasingly takes advantage of her as they perceive any sign of potential weakness or vulnerability.
Lucy and Desi experience the volatile nature of the television industry. Nevertheless, Being the Ricardos puts their relationship under the microscope. Lucy maintains her dream of having a family and a place that she can truly call home. She dreams of having both the life of a star and a family, but neither ever quite feel like they're in her grasp. Meanwhile, Lucy and Desi's meaning of home isn't always aligned.
Being the Ricardos highlights Lucy and Desi's fight for their marriage, public image, and their careers. However, the juggle gets progressively more difficult for the couple as the stakes get higher. The audience always knows how it's going to end, which hangs over any biopic exploring familiar ground. However, Sorkin maintains a sense of intrigue in the journey.
Aaron Sorkin once again delivers on fast, witty writing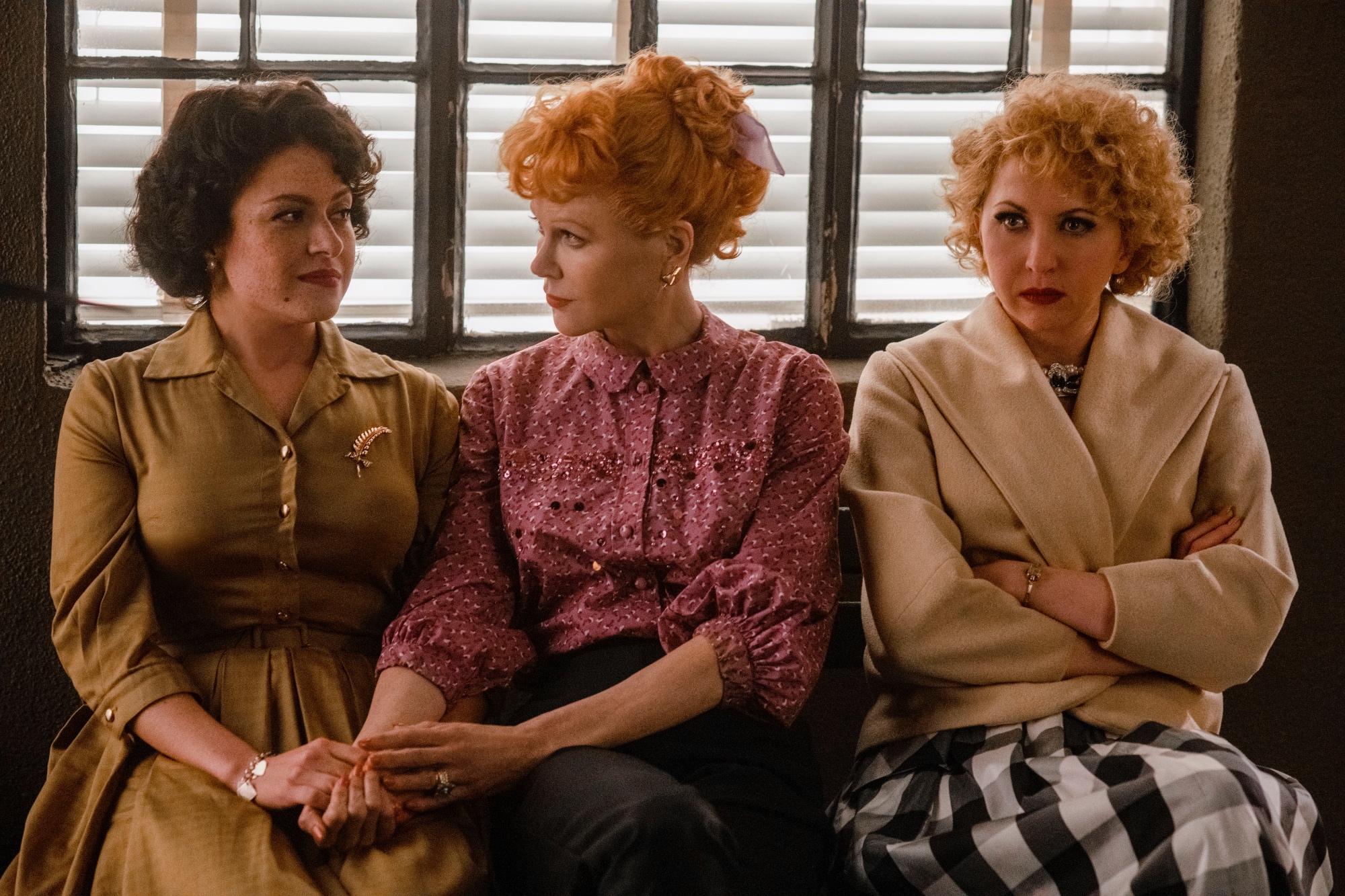 Sorkin is known for his quick, rapid-fire dialogue. It's as clever as ever, but he changes up his typical rhythm a bit to adequately fit the story's flow. Sorkin isn't afraid to dive into the moral gray area of these characters. A lesser writer would get lost in the iconic nature of Lucy and Desi, but it never swallows him up. Unfortunately, Sorkin's directorial talents aren't up to par. Being the Ricardos' presentation is a bit flat in both its black-and-white and color sequences.
The performances are king. Bringing real-life icons to the silver screen is tricky, but this is where Being the Ricardos soars. Kidman is tremendous in her delivery and Bardem is irresistibly charming. They bring some of Lucy and Desi's isms, but they never become caricatures. These aren't imitation performances, as they both bring specific nuances to these legendary names, making the characters their own.
The biopic genre is hit and miss, but Being the Ricardos is a charmer. The film has a good sense of humor that is only elevated by Kidman and Bardem's performances. However, the ending is a bit overly-sentimental and it ties up its drama a bit too neatly, as most biopics tend to do. Being the Ricardos doesn't redefine the biopic genre, but it's an undeniably good time.