'Below Deck Sailing Yacht': Do Poached Eggs Usually Come With Hollandaise Sauce?
The 'Below Deck Sailing Yacht' guest ordered a poached egg but was served the poached egg with hollandaise sauce. Chef Natasha De Bourg insisted that's how a poached egg is served but is that correct?
Do poached eggs typically come with hollandaise sauce over them? According to chef Natasha De Bourg from Below Deck Sailing Yacht, that's how poached eggs are served. However primary guest Barrie Drewitt-Barlow didn't want the sauce and simply asked for poached eggs.
Chief stew Daisy Kelliher first questions De Bourg when she hands Drewitt-Barlow's breakfast to her. "What's the sauce?" Kelliher wonders. De Bourg tells Kelliher she added hollandaise sauce but said the sauce commonly comes with the dish. "He didn't say eggs bennie are you sure he wants …" Kelliher says. But De Bourg says this is normally how poached eggs are served.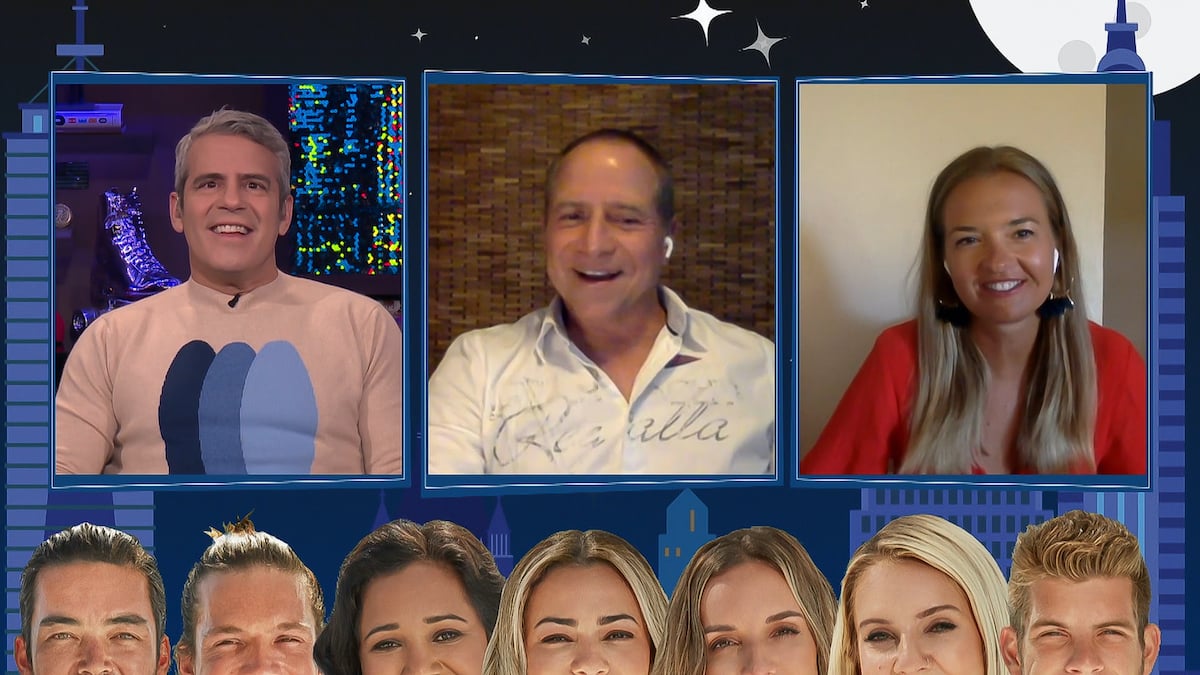 The guest sends back the breakfast because of the sauce
Kelliher still seems pretty hesitant, adding she doesn't like hollandaise sauce. "B*tch, I don't question how you make a bed," De Bourg says in a confessional. "Don't tell me how to make a poached egg."
Of course, Drewitt-Barlow sends the dish back. "Oh no, she's gonna have to take that back," he says to the other guests. Stew Alli Dore is nearby so Drewitt-Barlow asks her to return the dish to the kitchen. "I just want a poached egg," he says. Dore adds, "Not the sauce?"
"I knew she'd f**k that all up," Kelliher says in a confessional. But De Bourg seems annoyed. "Like serious … are you serious?" she says in a confessional. "I have never had poached eggs without hollandaise," De Bourg says. But Kelliher tells her it's a "really normal thing. If I wanted sauce I'd just say …"
"How f**king hard is it to poach an egg?" Drewitt-Barlow asks the other guests seemingly annoyed. "I can do it and I'm not a professional chef who's worked at all the best restaurants in the world apparently."
Since the guests had an issue with dinner the night before, Kelliher goes to Captain Glenn Shephard about the breakfast snafu. Of course, De Bourg busts Kelliher while she's telling Shephard.
Who is right?
Kelliher told De Bourg that the guest did not want Eggs Benedict, which is poached eggs with hollandaise sauce. But De Bourg says that is how a poached egg is typically served.
"Poached eggs are eggs that you crack, put into boiling water and leave to cook," according to Spoon University. "Poached eggs are used in dishes such as Eggs Benedict, which is an egg on a slice of ham on an English muffin and topped with Hollandaise sauce, and eggs Florentine, which is the same dish that just substitutes spinach for ham."
In fact, poached eggs can come with other sauces, such as a Béarnaise sauce. Other ways to top a poached egg include a wine or cheese sauce. Or make a vegan sauce using avocado and lemon. Of course, a poached egg can be served without sauce, which is what the guest wanted in the first place.
Regardless, De Bourg is angry that Kelliher told Shephard about the eggs. "Daisy is such a b*tch," De Bourg says in a confessional. "Running to Glenn about hollandaise sauce. Are you f**king serious? If you are just bored, go dust a f**king lamp or clean some sh*t. You just want to kiss Glenn's a**. I see who you are."
But the guest is angry. Kelliher later asks about lunch. The guests could have lunch on the boat or have a beach picnic. "After that crap she sent me this morning I wanna make her job harder and send it to the f**king beach," Drewitt-Barlow says about De Bourg. "I told you we should have brought our own chef."