Why Ben Affleck and Matt Damon Talked Mel Gibson Out of Directing 'Good Will Hunting'
Even at the time, it was clear that Robin Williams was the lynchpin that finally pushed Good Will Hunting forward. The 1997 drama became one of the year's most unlikely hits and went on to become a favorite during awards season. Matt Damon, Ben Affleck, and Minnie Driver all landed breakthrough roles in the movie. But even many Good Will Hunting fans probably never realized the film was nearly directed by Mel Gibson.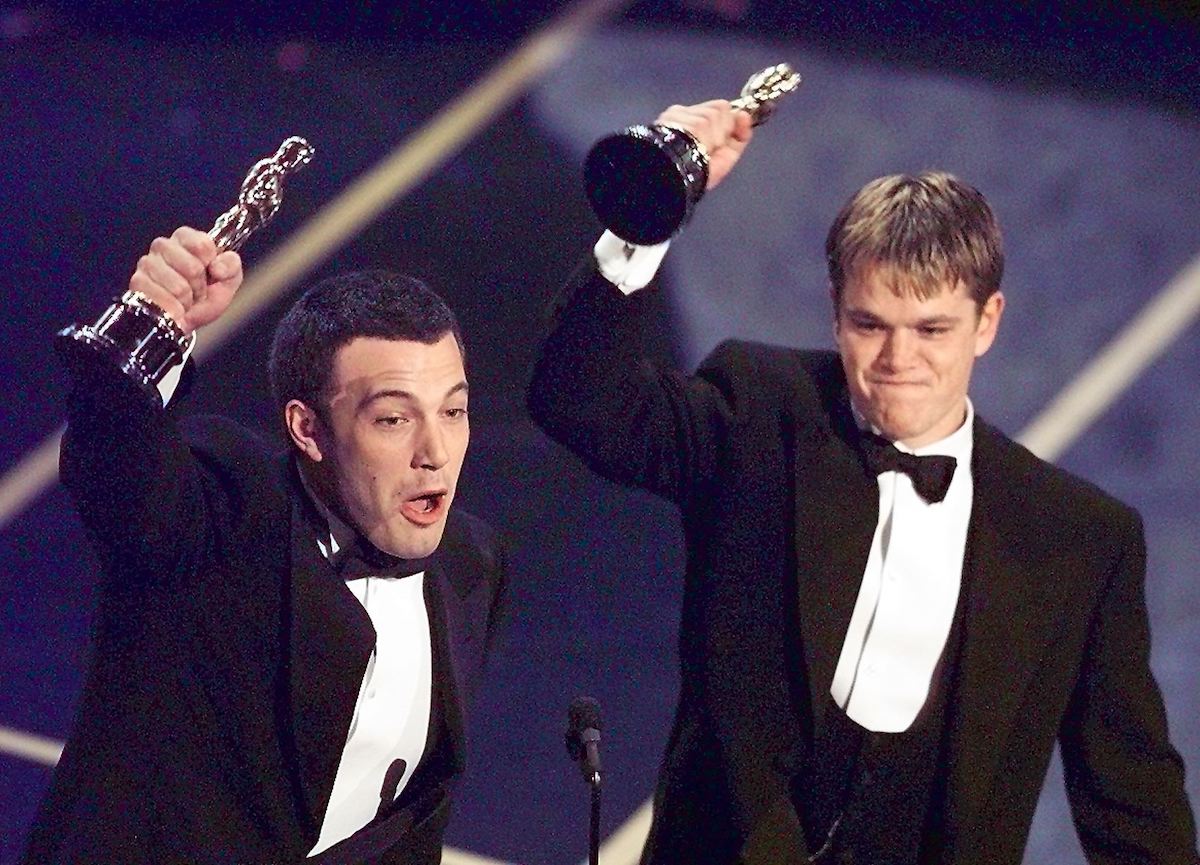 'Good Will Hunting' made Oscar winners out of Ben Affleck and Matt Damon
For those who haven't seen it, Good Will Hunting follows a gifted young man (Damon) who starts putting his life together after meeting with a psychologist (Williams). The film is an earnest, character-based story made for a modest $10 million. Hollywood couldn't have hand-picked a better underdog story for that year's Academy Award. After all, Good Will Hunting went in direct competition with none other than Titanic.
The movie was nominated for nine Oscars. In the end, it won two, for Williams' supporting turn and Damon and Affleck's original screenplay. And it brought in more than $225 million worldwide, according to Box Office Mojo. Of course, a lot had to fall in place for Good Will Hunting to turn out the way it did. Damon and Affleck had to go to extremes to protect their work, including convincing Oscar-winning director Gibson to bow out.
RELATED: Ben Affleck Is Working With Matt Damon Again; Is the Former Batman Vying for an Oscar?
Mel Gibson almost directed 'Good Will Hunting' after 'Braveheart'
From the 1980s through to the early 2000s, Gibson was one of Hollywood's most dependable leading men. But in 1995, he ascended to a new level of success with Braveheart. Only his second movie as a director, the historical epic went on to become a box office smash, winning five Oscars. Gibson himself won Best Picture and Best Director. So it makes sense why he might be on the shortlist to direct Good Will Hunting.
So Damon and Affleck met with Gibson at the urging of producer Harvey Weinstein. Gibson was interested in taking on the project, perhaps drawn by how different it was from Braveheart. But as co-producer Chris Moore, it didn't work out for one key reason.
"Mel Gibson developed it for a few months," Moore told Boston Magazine in 2013. "Matt at one point said directly to Gibson, 'Look, man. We're getting too old. If this keeps going by, Ben and I can't play these parts. Is there any chance you'd just let it go?' And to Mel's credit, he said, 'I totally understand what you're saying.' That was a real stand-up thing to do."
RELATED: Ben Affleck's Relationship With Jennifer Lopez Made It 'Painful to Be His Friend,' According to Matt Damon
After Mel Gibson left, 'Good Will Hunting' found its director
Ultimately, Good Will Hunting ended up in the hands of Gus Van Sant. Damon and Affleck first met with the director — who'd previously made movies such as My Own Private Idaho and To Die For — around the same time as Gibson. And he's already worked with Affleck's brother, Casey Affleck, on the latter film. So there was already a bit of a connection.
Although Weinstein wasn't initially sold on Van Sant, the director's intimate touch was the perfect fit for Good Will Hunting. He went on to earn an Academy Award nomination himself for Best Director. And the movie remains a major achievement for all involved. As for Gibson, his next directorial effort would be the phenomenon that was 2004's The Passion of the Christ.