Ben Affleck Opens Up About Portraying Alcohol Addiction in 'The Way Back': 'It Was Cathartic and Rewarding'
Ben Affleck recently shared how he felt stepping into his 'cathartic' role in 'The Way Back.'
Ben Affleck had a big year in 2021. In addition to reconciling with Jennifer Lopez, the actor starred in three notable movies, and they couldn't be more different. In the spring, he returned as Batman for the fan-demanded Zack Snyder's Justice League. Then Affleck shared the screen with longtime friend and collaborator Matt Damon in director Ridley Scott's The Last Duel. And finally, he's gaining awards buzz for The Tender Bar. However, none of them is quite as personal in nature as his recent turn in the acclaimed 2020 drama The Way Back.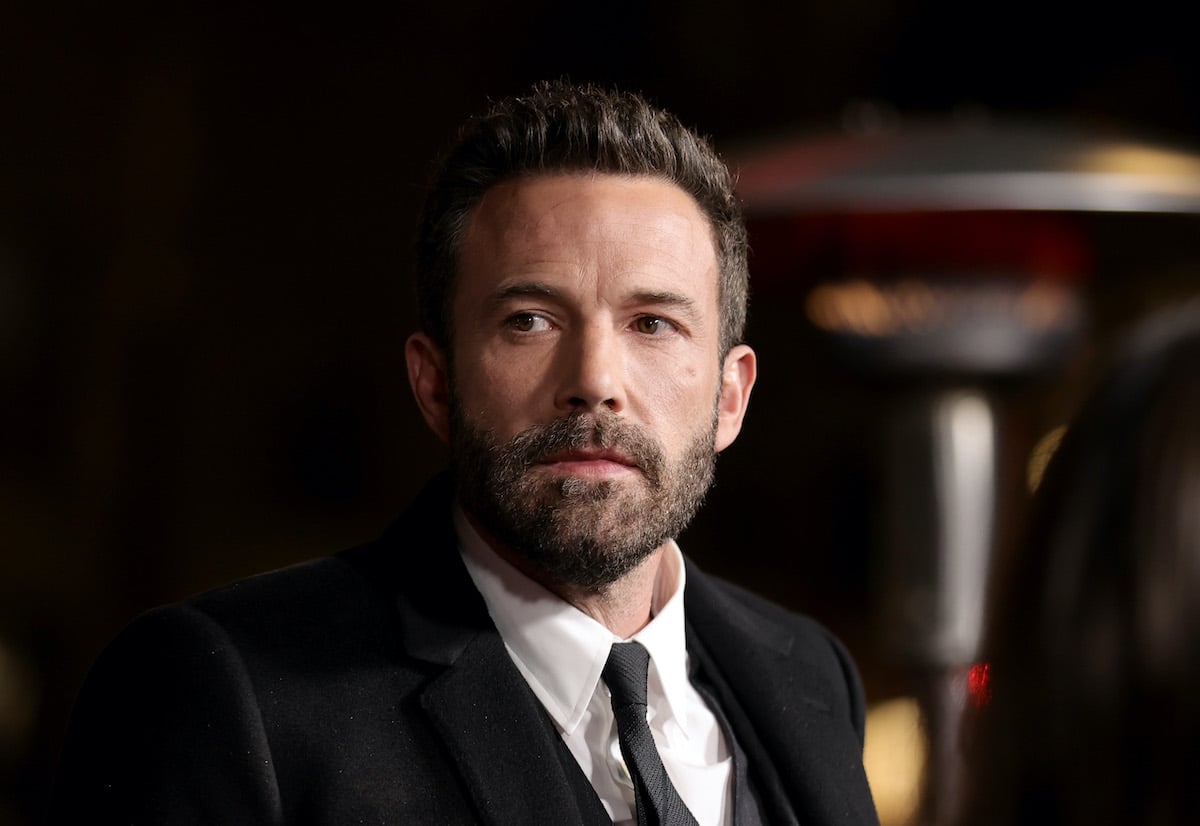 Ben Affleck's career has been a wild ride
Looking back on Affleck's career, the actor's decades-long run in Hollywood has been quite the rollercoaster ride. Off of the back of standout turns in movies like Chasing Amy, Affleck won an Academy Award for co-writing Good Will Hunting with Damon. In the subsequent few years, the young actor starred in a ton of major studio movies, some hugely successful (Armageddon), and others not so much (Reindeer Games).
The early 2000s, of course, put Affleck's personal life into the spotlight, ultimately resulting in some of his most poorly received movies. Films like Gigli, Surviving Christmas, and Jersey Girl inspired Affleck to turn to directing instead, a move that paid off in epic fashion. 2012's Argo — his third directorial effort, in which he also stars — even won Best Picture. And while he didn't work behind the scenes, The Way Back spoke to something in the actor.
'The Way Back' was a personal project
In the years before The Way Back, Affleck had largely focused on his own directorial efforts. When he wasn't behind the camera, Affleck made mostly action-thrillers. The Way Back offered a heady dramatic performance many heralded as the best of his career. As Affleck told Entertainment Weekly, he viscerally connected with the work.
"Really, The Way Back was always a movie to me about grief about losing a child, which I couldn't identify with. I couldn't imagine how one could survive. The fact that also one of the manifestations of this grief was alcoholism and because of it being public that I'm a recovered alcoholic myself, I suppose it was risky… I don't know. … I viewed it just as an opportunity for a performance … that I'm proud of, that I can show directors and actors that I know and respect and admire…

Even though it was a character that was going through a lot of difficult things, it was really joyful, like rewarding. I loved it every day, very cathartic. I went home happy every day shooting that movie because I just felt like it was thrilling. It was thrilling to feel it come to life inside me, even though it might be grief and pain. It was still very cathartic and rewarding to do it, coming to terms with and learning about life in the way you do when you're in your forties that you don't earlier in life or at least I didn't."
Perhaps the fact that parts of his character Jack Cunningham's journey mirrored his own life fueled Affleck's commitment to The Way Back. In any case, the results come across on the screen. And given the actor's more varied line-up of upcoming projects, Affleck seems to have rediscovered his groove as a dramatic actor.
Ben Affleck is ready to leave Batman behind
Going into 2022, Affleck has three movies on the docket. In November, he'll make what sounds like his final appearance as Batman in the DC Extended Universe. The actor has had a famously complicated relationship with the role since 2016, having turned down the chance to direct The Batman.
Later in 2022, Affleck is slated to star in Deep Water, an erotic psychological thriller co-starring Ana de Armas. Then he'll headline Hypnotic, a new sci-fi action thriller from director Robert Rodriguez. He's also attached to direct a variety of movies, including Ghost Army, Witness for the Prosecution, and Keeper of the Lost Cities.
How to get help: In the U.S., contact the Substance Abuse and Mental Health Services Administration helpline at 1-800-662-4357.