Which Are the Best Lesser Known Tom Hanks' Movies?
Tom Hanks fans have all seen 'Forrest Gump' and 'Toy Story.' But these less popular movies from the actor might have slipped through the cracks.
Few actors have enjoyed such an admirable run of box office hits as Tom Hanks. The beloved Hollywood star has headlined some of the biggest movies of the past few decades, including the Toy Story franchise, Forrest Gump, and The Da Vinci Code. But among all his hits, Hanks has also starred in some overlooked movies as well. Here are a few of the actor's most under-seen movies.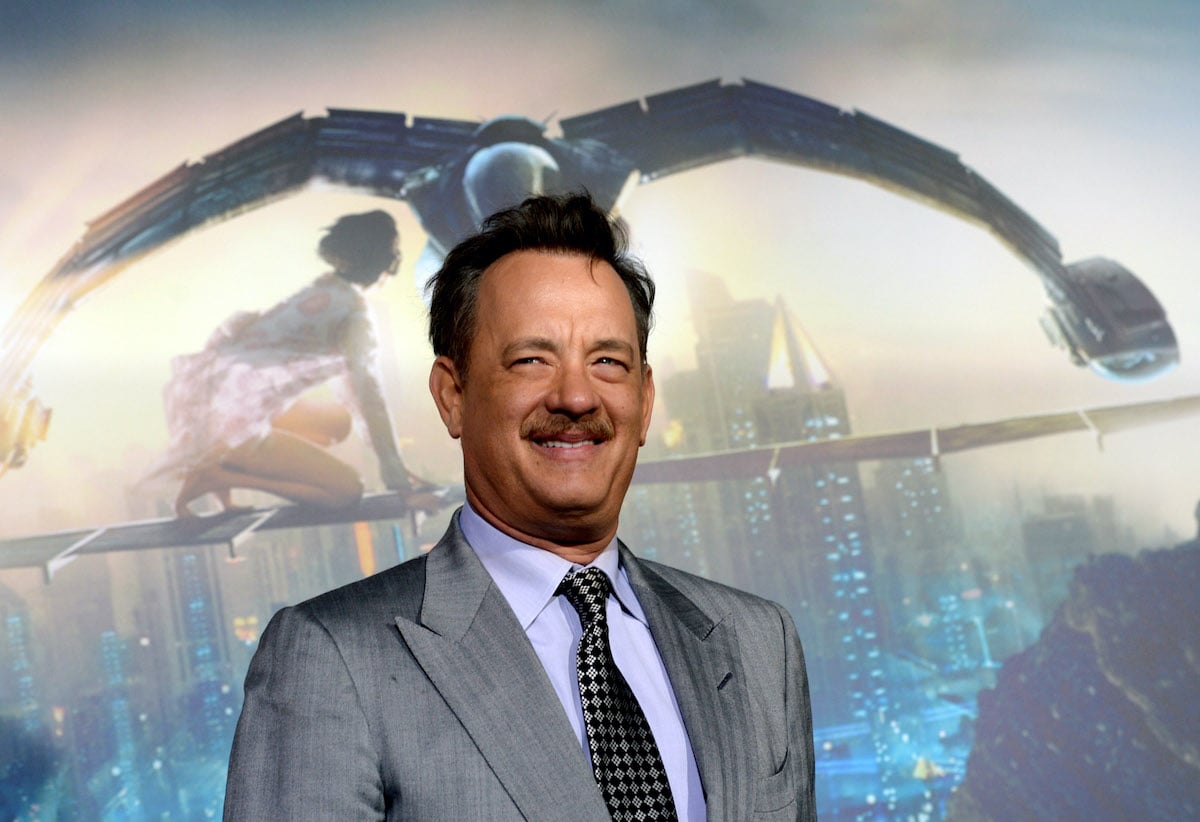 Tom Hanks first teamed with Meg Ryan in 1990's 'Joe Versus the Volcano'
In the 1990s, Hanks starred opposite Meg Ryan in a pair of bonafide classics. 1993's Sleepless in Seattle and 1998's You've Got Mail — both directed by the late Nora Ephron — were each huge hits at the box office. But before Hanks and Ryan became one of the most popular on-screen couples in rom-com history, they made another movie together. Still, many fans might have missed 1990's Joe Versus the Volcano.
The film's premise is inherently dark, since it follows Joe (Hanks) — initially, at least — on a quest to throw himself into the titular volcano. Meanwhile, Ryan plays three different roles as the women he encounters along the way. While not a box office flop, Joe Versus the Volcano only developed a fan base after its release. Even though Hanks doesn't think any of his movies are underrated, fans of Joe Versus the Volcano would disagree.
Tom Hanks played against type as a hitman on the run in 2002's frequently overlooked 'Road to Perdition'
In real life, Hanks is known for being one of Hollywood's nicest guys. That reputation certainly translates to most of his movie roles, as he often plays everyman types. But he has, on occasion, played characters with a less-than-reputable history. The most successful of these is arguably 2002's Road to Perdition. Yet, even as a hitman on the run with his young son, Hanks manages to make Michael Sullivan a sympathetic lead.
Director Sam Mendes' follow-up to American Beauty, Road to Perdition earned $181 million worldwide, according to Box Office Mojo. However, it's still often overlooked among Hanks' best movie roles. Perhaps Hanks fans forget it among his more heroic roles. Whatever the case may be, the Oscar-nominated movie definitely deserves to be remembered for showing one of Hollywood's brightest stars in a morally grey light.
The actor joined Oscar winners Halle Berry and Jim Broadbent in 2012's sci-fi epic 'Cloud Atlas'
Since Hanks regularly carries movies to the top of the box office, one might think teaming up with Halle Berry, Hugh Grant, Susan Sarandon, Jim Broadbent, and Hugo Weaving would be huge. Alas, 2012's Cloud Atlas fell flat at the domestic box office, bringing in just $27 million according to Box Office Mojo. With a story spanning eons, the sci-fi epic sees Hanks play multiple characters, a feat he previously took on in The Polar Express.
Cloud Atlas received a divisive response from critics and audiences alike. And it's easy to see why the movie — co-directed by Lana and Lilly Wachowksi (The Matrix) and Tom Tykwer (Run Lola Run) — underperformed. A complex, meditative three-hour opus such as this certainly challenges viewers. But perhaps, with the benefit of being able to watch at home, Cloud Atlas can find the fan base who missed it during its theatrical run.