'Better Call Saul': Here's Who Was Living in Gus Fring's House in 'Hit and Run'
Gus Fring is a careful man — so much so that he enlists decoys to pretend to live in his home to evade Lalo Salamanca.
Better Call Saul's "Hit and Run" episode shows Saul Goodman's (Bob Odenkirk) business booming while Gus Fring (Giancarlo Esposito) grows more paranoid about Lalo Salamanca's (Tony Dalton) next move. Directed by Rhea Seehorn, "Hit and Run's" opening sequence shows two unfamiliar faces riding their bikes through Albuquerque and walking into Fring's heavily surveilled home at 1213 Jefferson Street NE. Find out who these unknowns are within the story of Better Call Saul, plus the fan-favorite Breaking Bad characters who appear in the episode. 
[SPOILER ALERT: Spoilers ahead for Better Call Saul Season 6 Episode 4 "Hit and Run."]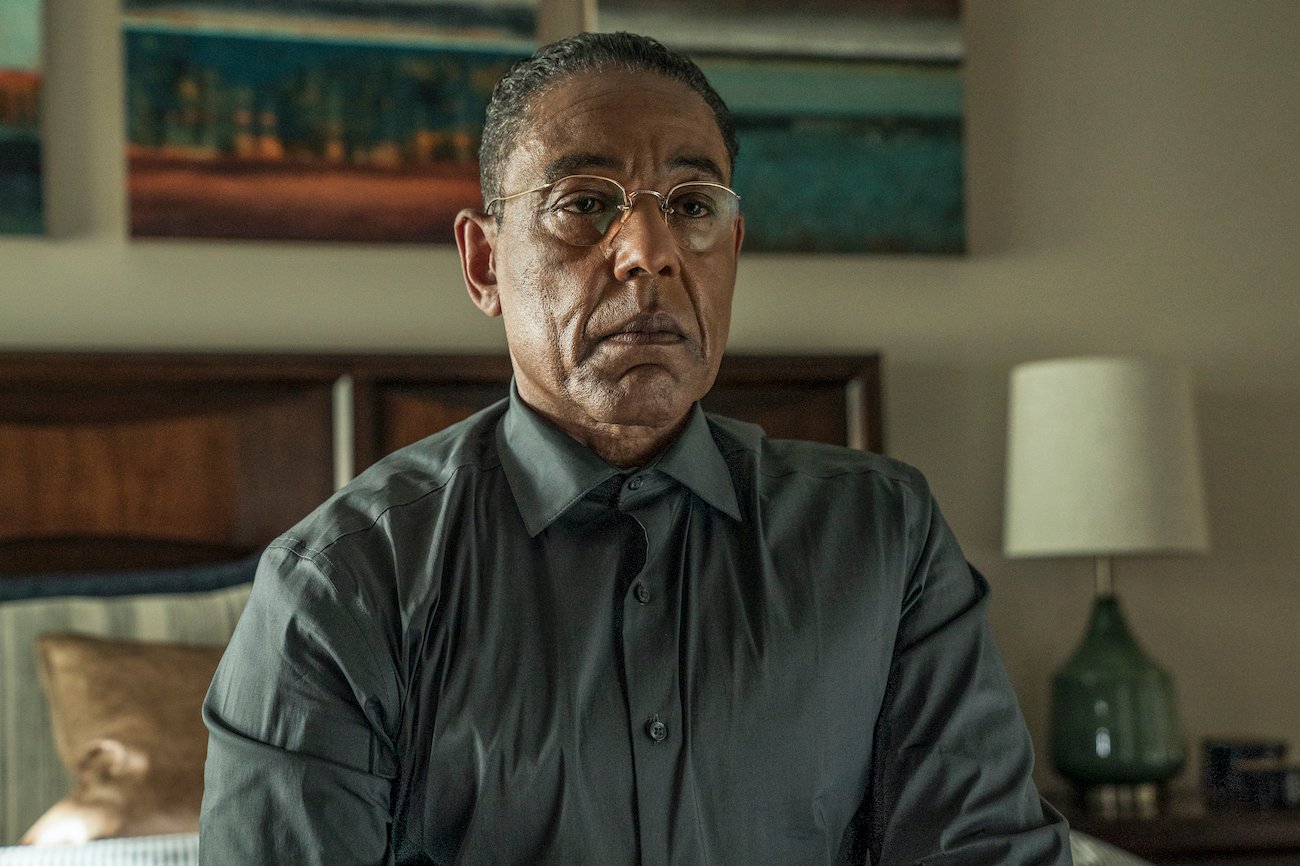 1213 is Gus Fring's address in 'Better Call Saul' and 'Breaking Bad' 
The first time we see Gus Fring's home is in season 3 of Breaking Bad. In "Abiquiú," Walter White (Bryan Cranston) gets invited to Gus' home for dinner, where he offers him the advice: "Never make the same mistake twice." Fring's residence appears again in Breaking Bad Season 4 when Walter makes an assassination attempt on him in "Bug." 
The house also appeared in Better Call Saul previously. In season 4, Fring invites Dr. Maureen Bruckner (Poorna Jagannathana) over to discuss Hector Salamanca's (Mark Margolis) progress in physical therapy in "Something Stupid." Fring's home shows up once again in the season 6 episode "Hit and Run." 
'Better Call Saul's 'Hit and Run' episode shows a decoy couple living in Gus Fring's house
The rest of the world believes Lalo is dead after the firefight at the Salamanca compound in Mexico, but Gus knows better. Now, all he can do is wait for Lalo to strike back. 
The ever-vigilant Gus enlists Mike Ehrmantraut (Jonathan Banks) to surveil his life and the lives of those Lalo might try to contact or hurt, including Kim Wexler (Seehorn) and Jimmy/Saul. That surveillance includes a decoy couple living at 1213 Jefferson Street NE. 
Mr. and Mrs. Ryman (Kirk Bovill, Joni Bovill) pretend to live at Fring's address at the beginning of "Hit and Run." Later, they're seen in Gus' bunker, which is full of security equipment and a team of guards led by Mike. 
These aren't just any decoys. Like Gus, they're meticulous about every move they make, whether it's signaling traffic while riding their bikes or judging the very vibrant shade of red their neighbors choose to paint their house. 
'Breaking Bad' characters like Spooge and Wendy appear in 'Hit and Run' 
Better Call Saul's "Hit and Run" brought Fring's house to the forefront of fans' minds, but the episode also featured several familiar faces from the Breaking Bad universe. In the episode, we see the humble beginnings of Saul Goodman's operation. Now that people know what Saul did for Lalo, they want him to represent them. 
Mr. Spooge (Outer Banks' David Ury) is one of Saul Goodman's legal clients in "Hit and Run." He first appeared in Breaking Bad Season 2 — most will remember Spooge as the man who was crushed by an ATM. 
Wendy S. (Julia Minesci) is another Breaking Bad character that pops up in Better Call Saul Season 6. Kim and Saul enlist Wendy's help with their plot against Howard Hamlin (Patrick Fabian), but she first appeared in Breaking Bad Season 1.
There's still more Breaking Bad cameos to come in Better Call Saul's final season. Watch new episodes of Better Call Saul Monday nights at 9 p.m. on AMC.