Betty White Played Herself in 1 of Eddie Murphy's Biggest Flops
At the tail end of 2021, Betty White died at 99 years old. And while her loss has been a rough one for fans, the actor and comedian left behind an epic body of work. Many today perhaps remember her best from TV's The Golden Girls, but White has been omnipresent in Hollywood since the 1950s. In fact, she's often popped up in the most surprising places, including one of Eddie Murphy's most notorious box office flops.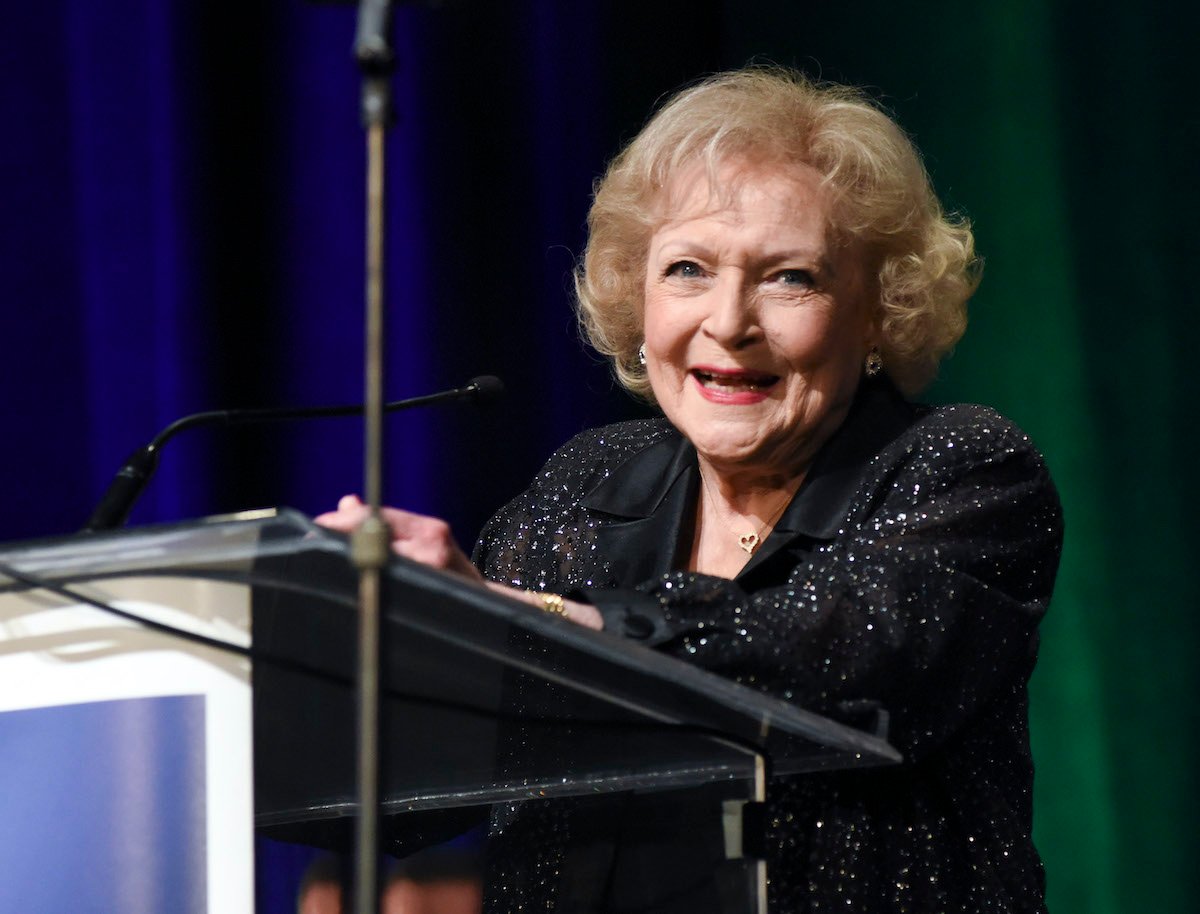 Betty White had a larger-than-life personality
Part of what made White such a multigenerational success was her distinctive presence. Her impeccable comic timing made her not only a gifted actor but also gave her a whole other career as a television personality. Many of White's first small-screen appearances weren't as a fictional character at all. Rather, she became a staple of talk shows, variety shows, and game shows simply because of the unique energy she brought to the screen.
Starting in the early 1950s, White made numerous appearances on Hollywood on Television, What's My Line?, The Tonight Show with Jack Paar, To Tell the Truth, and countless more. In addition, she hosted her own talk show, The Betty White Show — which ran from 1952 to 1954 — even before she made her sitcom debut in Life with Elizabeth.
RELATED: Fans React to Ryan Reynolds' Response to Betty White Saying He 'Can't Get Over' Her After They Co-Starred in 'The Proposal'
She made a rare big-screen cameo in an Eddie Murphy flop
Although it happened less frequently, White's notoriety even occasionally gave her the opportunity to riff on her own persona in movies. One of the first of these was 1998's Holy Man. The comedy-drama stars Murphy as a mysterious stranger who becomes a sensation after appearing in an infomercial. White appears briefly — seemingly as herself — in a commercial for a particularly intoxicating perfume.
With a $60 million production budget, Holy Man earned just $12 million during its theatrical run, according to Box Office Mojo. As such, it's not one that fans of White or Murphy remember. In fact, it's one of the least successful entries on either star's filmography. Still, it's notable as a stepping stone in White's career because of how it contrasts with her more modest character on The Golden Girls.
Betty White gave a fan-favorite performance the next year
Just the next year, White would again buck audience expectations as the foul-mouthed widow in Lake Placid. That film pits stars Bill Pullman, Bridget Fonda, and Oliver Platt against a giant crocodile. And the 1999 horror film gets a huge comedic boost from White's presence amid the monster mayhem.
Those early 1990s roles did truly steer public perception of White. In those later years, she leaned into playing characters who shock viewers with the inappropriate things they would say. And the actor, as always, knew exactly how to weaponize her reputation to maximize her ability to steal scenes.
RELATED: Betty White's Childhood Dream Job Had Nothing to Do With Acting