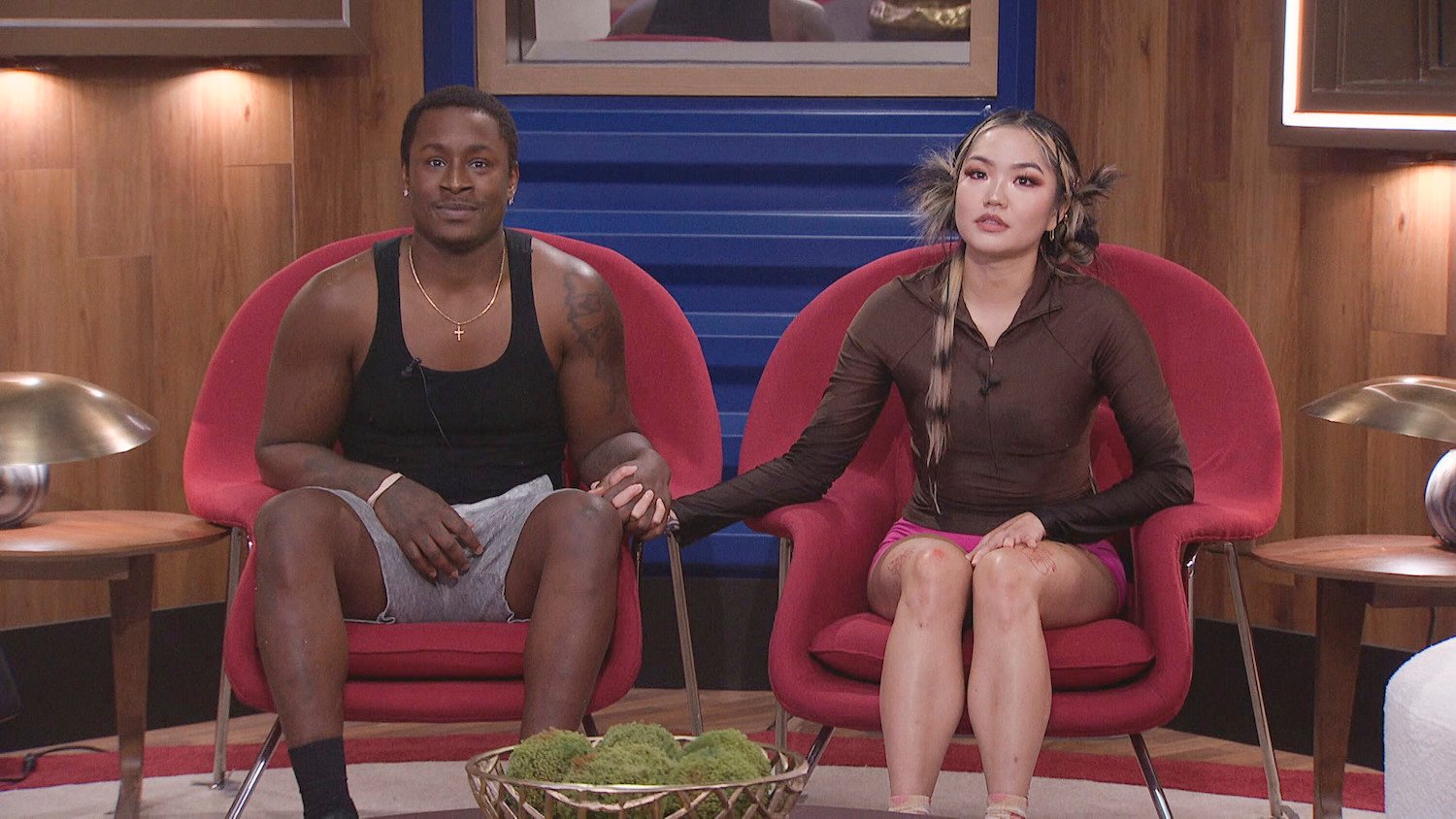 'Big Brother' 25: Jared Fields Thinks There's a 'Bright Future' for Him and Blue Kim Post-Show
'Big Brother' 25 houseguests Jared Fields and Blue Kim might continue their showmance after the season's over. Here's what Jared shared.
CBS's Big Brother Season 25 continues after Jared Fields' eviction. Fans of the show — myself included — weren't too surprised to see Jared head home after stirring the pot in the competition. While his mother, Cirie Fields, encouraged Jared to play it cool, Jared shared a lot of information with his closest ally and romantic partner, Blue Kim. So, where do Jared and Blue stand with Jared out of the competition? Here's what Jared shared.
Big Brother Season 25 star Jared Fields says he thinks the future is bright for his romance with Blue Kim
Big Brother 25 houseguests Jared Fields and Blue Kim seemed to have a doomed showmance from the start. When fans were first introduced to the budding romantic relationship, I felt Blue would eventually betray Jared. Ultimately, the two managed to maintain a good relationship after Jared's eviction, as Jared still sees a future relationship with Blue outside of the game.
"She wanted me to go see Mama Kim; she told me to make sure I'm waiting for her in LA once all this wraps up," Jared told Kat Dunn during an interview post-eviction. "Like I said, I hate to jinx the future, so I'm not sure where it's going to go after this, but I think there's a bright future for me and Blue ahead."
During the same interview, Jared addressed asking about Blue's "body count" in the game. "So, we were just starting to try and figure each other out, and I think, early on, she told me she knew that there was potential there, but she didn't know why," Jared continued. "And we were just starting to discuss certain little funny nuances, and just, hey, about relationships. 'What do you think about this? What do you think about that?' And, 'Hey, what's this? What's that?' So, I think that was just one of those questions that popped up."
She apologized to Jared Fields after his eviction
When Jared Fields was up for nomination, Blue Kim helped vote him out. Later, Blue had the opportunity to speak to Jared, as he was part of a surprise "zombie" twist that could've potentially brought him back into the game. Blue apologized profusely to Jared, as she knew their relationship would likely change after his eviction.
"I'll give you your time," Blue told Jared. "I'll give you your space, whatever you need." Ultimately, when Blue apologized to Jared for his eviction, he believed her.
Jared and Blue seemed to repair their relationship after his eviction, as evidenced by what he explained during his post-show interview. Will they take their showmance into the real world? Only time will tell.
Big Brother Season 25 airs on Tuesdays, Thursdays, and Sundays on CBS.
For more on the entertainment world and exclusive interviews, subscribe to Showbiz Cheat Sheet's YouTube channel.