'Big Brother': Derrick Levasseur Thinks 'Matrix Is Real' Because No One Voted Xander to Win 'Survivor'
'Big Brother' champ Derrick Levasseur thought Xander Hastings earned some votes to win 'Survivor 41'.
Big Brother champ Derrick Levasseur is also an avid watcher of Survivor and frequently shares his opinions about the season on Twitter. Following the season 41 finale, he admitted he thought the "matrix" had a "glitch" because no one voted for Xander Hastings to win the competition. Fifth-place finisher Ricard Foyé responded to which Derrick claimed he stood "corrected."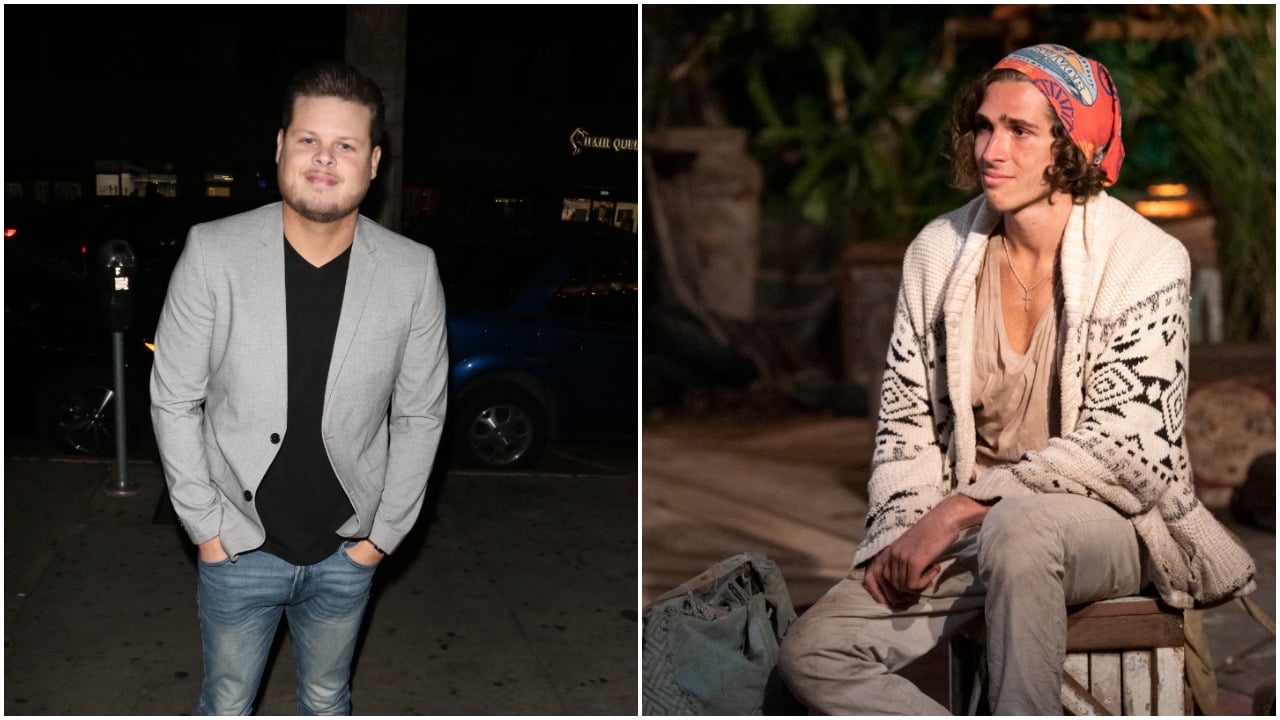 'Big Brother' champ Derrick Levasseur thought Xander Hastings should've received a vote to win 'Survivor'
Following 26 days, former Yase tribemate Xander Hastings won his way to the end of the competition, where he guaranteed himself a spot to face the jury in the Final Tribal Council.
Although he made it through the season as one of the biggest targets, the jury perceived Erika Casupanan as playing the better social game and awarded her the win. While Big Brother 16 winner Derrick Levasseur seemingly didn't have any qualms with Erika winning, he disagreed with Xander not receiving any votes.
In a tweet posted after the finale, he listed the Survivor player's resume, noting the 21-year-old won two immunity challenges, the first to find an idol, memorably tricked Liana Wallace into burning her advantage, and "dismantled the majority alliance from the bottom."
Because his list of moves didn't earn a vote from the jury, Derrick claimed, "the matrix is real, and we just had a glitch."
Derrick 'corrected' himself after Ricard Foyé responded to him
A day later, fifth-place finisher and one of the most notable contestants of the season, Ricard Foyé quote tweeted Derrick's tweet, pointing out why he disagreed.
The popular player listed Erika's moves, noting that she also won two immunity challenges and located the last advantage that helped cement her in the final four. Additionally, he pointed out that she came up with splitting the votes between Shan Smith and Liana, creating a tie, and credited her with breaking up the dominant alliance.
Because she ended up winning, Ricard noted he thought the "matrix is real and in good order." Derrick quickly responded to the tweet, admitting he stood "corrected" following the near-finalist's explanation. "I gave Ricard props all season as the best player, but it looks like Erika was," he wrote.
After pointing out that he thought Ricard received a "better edit," Derrick admitted he thought "the best player won." The Big Brother champ closed with, "all is right with the Matrix."
Xander finished 'Survivor 41' in third place
During his early days at Yase, Xander stood out as the biggest physical threat. After finding an immunity idol that cost him his vote until the other two tribes located their advantages, he had to trust another tribemate, Evvie Jagoda.
Although they had the opportunity to blindside him, she wanted to continue working with him, and they avoided Tribal Council until the merge. When Liana began working closely with Shan, he, Evvie, and other Yase tribemate Tiffany Seely stuck together and pulled off a fake idol play to protect their numbers.
Realizing they had no other choice, the group split up, and Xander managed to outlast everyone by playing under-the-radar and manipulating cracks in other alliances. He also won two clutch immunity challenges to guarantee his spot in the Final Tribal Council.
However, the jury perceived him as lacking social awareness and awarded Erika the win in a 7-1-0 vote. Runner-up Deshawn Radden received a vote from close friend Danny McCray. Due to his relentless gameplay, many viewers, including Derrick, thought Xander earned more votes. Survivor 42 airs on CBS in Spring 2022.