'Big Brother': Julie Chen Moonves Reveals Who She Wants to Replace Her as Host
Julie Chen Moonves wants to host 'Big Brother' as long as she can. But there is one person she hopes will take over the position one day.
Big Brother has changed in different ways to keep the game interesting. But one thing that has stayed the same is that Julie Chen Moonves hosts every year. But will she ever retire? She answered that and who she wants to replace her as host.
Julie Chen Moonves has always hosted 'Big Brother'
Big Brother started back in 2000. Moonves was the host and has stuck with it. Fans lovingly started to call her Chenbot for her robotic delivery. Moonves talked about having to improve at hosting.
"Season 1, I was terrible," she told Entertainment Weekly. "Let's just say what everyone knows: I was the Chenbot. I deserved that name because I was robotic." 
She continued, "I came from a news background, and I was asked to do this show and I thought, 'Okay, I'm going to be really straight, with no personality, because my original dream was one day to be a correspondent on 60 Minutes. And I was told if I do this reality show, I probably am shutting and sealing that door shut from ever going through it. I'm going to prove them wrong.'"
Moonves said it took her a few years to find a balance between showing her personality and knowing the stars of the show are the houseguests.
Julie Chen Moonves reveals who she wants to replace her on 'Big Brother'
It looks like the host will never get tired of her job. She talked about wanting to host as long as possible with Us Weekly.
"I cannot picture Big Brother without me hosting it," she said. "I mean, I've been there since the beginning. I feel like it's my child, you know. It'd be giving up my child. No, and I've said this before, but Bob Barker hosted The Price is Right for 55 years. But that show did go on without him."
She continued, "I mean, at some point, I hope it only goes on without me if I'm six feet under, and I'm not hoping for that. Or pass it on to my son, I've told them. That would be funny."
Fans used to be worried Julie Chen Moonves would no longer host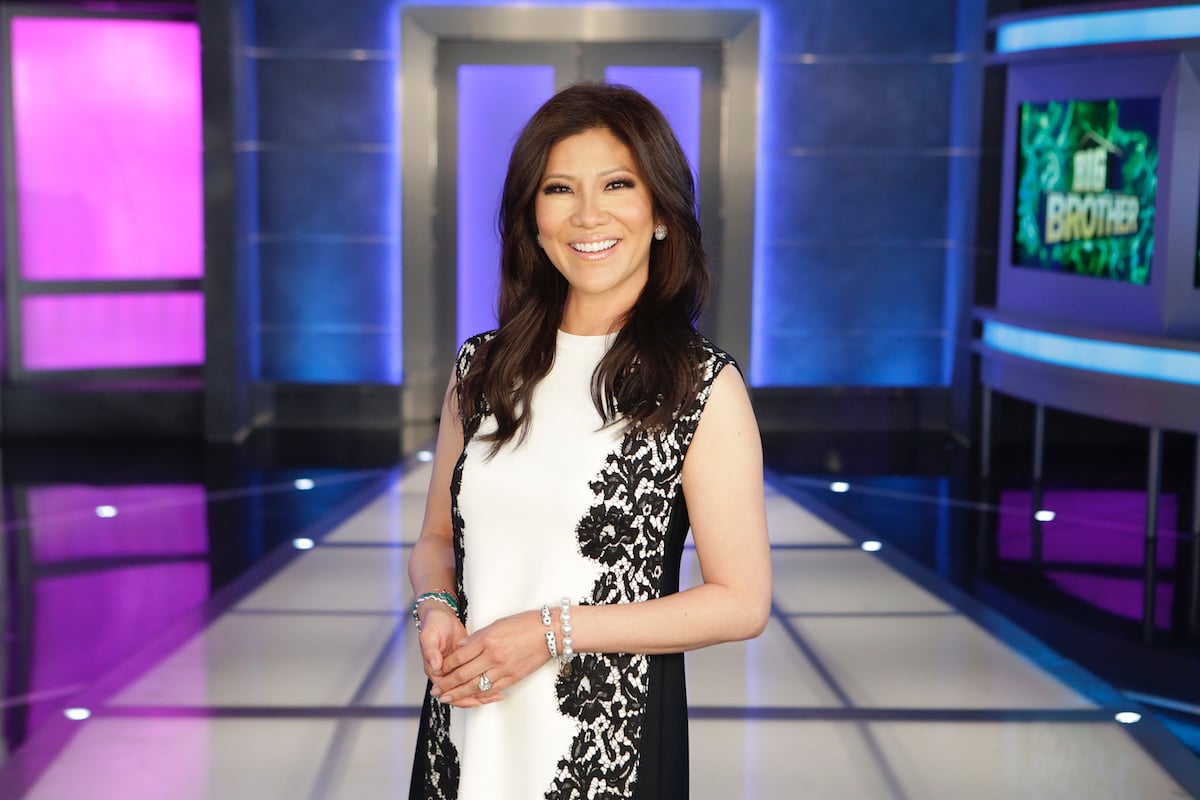 There were a few times fans wondered if Moonves would be moving on from the show. Her husband, Les Moonves, resigned from being the CEO of CBS after sexual misconduct allegations in 2018.
The Big Brother host then started to refer to herself as "Julie Chen Moonves" instead of "Julie Chen" on the reality show. She then left her position as a co-host on The Talk. But Moonves continued to host the reality show since then, and it looks like nothing will change for some time if she has it her way.