'Big': Tom Hanks' Co-Star Addressed Its Most Controversial Moment
Tom Hanks' place among cinema's greatest movie stars was secure a long time ago. The actor rose to prominence in the 1980s, jumping from TV's Bosom Buddies to hit comedies like Splash and Bachelor Party. But it was 1988's Big that gave audiences their first taste of the kind of range Hanks could bring to the big screen. Even so, the movie isn't without its controversies, including one particular moment that Hanks' co-star needed to address directly.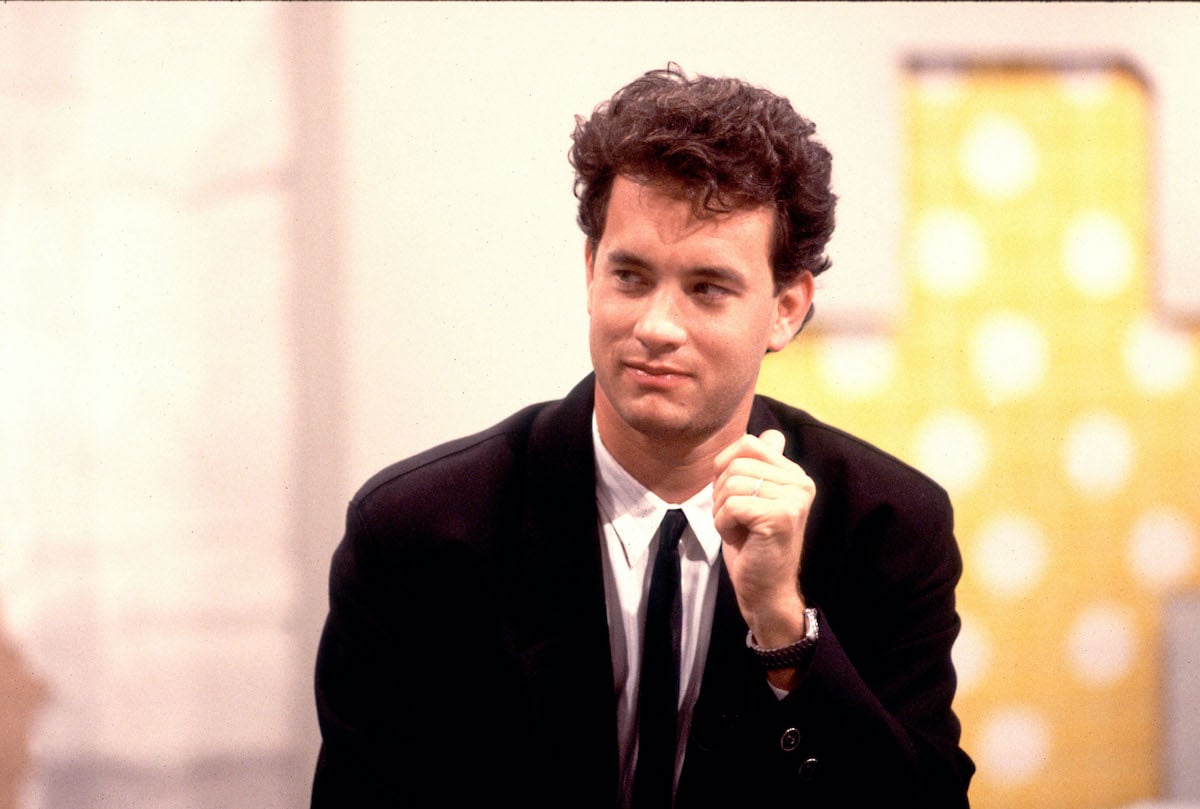 'Big' starring Tom Hanks almost never happened
The film tells the story of a young Josh Baskin (David Moscow) who makes a wish to be "big." And indeed director Penny Marshall's movie is as much about Josh's coming of age as it is a fish-out-of-water comedy. There's a delicate balance present in Big that doesn't feel like it should work. Yet, thanks to Hanks' charms, it works, which makes the movie Big could have been even more mystifying.
Before Hanks signed on, Marshall was in talks with none other than Robert De Niro to star. Certainly, De Niro — while an incredibly gifted actor — lacks the same inherent likeability Hanks has. One has to imagine Big would have been very different with the Goodfellas star in the lead. With Hanks, the film manages to smooth over most of its more problematic obstacles, with one egregious exception.
RELATED: Why Tom Hanks Movies Never Work as TV Shows
The nature of Tom Hanks' character leads to a problematic scene in 'Big'
In a 2013 interview with the New York Post, Elizabeth Perkins — who plays Susan Lawrence opposite Hanks — spoke up about the most controversial plot point in Big. Namely, she addressed the implication that Hanks' Josh and Susan shared an intimate night together, a notion that becomes disturbing given Josh's magical circumstances.
"To put these people in bed and actually have them have sex, where do you draw the line?" Perkins told the Post. "She can't have sex with a 13-year-old. And yet, the next morning when you see him, you get the impression [from his happy expression] that they slept together, or that he has been sexually fulfilled somehow. But it's that very, very fine line of, the audience always knows he's a 13-year-old, but the [other characters] do not."
Certainly, Marshall staged that scene in an ambiguous way on purpose. And the discussion surrounding how it plays now is a testament to the strength of Hanks' performance. The actor and Marshall went to great lengths to capture the essence of a young boy in the then-thirty-something star of Big.
RELATED: Tom Hanks Almost Didn't Work with This Actor Because of His Looks
Tom Hanks' career moved well past the central controversy of 'Big'
Big turned out to be a major turning point for Hanks' career. The film showcased his ability to layer some dramatic heft into his largely comedic screen persona. And he earned his first Academy Award nomination for his transformation into a kid. Just a few years later, Hanks would officially prove his dramatic chops.
In the mid-1990s, the actor won back-to-back trophies for Best Actor at the Academy Awards for his work in Philadelphia and Forrest Gump. Of course, ever since then, Hanks has become one of Hollywood's most beloved stars. He went on to earn Oscar nods for Saving Private Ryan, Cast Away, and A Beautiful Day in the Neighborhood.