'Bill and Ted 4': Will Keanu Reeves and Alex Winter Reunite Wyld Stallyns for Another Excellent Adventure?
Fans of the Bill and Ted movies probably assumed they'd the last of the titular time-travelers. After all, the second movie hit theaters nearly 30 years ago. Yet, Bill and Ted Face the Music rounded out the trilogy in a satisfying way. Now fans are wondering if stars Keanu Reeves and Alex Winter will get the band back together one more time.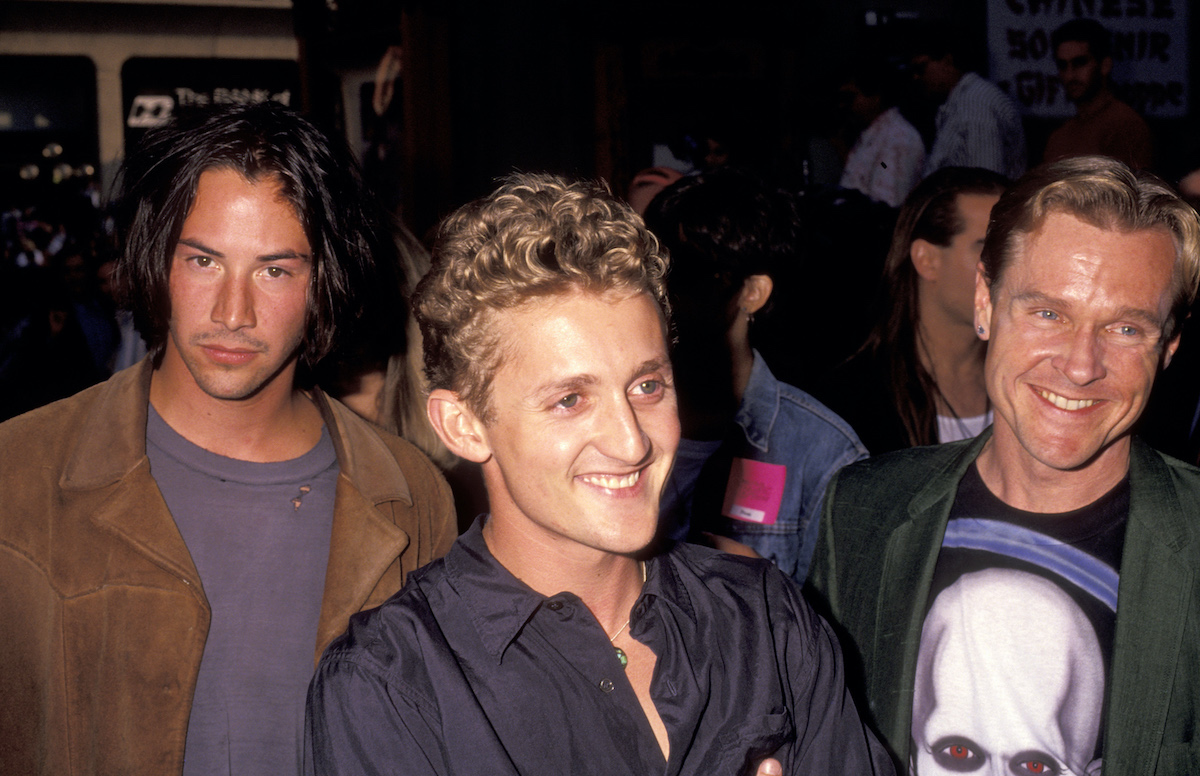 'Bill and Ted Face the Music' is the long-awaited third chapter
Bill and Ted Face the Music took a long time to arrive. But the movie still does an admirable job building on the first two. Picking up in real time, the movie depicts the titular duo as middle-aged dads still struggling to unite the world.
When Bill and Ted Face the Music opens, space-time is already unraveling. And it falls to the Wyld Stallyns to write the song that can restore the fabric of reality. As far as what's at stakes, there's not much higher a fourth film could take it beyond that. But will the creative team try anyway?
1 of the series' writers revealed whether a fourth one is coming
Citing unnamed sources, We Got This Covered claimed Reeves and Winter already signed on for Bill and Ted 4. But Ed Solomon — who wrote all three movies with Chris Matheson — quickly took to Twitter to debunk that report. And he did so in a characteristically humorous fashion. 
"This article reminds me of a dream I had 2 nights ago that for some reason I'd enrolled in 5 classes at NYU & had no idea what they were but it was now finals week. I'm excited to see A & K on the set of what I'm just hearing about for the 1st time now," Solomon tweeted. He even further clarified in a follow-up tweet, confirming the fourth movie is not happening.
Should Keanu Reeves and Alex Winter make another movie?
Some fans might be disappointed another movie isn't in the works. But considering the risky move of making a third movie paid off, perhaps the franchise should end here. After all, Bill and Ted Face the Music resolved the lingering question of the duo's world-saving destiny.
If anything, a spin-off project starring Samara Weaving and Brigette Lundy-Paine as Bill and Ted's daughter makes more sense. Still, even that movie would likely feel like a diluted version of what came before. Fans finally got a solid trilogy-closer in 2020 with the perfect ending to the series.