'BIP': Dean Unglert Named His Biggest Relationship Deal Breakers — and Caelynn Miller-Keyes Might've Been Guilty of 1
Dean Unglert and Caelynn Miller-Keyes have been going strong since meeting on Bachelor in Paradise over a year ago. While their relationship had a rocky start, they're now living together and sharing their lives as a couple via Instagram. And Unglert also gets candid about his relationship on his podcast, Help! I Suck at Dating.
Recently, Unglert revealed his biggest relationship deal breakers. And it looks like Miller-Keyes may have been guilty of one of them at the beginning of their relationship.
Caelynn Miller-Keyes says Dean Unglert has changed her for the better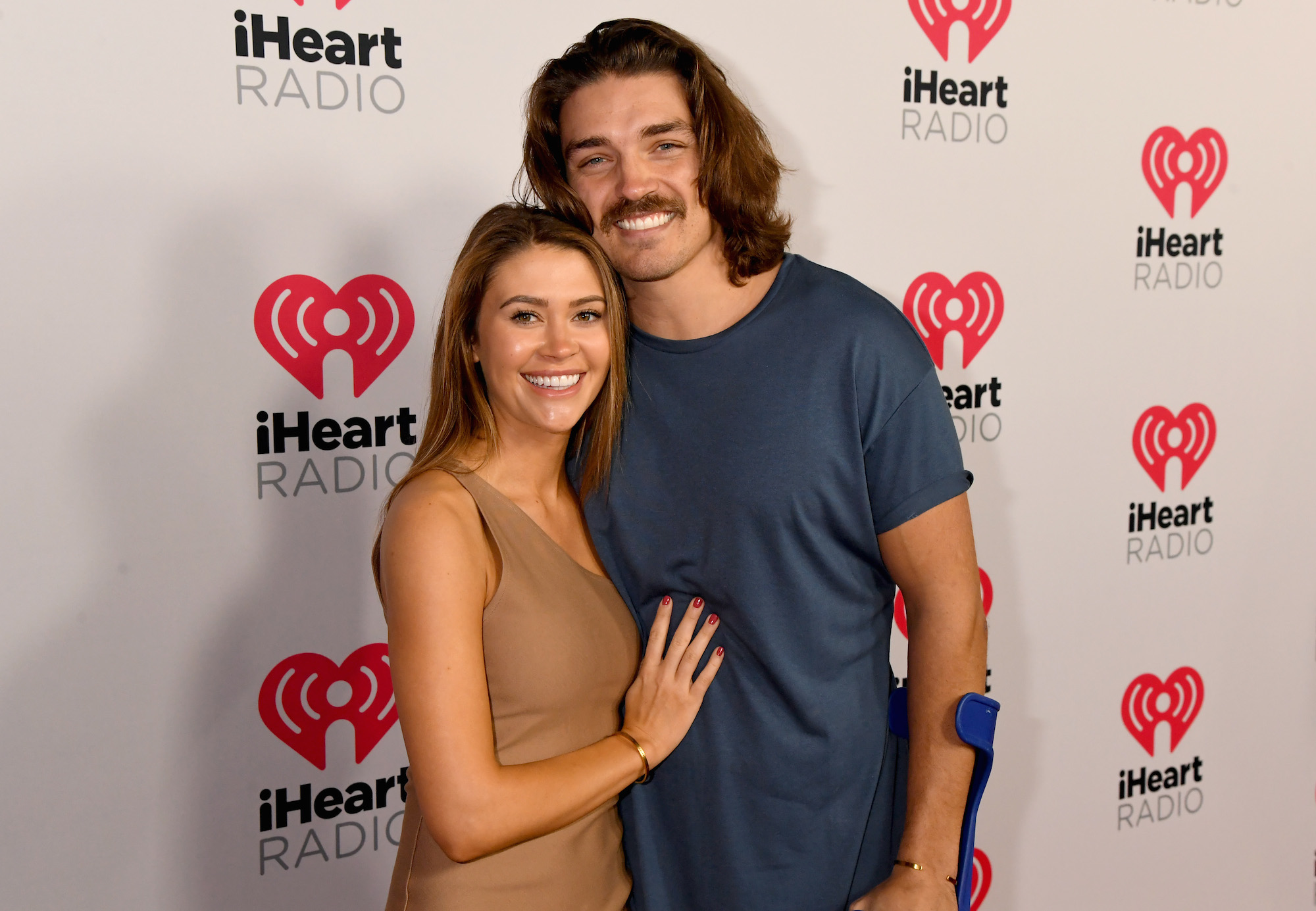 Those who follow The Bachelor shows never would've guessed that Miller-Keyes and Unglert would make a great pair. Miller-Keyes has a background in pageantry, and she didn't seem like the adventurous type. On the contrary, Unglert was living out of his van prior to coming on to BIP.
It seems the beauty queen the nomad ended up making the perfect pairing. Miller-Keyes has gotten in touch with her inner adventurer by hiking, rock climbing, and camping in the U.S. and beyond. And she even seems to enjoy the van life, though she most likely much prefers her cozy apartment in Los Angeles.
Miller-Keyes has also commented on all the ways Unglert has changed her for the better. "He's really helped me embrace like being natural and embracing the quirks about myself," she explained in a YouTube video. "He's made me so much more chill and mellow, more loving, calm, patient."
Dean Unglert named a few of his relationship deal breakers
Miller-Keyes likely has some relationship deal breakers, but it seems Unglert doesn't check those boxes. As for Unglert, he and Jared Haibon went over some deal breakers on their podcast. And Unglert answered the question in regards to his own.
"Pointy fingernails," Unglert first commented. Then, past Bachelor contestant, Sydney Lotuaco, chimed in and asked, "Too much makeup?"
"That's a good one, yeah," Unglert confirmed.
It seems Unglert's biggest deal breaker is "no sense of humor," though. "Especially for me, because I'm a sarcastic jerk all the time," Unglert added. "But whenever I say anything, I'm never serious about it, but I say it in a way that makes it seem like I'm serious. And if you don't have a sense of humor, it's hard to get along with me."
It seems bad hygiene isn't a deal breaker for Unglert or Miller-Keyes, though. Unglert mentioned he doesn't shower too often and he hates sprays and deodorant. But he did add that when he's with his girlfriend, he tends to shower more often. "Well, listen, if I'm with Caelynn, obviously I'll improve my hygiene a little bit," Unglert added.
Unglert took Miller-Keyes on vacation for not wearing makeup
Miller-Keyes certainly has a sense of humor, but at one point, she did seem to wear more makeup than she does now. And we can't forget that Unglert told Miller-Keyes that if she didn't wear makeup to the BIP reunion, he'd take her on a special vacation.
"Dean told me if I didn't wear makeup to the reunion he'd take me to the Maldives," Miller-Keyes explained to Access. "I wear like a little bit of concealer, blush. I felt very vulnerable but he challenges me in that way, too."
She then added that as a pageant girl, this was a way different pace than usual, as she typically would cover her face in makeup. "Lashes, everything, liner, and now it's like I can just be [myself]," she said. "It's just made me accept myself."
It sounds like Miller-Keyes doesn't miss her days of heavy makeup. We're glad they've been able to work around Unglert's alleged lack of showering, too!
Check out Showbiz Cheat Sheet on Facebook!