'BIP': Fans Are Dragging Caelynn Miller-Keyes and Dean Unglert for Their Luxury Flight They Just Took to the Maldives
While Bachelor in Paradise didn't happen in 2020 due to the coronavirus (COVID-19) pandemic, fans are still keeping up with Caelynn Miller-Keyes and Dean Unglert. The happy couple loves to travel, and they recently posted about a trip they took to the Maldives. Unfortunately, it didn't go over well with many of their fans. Here's what everyone's talking about.
Caelynn Miller-Keyes planned a trip to the Maldives with Dean Unglert months ago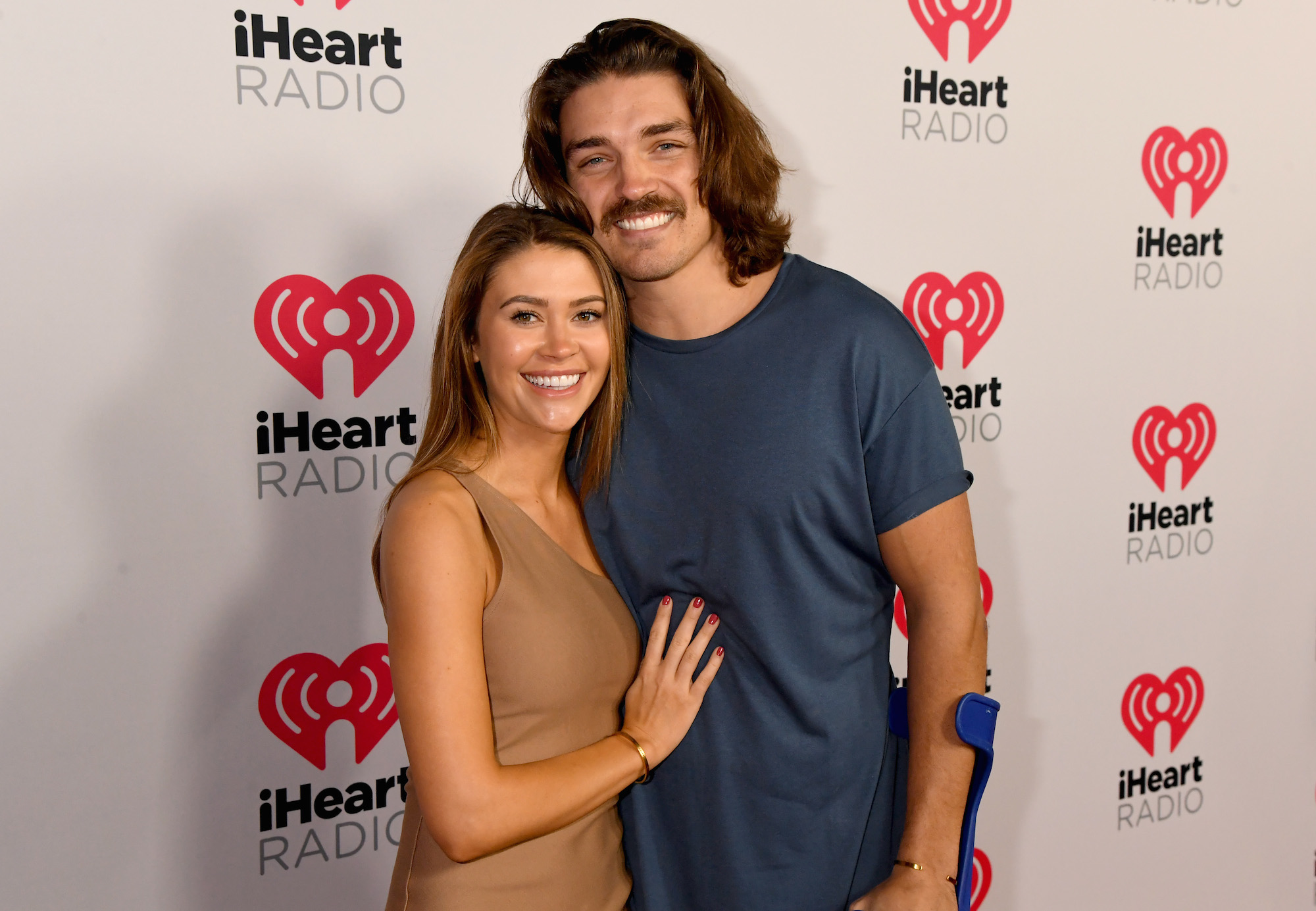 Miller-Keyes wasn't much of a traveler prior to meeting Unglert. But it seems Unglert's changed her ways. Now, the couple often posts photos of their adventures hiking, rock climbing, and living out of Unglert's van.
It seems Miller-Keyes had a specific destination in mind when she started dating Unglert — and that was the Maldives. Unglert promised to take Miller-Keyes on a vacation to the South Asian island nation if she didn't wear makeup to the Bachelor in Paradise reunion. While this was tough for Miller-Keyes to come to terms with given her background in pageantry and love for fashion, she reluctantly agreed.
"Dean told me if I didn't wear makeup to the reunion he'd take me to the Maldives," Miller-Keyes explained to Access. "I wear like a little bit of concealer, blush. I felt very vulnerable but he challenges me in that way, too. … As a girl who did pageants for so long I thought I needed everything. Lashes, everything, liner, and now it's like I can just be [myself]. It's just made me accept myself."
Miller-Keyes and Unglert posted all about their recent flight there
It looks like even a pandemic can't stop Miller-Keyes and Unglert from taking flight. The two finally made their way to the Maldives and stayed at the Soneva Fushi private resort. And, of course, they both posted about their journey to Instagram.
Miller-Keyes posted a few photos of herself sitting in her seats while on the airplane on Oct. 4. "Our 16-hour flight flew by with @qatarairways!" she captioned her post. And now we have one more flight until we get to my dream destination. Qatar Airways helped us feel very safe while flying. Every person on our flight was tested for COVID within the past 72 hours and we will be tested again once we land!" 
Unglert posted a small video clip to his Instagram showing his and Miller-Keyes' excellent experience aboard Qatar Airways. "This was my first time on an airplane since February and I'll admit, I was skeptical when we were considering taking this trip," he captioned the post. "Seeing how thorough @qatarairways is, requiring a negative COVID test, requiring a face mask AND face shield to board, amenity kits, and ensuring all surfaces are sanitized to the best of their ability, made me feel way more comfortable."
Fans are dragging them for flying during a pandemic
While Miller-Keyes and Unglert are enjoying their stay, their fans think their trip seems totally unattainable to the average person.
"What an awesome space and seats!" one fan commented on Miller-Keyes' post. "Too bad regular passengers can't fly like that!"
"Who travels during a pandemic?!" another questioned.
"How tone deaf do you have to be to take a sponsored leisure trip during a global pandemic?" yet another follower asked. "Hundreds of thousands of people have died, but sure, take your unnecessary cross continental trip. Honestly disappointed."
While Miller-Keyes and Unglert typically respond to their fans, they haven't said much in response to the backlash. Either way, we're hoping they continue to travel safely!
Check out Showbiz Cheat Sheet on Facebook!