'Black Mirror' Season 6 Confirmed: Everything We Know So Far
Black Mirror hasn't released a new season on Netflix since the summer of 2019. But considering the world became an actual real-life season of the dark sci-fi anthology series just a few months later, the lack of new episodes these past three years has almost gone unnoticed.
Now, season number six is finally in development and more episodes are confirmed to be on the way. Here's everything we know so far about Black Mirror Season 6.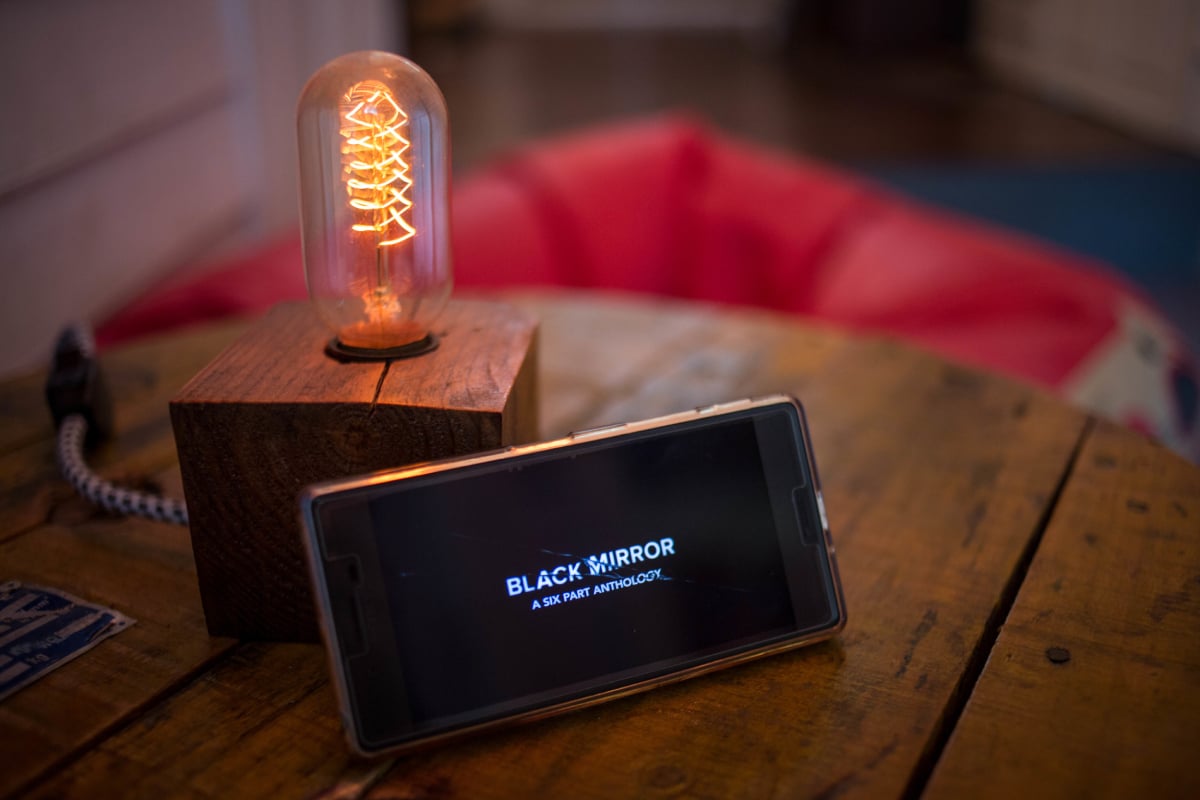 Can the world handle another season of 'Black Mirror'?
Black Mirror was on the BBC for its first two seasons before becoming one of Netflix's earliest hits when it moved to the streamer ahead of season 3. Created by Charlie Brooker, Black Mirror took inspiration from Rod Serling's Twilight Zone with its dystopian tales of fast advancing technology and the dangerous realities of new inventions.
The show is so culturally relevant that it has actually predicted the future. The series warned against cancel culture in the episode "Hated in the Nation," showed the consequences of recording every part of your day in "The Entire History of You," and suggested that social media addiction can cause serious mental health problems in "Nosedive."
Brooker admitted in the summer of 2020 that future seasons were in doubt because of what the world has been through in recent years.
"At the moment, I don't know what stomach there would be for stories about societies falling apart, so I'm not working away on one of those," Brooker said, per Rolling Stone. "I'm sort of keen to revisit my comic skill set, so I've been writing scripts aimed at making myself laugh."
Everything we know so far about season 6
Casting has reportedly begun for Black Mirror Season 6, which will be longer than the last. Season 5 featured just three episodes — Striking Vipers starring Anthony Mackie and Yahya Abdul-Matteen II, Smithereens starring Andrew Scott and Topher Grace, and Rachel, Jack and Ashley Too, with Miley Cyrus. There was also the choose-your-own-adventure film Black Mirror: Bandersnatch.
During the upcoming season, Brooker and his creative partner Annabel Jones will continue to expand the scope of the series and adopt "a more cinematic approach" to the episodes. Each one will be at least an hour long and get the film treatment, similar to season 5.
Brooker wasn't sure the world could handle more black comedy and creepy sci-fi stories just a couple of years ago, but now fans can expect more of that in Black Mirror Season 6.
'Black Mirror' won't return until 2023, at least
Even though the new season is in development, that doesn't mean fans will get new episodes right away. Black Mirror Season 6 will likely hit Netflix sometime in 2023, but the wait could be even longer than that.
Considering they are just in the casting phase — and each episode is being treated like a movie — production of season 6 will take months, if not an entire year or more.
In the meantime, fans can catch up with the first five seasons of Black Mirror on Netflix.
RELATED: Netflix's 'Black Mirror': A New Fake Ad for Season 6 Just Said What Everyone Has Been Thinking