'Black Panther: Wakanda Forever': Dominique Thorne's Ironheart Set to Debut
Black Panther: Wakanda Forever is one of the most highly anticipated sequels in the Marvel Cinematic Universe. And fans just got one more reason to be excited about the upcoming film.
As announced on Walt Disney Company's Investor Day in 2020, Dominique Thorne will play Riri Williams, also known as Ironheart, on a new MCU show, Ironheart, on Disney+. But now, fans have learned that she will make her MCU debut in the Black Panther sequel.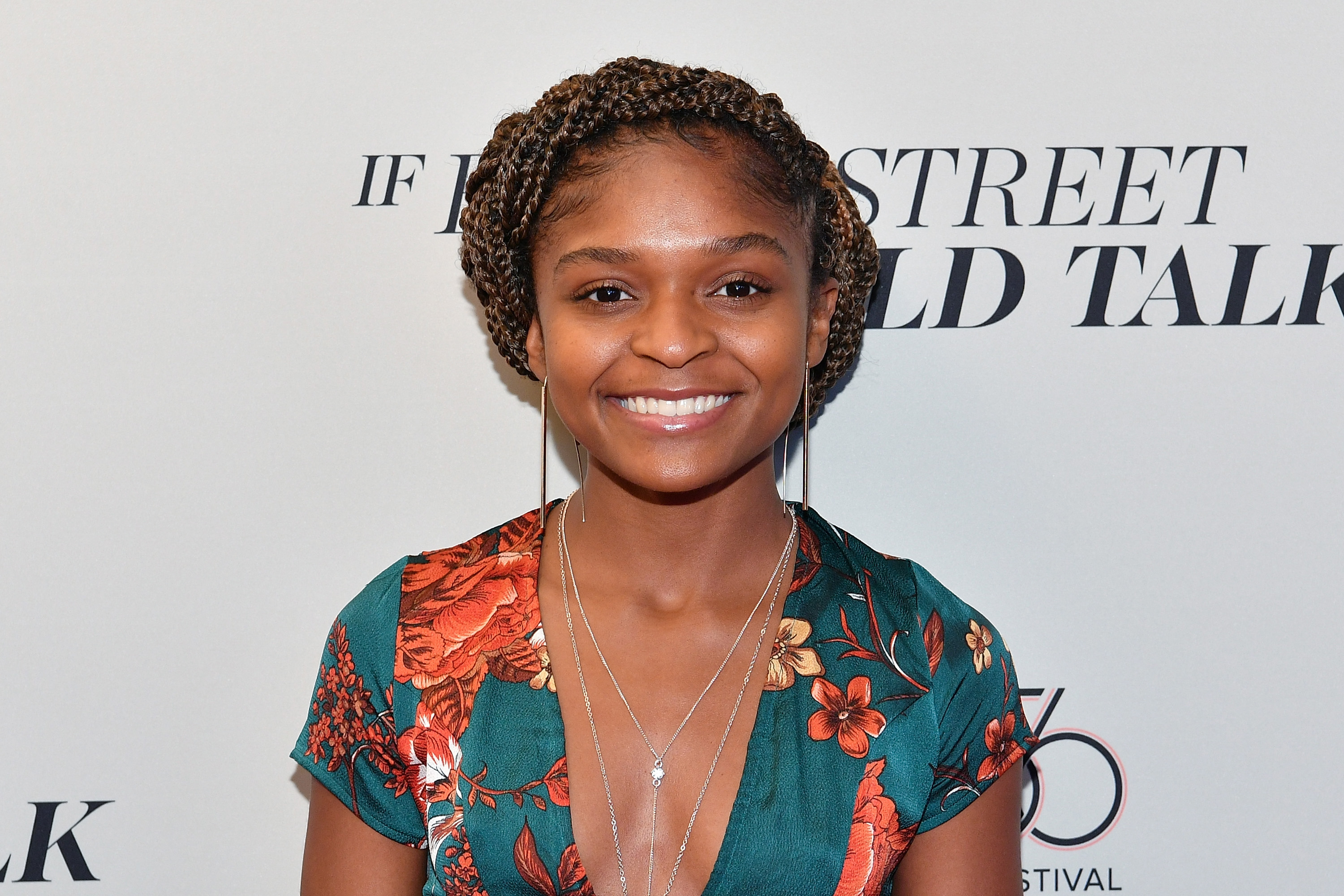 Who is Riri Williams?
In the Marvel comics, Riri Williams is a certified genius who, at the young age of 15, gets accepted into MIT on a scholarship. As an engineering student, she creates a suit of armor that could rival Iron Man's.
Using the suit, Williams prevents two prison inmates from escaping. Tony Stark hears about her heroics and gives her his blessing to be a new armored superhero.
And just like most Marvel heroes, Williams has a tragic backstory. Her father died when she was young, forcing her to move in with her mother and aunt before being accepted into MIT.
Ironheart first appeared in Invincible Iron Man #7 in 2016, and Brian Michael Bendis and Mike Deodato created her character.
Fans will see Thorne in 'Black Panther: Wakanda Forever' before 'Ironheart' premieres
As mentioned before, Marvel had previously announced that Thorne would star as Riri Williams in a Disney+ show called Ironheart. Not much is known about the series other than the fact that it will star Thorne and consist of 6 episodes. But Ironheart will not be the first place fans will witness her character in action.
According to ComicBook.com, Kevin Feige said in an interview, "We're shooting Black Panther: Wakanda Forever, right now, and the character of Riri Williams, you will meet in Black Panther 2 first. She started shooting, I think, this week before her Ironheart series."
Well, that's interesting news.
In most cases, new characters in the MCU get their own origin stories before they are thrust into a huge project. Some exceptions include T'Challa, Peter Parker, and Natasha Romanoff, though. So it's not like Williams is not among elite company. But what will her role be in Black Panther: Wakanda Forever?
How will Ironheart be incorporated into 'Black Panther: Wakanda Forever'?
It's unknown as of this moment the capacity of Williams' role in Black Panther: Wakanda Forever. So, as always, that means that we can only speculate what Ironheart is doing in Wakanda. That will be hard to do since Marvel remains pretty tight-lipped regarding the details of Black Panther: Wakanda Forever.
First of all, we have to wonder how Iron Man will factor into Williams' story, given that he's dead. But he does play a major role in her journey into becoming Ironheart in the comics. So, maybe in Black Panther: Wakanda Forever, Shuri will show Williams a recording of Tony, kind of like the one he did at the end of Avengers: Endgame? Perhaps the Wakandans notice Williams' genius and recruit her to help them fight whatever battle they are taking part in.
For now, though, fans can only wonder how big of a role Thorne will play in the highly anticipated MCU film.
Black Panther: Wakanda Forever is coming to theaters on July 8, 2022. Ironheart will air on Disney+ at a later date.
RELATED: Will 'Armor Wars' and 'Ironheart' Be Connected Stories?