'Black Widow' Uncovers the Heartbreaking Truth of Scarlett Johansson's MCU Hero
With movie theaters fully back in business, the 2021 summer movie season is in full swing. Following the box office success of F9, Black Widow is the next blockbuster up. And the film promises to give Marvel fans some new insight — and a bit of closure — with regard to Scarlett Johansson's title Avenger. In fact, Black Widow provides context that puts Natasha Romanoff's entire Marvel Cinematic Universe journey in a whole new light.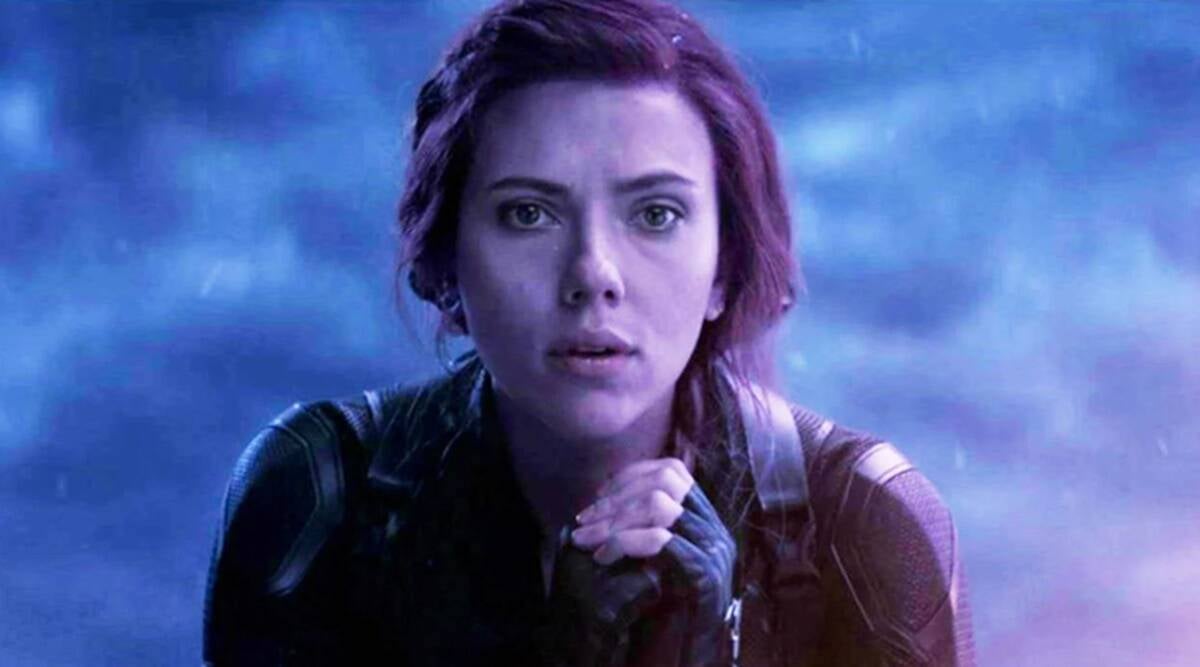 'Black Widow' kicks off the big-screen side of Phase 4
Avengers: Endgame and Spider-Man: Far From Home tied up the MCU's "Infinity Saga" in 2019. After that, Black Widow was slated to kickstart Phase 4 less than a year later. However, the coronavirus (COVID-19) pandemic meant the MCU movie never made its May 2020 release date. Instead, Marvel continually pushed it until the worst of the public health crisis passed. And Johansson's solo movie finally releases on July 9, 2021.
Of course, Black Widow has been a long time coming. Johansson made her first appearance as Natasha Romanoff — a Russian assassin turned S.H.I.E.L.D. agent — in 2010's Iron Man 2. Yet, despite years of rumors about a solo film, Johansson's shot at the spotlight ironically didn't come until after her character's death. Natasha sacrifices herself so that Hawkeye (Jeremy Renner) can claim the Soul Stone in Avengers: Endgame.
RELATED: Scarlett Johansson's Black Widow Had a Strong Connection to Every Original Avenger, Except One
Scarlett Johansson really wanted to focus on this aspect
When Natasha leaps to her doom on Vormir, she does so by her own choice. She save half of all life in the universe but also the family she found with the Avengers. It's this aspect of her character's story Johansson wanted to focus on. And in a new interview with On the Red Carpet, Marvel Studios head Kevin Feige elaborated on Johansson's involvement in shaping Black Widow.
"Scarlett had an amazing suggestion for a filmmaker named Cate Shortland who thankfully agreed, came on, [and] directed this movie for us … [Black Widow] is at once remarkably thrilling like a Marvel movie but very gritty in ways that Marvel movies aren't always and extremely emotional.

And that's really what Scarlett wanted to bring was this sense of family, which Natasha Romanoff is always looking for. She looked for it at S.H.I.E.L.D. She looked for it with the Avengers. And we sort of learn in this movie why that is and what her original family unit was. And it was relatively dysfunctional, which also leads to humor."
At first glance, it might seem strange to learn so much about such a beloved MCU character after the fact. But then again, Natasha has always been defined by her mysterious past. So perhaps it's only fitting that fans only find out more about her personal life after she's gone.
RELATED: 'Black Widow': Scarlett Johansson Once Revealed the 1 Marvel Movie that Informed Her Spinoff (and It's Not in the MCU)
Have fans really seen the last of Natasha Romanoff?
By all accounts, Black Widow will, in fact, be Johansson's final entry in the MCU. The movie even sets up Florence Pugh's Yelena Belova as her replacement as the next Black Widow. So whenever the Avengers do re-assemble, Earth's Mightiest Heroes will not go without a Russian assassin in their line-up.
Johansson seems ready to move on from Marvel movies too. The actor has headlined several major movies over the years and even received two Oscar nominations in 2020. Perhaps she'll make a cameo or two over the years if Marvel asks. But her time as a major player in the MCU appears to have officially reached its end.