'Blue's Clues': A New Movie Is in the Works Starring Steve Burns, Joshua Dela Cruz, and Donovan Patton
The name Steve Burns might not immediately be familiar to many people, but for all those fans who spent countless hours watching Blue's Clues when they were children, he is a personality impossible to forget. Burns rose to fame on the popular Nick Jr. series, spending years on the children's TV show before moving on to other pursuits. Since then, Donovan Patton took over as Joe in Blues Clues, and Joshua Dela Cruz is currently starring as Josh in the reboot Blues Clues & You! Now, a brand new Blues Clues movie is in the works starring all three actors. Keep reading to learn more.
Burns was the subject of a recent viral video
Burns made waves when he stepped back into character as "Steve" for a Sept. 7, 2021 video that was shared by Nick Jr.'s social media pages in honor of the 25th anniversary of the show. In the video, Steve explained to his Blue's Clues viewers that, although his departure was abrupt, he's never forgotten his friends and that he's "proud" of them and the time that they had together. 
The video went viral, with thousands of fans of the show expressing their love and appreciation for Burns and the show that had helped to shape their childhoods. "Was not expecting to open Twitter and hear some of the stuff I've needed to hear for years now from Steve from Blue's Clues but here I am and I'm crying," one fan on Twitter wrote.
With Burns now firmly back in the spotlight, fans can surely expect to hear more from the beloved host in the months to come — and the good news is they won't have to wait too much longer to watch him reprise his role as Steve from Blues Clues.
A new 'Blue's Clues' movie will star Steve Burns, Donovan Patton, and Joshua Dela Cruz
There aren't a ton of details about the new Blues Clues movie that's in the works. However, what we do know is the plot will follow Josh and Blue as they travel to New York City to audition for a Broadway musical, according to AP News. What's more is that both Steve and Joe will appear in the movie, according to IMDb.
It looks like fans will have to stay tuned for a release date and official title for the new Blue's Clues movie, which is currently in post-production. But given the hype and nostalgia triggered by the viral Steve video, the movie will likely be even more highly anticipated by fans.
What is Steve Burns' net worth?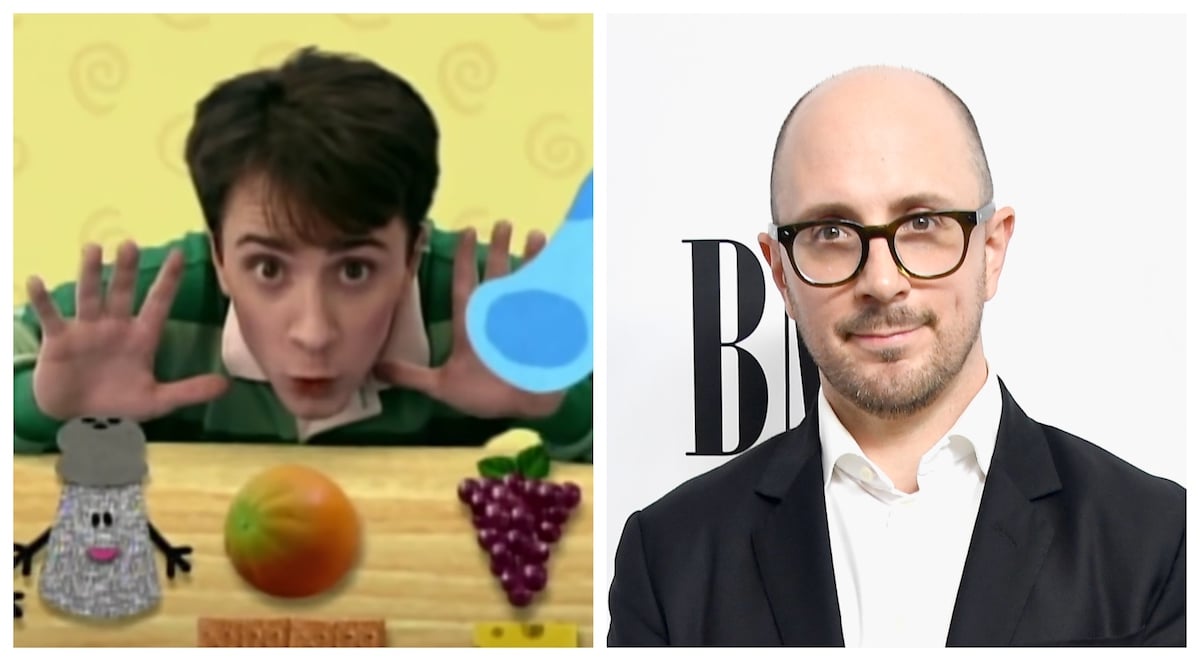 Although it might seem that his occupation isn't one that would bring great wealth, Burns is actually very successful and has a rather surprising net worth. Burns has remained busy, releasing his debut album in 2003 and working consistently as a voice actor, primarily for television commercials. His multiple projects have kept him not only busy but made him very wealthy as well, with International Business Times reporting his net worth at being around $10 million.