'Bly Manor' Star Kate Siegel Has Been in a Few Must-Watch Horror Movies
Kate Siegel has been an integral cast member in The Haunting anthology. Appearing in both seasons of the Netflix original dramatic horror — Hill House and Bly Manor— Siegel plays characters who draw viewers into her web.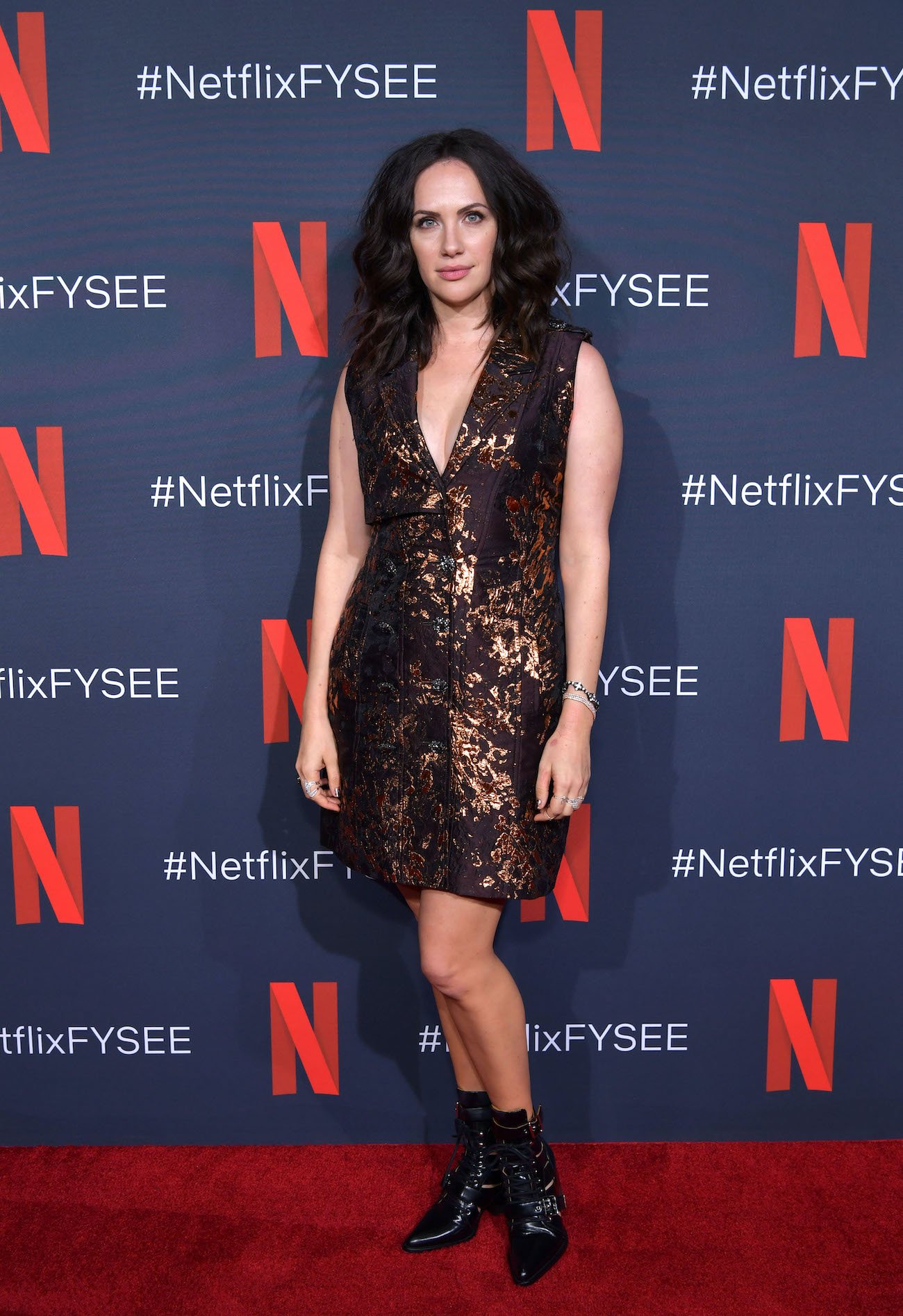 Both of her characters boasted an intoxicating pull — an undeniable intrigue. Siegel feels so at home in the horror genre. Thus, it should come as no surprise that Hill House and Bly Manor do not represent Siegel's entire horror portfolio. The actor has appeared in a handful of horror movies that are worth a watch. 
1. 'Hush' 2016
Mike Flanagan — the man behind Hill House and Bly Manor — worked with Kate Siegel back in 2016, directing her in Hush. The movie follows a deaf writer (Siegel) who retreats into the woods to live a solitary life. She yearns to focus on her creations, dismissing the other aspects of a more social existence that can occupy the mind. 
Yet, she must fight for her life — relying on her other senses — when a masked killer appears in her window. The movie keeps viewers in a state of concern. It's a slasher film with a unique premise — one that allows for the invader to get eerily close to the protagonist — in a manner that (if she could hear) would be unrealistic. The film premiered to critical and audience adulation, as it took the home invasion thriller to never-before-seen heights. 
2. 'Oculus' 2013 
Just like Ryan Murphy has his go-to actors — Sarah Paulson, Evan Peters, Jessica Lange — so does Mike Flanagan, as he was also the man behind this 2013 thriller. Flanagan co-wrote, edited, and directed the movie. 
The movie follows a woman who tries to exonerate her brother, who was convicted of murder, by proving a supernatural force that lurks in a mirror committed the crime. Kate Siegel plays the primary villain behind the mirror, and she uses the mirror to traumatize those who dare cross her path. 
3. 'Gerald's Game' 2017 
Though Kate Siegel was not one of the primary actors in Gerald's Game, she co-starred in the film alongside fellow Hill House and Bly Manor star Carla Gugino. The Mike Flanagan film follows Stephen King's tale about a couple aiming to spice up their marriage. 
The couple heads to a remote lake house, but when the husband dies during an intimate moment, his wife (Gugino) is left handcuffed to the bed; she must fight to survive and break free. Siegel plays Gugino's mother in flashbacks to the past. Carla Gugino is at her best in this horror, showing of all she is capable of within — and outside — the suspenseful thriller genre.