Bo Burnham: How Tall is the 'Inside' Star?
Fans of Bo Burnham saw a lot of the comedian during his Netflix special Bo Burnham: Inside — both physically and emotionally. At one point, he appears fully naked.
Burnham has often made fun of his appearance in his standup and on various social media platforms. The comedian towers over his girlfriend, Hustler's director Lorene Scafaria. His height is now helping him get certain roles. So, just how tall is Bo Burnham?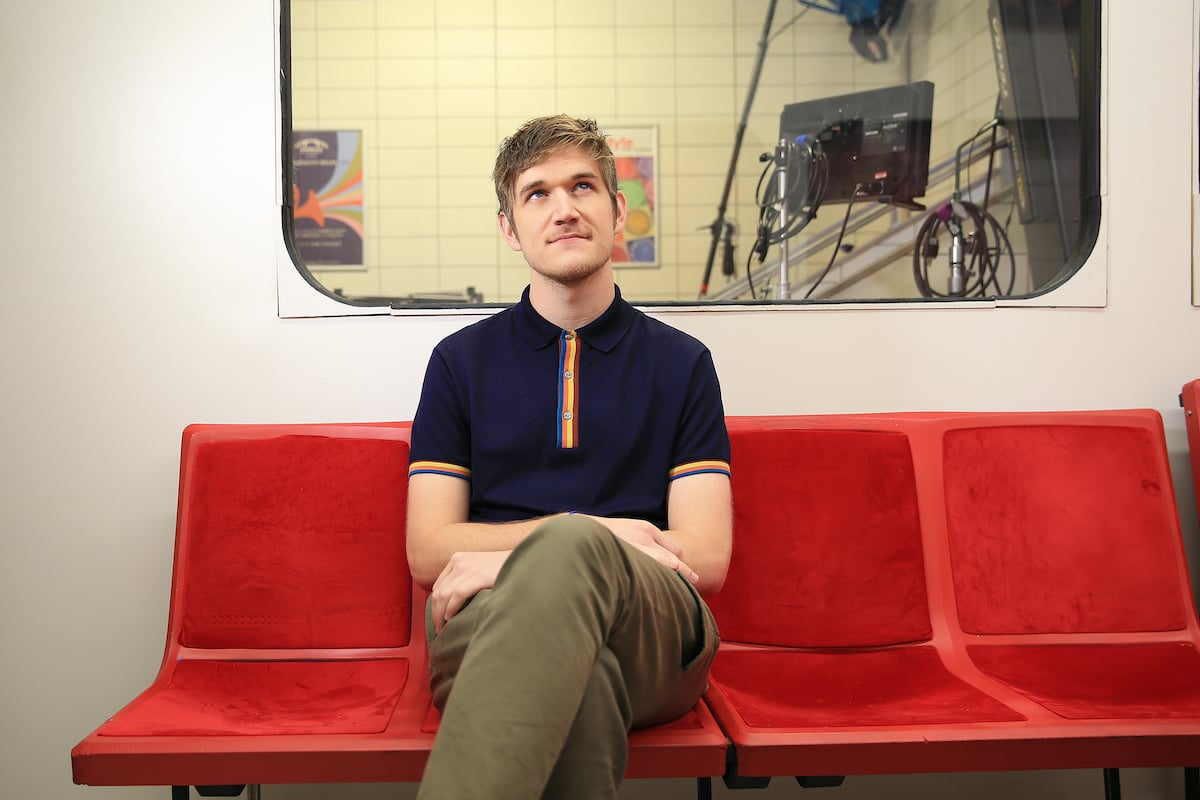 When people tell him he's tall, Bo Burnham has a comeback
In 2014, Burnham appeared on The Pete Holmes Show, where he joked about his height. "You've heard obviously, 'Oh, you're tall. Do you play basketball? I get that a lot," Burnham told Holmes, who is slightly shorter than the musical comedian.
"I finally heard the comeback. It's not mine," Burnham said. Holmes then preceded to go along with the bit ask Burnham if he played basketball.
"No. Do you play mini-golf?" Burnham replied to the audience's applause. "Were you a jokey? Were your parents short?"
Later he told another height-based joke. "Another one is they say, 'How's the weather up there?' And you say, 'It's raining,' and then spit in their face."
The 'Inside' star does not like his height
While most men would give anything to be over 6' feet, Bo Burnham is not a fan. "I'm 6'5 — 6'6 on a good day. I'd do anything to be like 6'1 or 6'2." Burnham revealed to Holmes.
"I'm just getting into sort of freakdom. Like I fly a lot, and the airplane's hugging my knees."
Burnham was also tall in his late teenage years, where he turned to theater, not sports, to express himself. "When I hit puberty in high school, I grew so quickly. I grew like six inches my sophomore year, and I had stretch marks on my spine from growing so fast."
Like most teenage boys, Burnham used the opportunity to gain attention and cred with his fellow classmates. "I was in theater, and I told my theater friends that [the stretchmarks was from] a girl who had scratched my back from sex. But they were thick and brown-like bear claws. We were theater kids, so we didn't know the difference."
Bo Burnham will play NBA legend Larry Bird
Burnham's height is not only giving him comedy material but job opportunities. HBO announced in March 2021 that the stand-up comedian would play Boston Celtics player Larry Bird in an upcoming TV series. The show will look into one of basketball's most revered dynasties, the 80s lakers. It is based on Jeff Pearlman's 2014 book Showtime: Magic, Kareem, Riley, and the Los Angeles Lakers Dynasty of the 1980s.
One of Bird's advantages on the basketball court was his 6'9 stature. He and Magic Johnson's (ironically also 6'9) friendship and rivalry put the country's attention back on basketball.
Burnham is only four inches shorter than the NBA legend. The two not only have their height in common. Bird played for the Boston Celtics his entire career. Burnham grew up in Massachusetts.
RELATED: What is Bo Burnham's Net Worth?