'Bo Burnham: Inside': Ranking the Netflix Special's Top 5 Songs Before the Emmy Awards
In May 2021, Bo Burnham released his Netflix comedy special Bo Burnham: Inside. Created entirely in quarantine, the album was both funny and heartbreaking as it dissected and captured the reality of living through the coronavirus (COVID-19) pandemic. 
Burnham wrote 20 songs for the special, ranging in topics from Instagram, making comedy during an unstable time, and the perils of a capitalistic system. For his efforts, the comedian is currently nominated for six Emmy awards. Before the ceremony on Sept. 19, let's break down some of the best songs from Bo Burnham: Inside.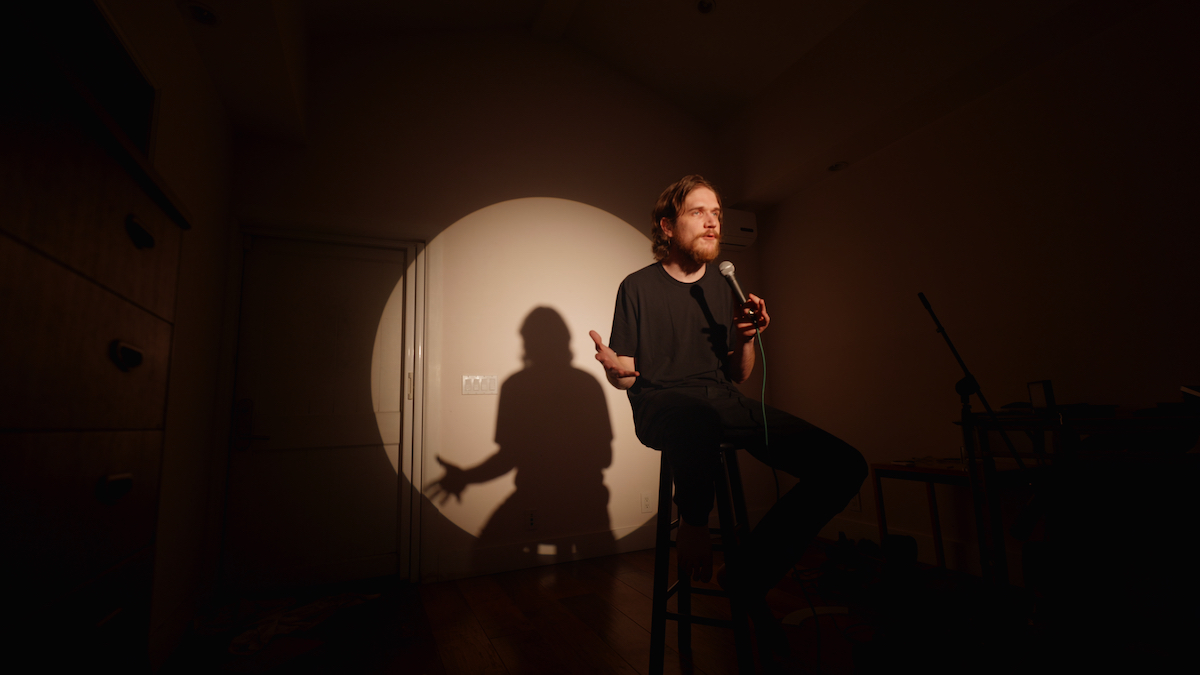 Honorable Mentions: "How the World Works" and "Bezos 1"
If there was any doubt Bo Burnham took societal issues to task, these two songs are the proof. "How the World Works" is both Sesame Street teaching song and cautionary tale that addresses the social issues many of us were questioning in the pandemic.
Both "Bezos 1" and "Bezos 2" are brilliant pop jams with catchy melodies. This cathartic critique of the CEO of Amazon is a brilliant surprise, filled with the chaos and anxiety one may have toward someone who spent billions to go to space for 10 minutes.
5. "Problematic"
This '80s inspired underrated gem examines the sympathetic consequences of politically correct culture. Burham has entered a period where he is seriously re-evaluating his past actions and content throughout his 14-year career.
What makes this jam tick, however, is Burnham's rhyming abilities and perfect harmonies. The bridge at the end combines both with the line, "And I've been totally awful, My closet is chock-full of stuff that is vaguely s—ty. All of it was perfectly lawful, just not very thoughtful at all and just really s—ty." Partnered with how Burnham layers voices and sounds, it's a song you blast and sadly relate with.
4. "All Eyes On Me"
'All Eyes on Me' is both an ode to our own current destruction and modern pop songs. Once again, Burnham lays down the harmonies creating a sense of security as his lyrics describe depression.
By the time we get to the line "We're going to go where everybody knows," the audience is already lulled into a safe numbnes.sIt's a soothing surrender that many people with mental illness know all too well.
3. "That Funny Feeling"
One of the more depressing numbers from Bo Burnham: Inside, "That Funny Feeling" is a melancholy mixture of cleverness, relatability, and hard truths. As the comedian lists aspects of our current disparaging reality over an acoustic guitar, it's hard not to self-reflect on our own coronavirus quarantine experiences. It's no wonder that sad-folk heavyweight Pheobe Bridgers covered this song at a Largo show in Aug. 2021.
The genius of this piece is its simplicity and wordplay. It's hard not to smile through the tears when Burnham rhymes "carpool karaoke" with "Steve Aoki."
2. "Welcome to the Internet"
Burnham catches the addictiveness and chaos of the internet and puts it in a creepily haunting carnival theme. As the comedian bombards you with the WIDE range of activities the internet has to offer, you can't help up laugh at the truth of what he's saying.
When he gets to the bridge, however, he forces you to stop and contemplate how technology has not only affected our world but our individual states of mind. No easy feat.
1. "Goodbye"
If your favorite song is not on this list, chances are a few bars of it is covered in "Goodbye." Here Bo Burnham shows his genius musically in this '90s inspired rock ballad. The comedian weaves together the philosophical and musical themes of the special for a final spin. What we get is a relatable closing number that serves as a cathartic ending you can sing along to.
RELATED: How Bo Burnham Could Make Emmy History With 'Inside'