Bo Burnham Isn't Stopping With 6 Emmy Nominations for 'Inside' — He Wants a Grammy Too!
In his 14-year comedy career, Bo Burnham's music composition skills have evolved. From catchy raps to electronic harmonies, his newest Netflix special, Bo Burnham: Inside, raises the bar not only comedically but musically. 
His work has subsequently paid off.
The 30-year-old is now nominated for six Emmy awards. However, Burnham might not stop there. The album for Inside has ranked on multiple music charts since its release in early June. As a result, music experts are starting to ask, "Could Bo Burnham win a Grammy?"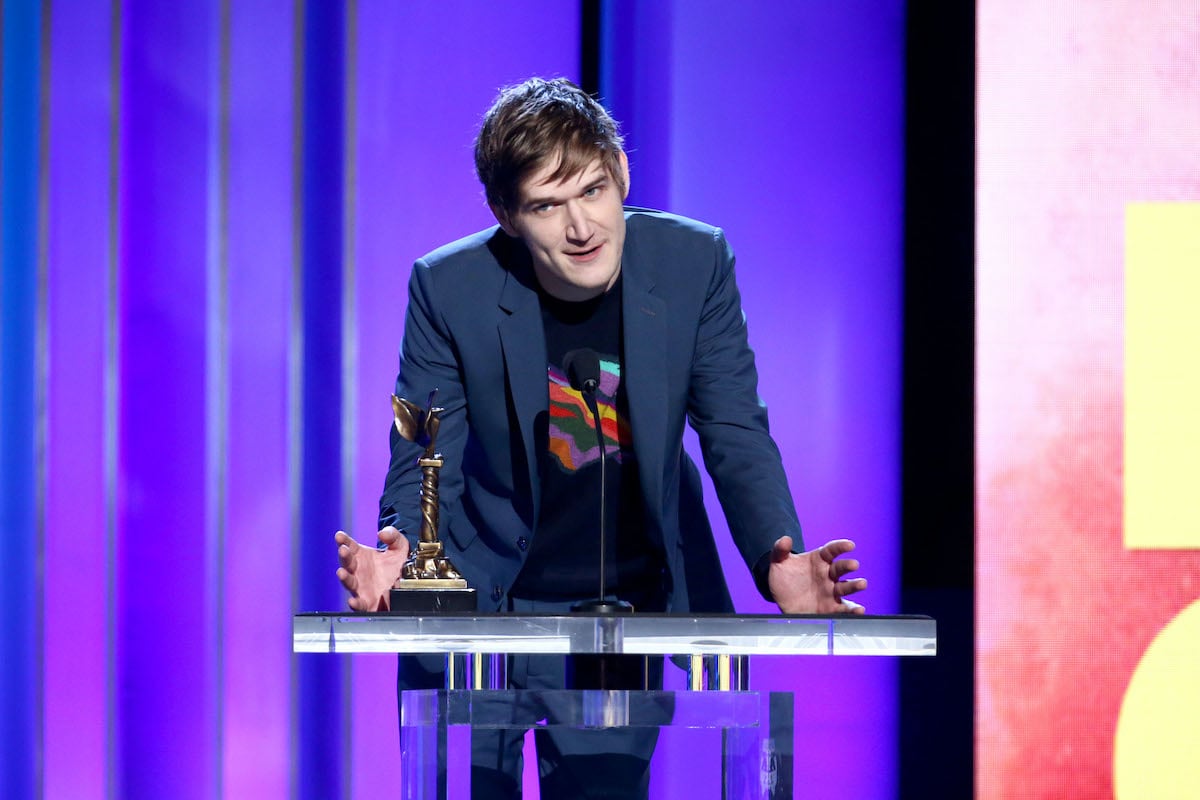 'Inside' is nominated for music categories at the Emmys
Burnham's Netflix special Bo Burnham: Inside is a musical journey through our toughest realities from race to social media to climate and mental health. Because he covers such a wide range of topics, Burnham's songs each have a different feel to them. "That Funny Feeling" is an acoustic Phoebe Bridgers-style folk song, while "All Eyes On Me" feels like a woke hip-hop anthem about mental illness. 
This musical variety has paid off for Burnham at the Emmys. In addition to four other nominations for various production roles, the comedian is also nominated for Outstanding Original Music and Lyrics for his song "Comedy" and Outstanding Music Supervision.
Bo Burnham's streaming numbers are high
Burnham's latest comedy album might have the popularity to make the major awards at the Grammys. According to Billboard, Inside has spent over five weeks in the top 10 of their Top 200 list. The album made it as high as No.7 since it was released on June 10. It is currently at position No. 15. 
The album also premiered in the No.1 slot on the iTunes chart, beating out Olivia Rodrigo's SOUR and the In The Heights soundtrack. It has since moved down to No.15, like its Billboard counterpart. 
Over on Spotify, Burnham has an average of 9 million monthly users. The most-streamed song on Inside was "Bezos 1" with 45 million hits.
'Inside' is also critically acclaimed
Grammy voters love a critically acclaimed album. The album's corresponding comedy special has been well received. Inside currently has a score of 98/100 on Metacritic and a 93% rating on Rotten Tomatoes. 
Rachel Syme of The New Yorker said, "Inside is a virtuosic one-man musical extravaganza." Roger Ebert's Nick Allen pointed out that  "like [Burnham's] pop songs, which always throw in a surprising chord change or a sharp variation on melody, he plays with forms and genres as if mixing colors.  It's often that if you're not laughing, you're still impressed, if not inspired."
This genre switching has done well with Grammy nominees in the past like Taylor Swift, Linda Ronstadt, Jack White, and Beyoncé. However, comedians vying for the main Grammy Awards haven't always done well in recent years.
'Bo Burnham: Inside' could be eligible for major awards at the Grammys
There are specific comedy categories at the Grammys that run in separate contention to the main pop music awards. Burnham could very well be nominated for Best Comedy Album at the 64th Annual Grammy Awards. However, because he is a musical comedian, he has a chance to win bigger awards like Album or Record of the Year or Best New Artist. 
Only five comedians have been nominated for Best New Artist at the Grammys in its history. The last one to be nominated for the category was Robin Williams in 1979. Similarly to Burnham, his career at the time was taking off. His album Reality…What a Concept, which reached No. 10 on the Billboard 200, and his sitcom Mork & Mindy had started its second season. 
Four of those nominations occurred in the '60s: Bob Newhart, Dick Gregory, Vaughn Meader, and Allan Sherman. In 1960 and 1962, Newhart and Meader each respectively won the coveted Album of the Year award.
We'll find out if Bo Burnham's name gets added to that list when the Grammy nominations are announced later this year.