Bo Burnham's Girlfriend Directed 'Hustlers'
With his recent six Emmy nominations for his special Bo Burnham: Inside, we could be seeing a lot more of Bo Burnham at red carpet events. If we do see him at the Emmys, chances are he will be accompanied by acclaimed filmmaker and longtime girlfriend Lorene Scafaria.
The comedian and the director have been together for close to a decade. While Burnham has been making comedy specials and movies like Eighth Grade, Scafaria's career has been just as prosperous.
She is known for writing and directing the 2019 hit Hustlers, episodes of New Girl, and movies like The Meddler and Seeking a Friend for the End of the World. Scafaria has worked with the likes of Rose Byrne, Susan Sarandon, Keira Knightly, Steve Carell, Jennifer Lopez, and Meryl Streep. Overall they are quite an impressive pair.
Let's learn a bit more about Burnham and Scafaria as a couple.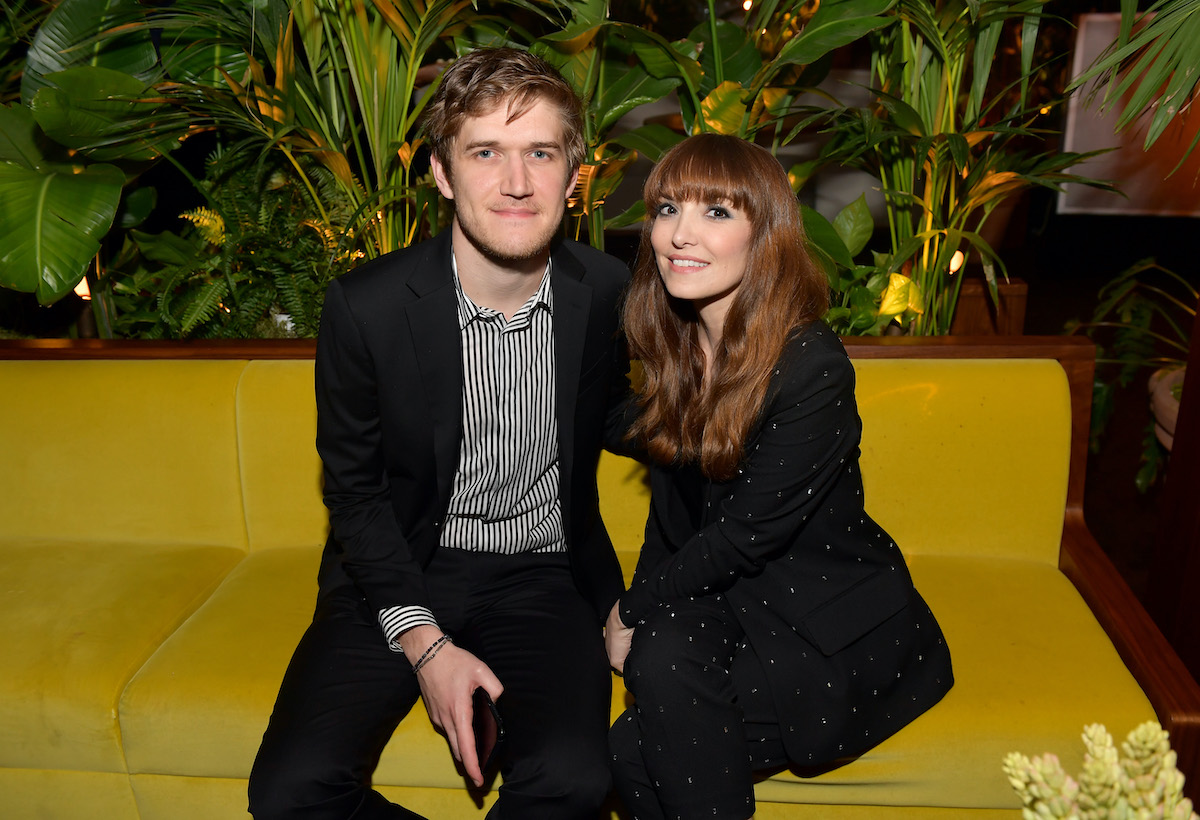 Burnham and Scafaria live a relatively private life
"I know very little about anything, but what I do know is that if you can live your life without an audience, you should do it," Burnham says in his Netflix special Make Happy. He has definitely managed to keep his relationship with Scarfia fairly private until recently.
Both he and Scafaria did not confirm they were dating publicly until Burnham started promoting his directorial debut, Eighth Grade. The couple had been together for over half a decade at that point.
The couple lives together in LA. In fact, Scafaria owns half the guest house featured in Burnham's special Inside. They are also dog-parents to a Scottish Terrier/Chihuahua mix named Bruce. Both the dog and Scafaria can be seen from a distance at the end of Make Happy.
Lorene Scafaria dated Adam Brody
Scarfaria and Burnham started dating back in 2013. However, he was not the first person in show business she has been linked to.
Scafaria dated Ashton Kutcher in 2012, right after he ended his marriage to Demi Moore. According to People, the former couple was first seen on vacation together in Italy. They didn't last very long as Burnham entered the picture soon after.
Before that, Scarfia dated Adam Brody for two years. The O.C. actor even appeared in Seeking a Friend For The End of the World, which she wrote and directed. Brody and Burnham would later appear together in the same film, last year's Promising Young Woman.
At a Sundance panel for the film Promising Young Woman, Collider asked Burnham if there was a specific cast member that audiences would be surprised by. "Adam Brody's pretty special. He opens the movie like only he can. We have a history," Burnham said before laughing. 
Bo Burnham is proud of 'Hustlers'
Like most movie buffs, Burnham believes Scafaria was robbed during the 2019/2020 awards season. Though Hustlers was critically praised, it was not nominated for any major awards that year.
Ever the supportive boyfriend, Burnham expressed how proud he was of Scafaria and the film. In an Instagram post released around the Hustlers premiere, the comedian commended the obstacles and sexism Scafaria had to overcome to get the movie made.
"I have had a front-row seat to the making of this movie, having lived with the genius who made it as she struggled to convince people that this was a movie worth making — and furthermore, that she should direct it," Burnham stated in the caption.
"Many told her no, that though she wrote the script, and had directed two beautiful films prior to this, that she was not the right fit to direct it. Those people now sell cream cheese for a living or something, I assume," he joked before reiterating his pride and love of her. "This movie is brilliant and warm and funny and sexy just like the woman who made it. I love this movie and I love her."
Bo Burnham credits Lorene Scafaria on his creative endeavors.
Though the couple is normally quiet about their relationship, Burnham has thanked Scafaria on a number of his projects. He dedicated Inside to her, writing "for lor, for everything" in the end credits. He also thanks her at the end of Make Happy.
Even though Burnham had been active in the industry for years, he was intimidated by the film community when he began working on Eighth Grade. He acknowledged Scafaria and her guidance when he won the 2019 Independent Spirit Award for Best First Screenplay.
"To my girlfriend, Lorene Scafaria, who's here… she's a writer/director, and I was inspired to do this by watching her work, so thank you," he said.
RELATED: Jennifer Lopez Finally Breaks Silence on 'Hustlers' Oscar Snub