'Bones': Why Emily Deschanel's Pregnancy While Filming Was So Controversial
Bones is a TV show that earned major critical acclaim during its run on television. The show, which ran from 2005 through 2017, was not only a sharp look into the lives of dedicated FBI officers, but introduced characters who are considered to be some of television's all-time greatest. In particular, actor Emily Deschanel received a lot of credit for her work as a strong, self-assured forensic anthropologist who marched to the beat of her own drum.
In many ways, Deschanel shares some remarkable similarities to her Bones character, at one point drumming up considerable controversy after she announced her pregnancy while filming the series. 
Who did Emily Deschanel play on 'Bones'?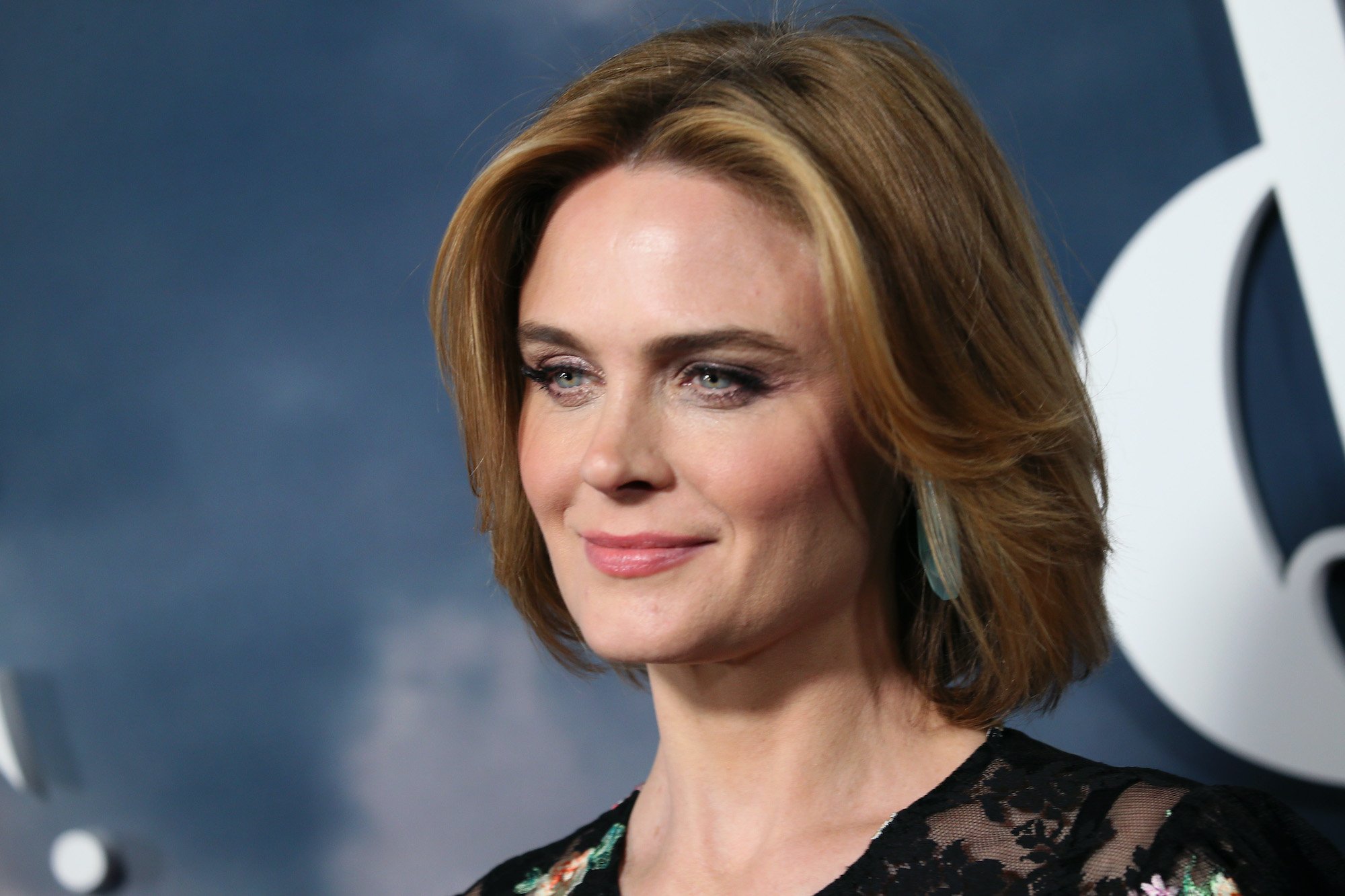 Emily Deschanel played Dr. Temperance "Bones" Brennan in Bones, a brilliant forensic anthropologist who has a taste for the darker things in life and is fiercely dedicated to her work — often at the expense of her personal life. With a high IQ and a tenuous grasp on pop culture references, Bones becomes very close to Seeley Booth, an FBI Special Agent played by David Boreanaz.
The dark comedic undertones and interplay between the two leads helped to make Bones an immediate hit, and many fans gravitated to the chemistry between Bones and Booth. After the show debuted on television in 2005, Emily Deschanel became a major television star, and fans closely followed her personal life and professional accomplishments. Her popularity caused a bit of backlash in 2011, however, when the star revealed that she was following a vegan diet during her pregnancy. 
Emily Deschanel's vegan pregnancy was very controversial
According to Screen Rant, Emily Deschanel revealed her pregnancy in early 2011 and immediately faced immense backlash and scrutiny when she admitted that she planned to follow her usual vegan diet. Some even went so far as to claim that Deschanel was only following the diet in order to control her pregnancy weight gain, slamming the actress for supposedly caring more about vanity than about her unborn baby.
Deschanel didn't remain silent throughout the whole ordeal, however, admitting that she didn't understand why her decision was so controversial — and revealing that she was working closely with a nutritionist in order to ensure that her growing baby got the nutrients that it needed. 
What did Emily Deschanel say about remaining vegan while pregnant?
In an interview with Ladies' Home Journal, Emily Deschanel praised her vegan diet, claiming that it works for her. As reported by Salon.com, Deschanel stated that "saying no to meat makes me feel stronger inside; I feel aligned with my morals and ethics. I still have to defend myself because people don't understand it. As a pregnant woman especially, people will say to me, 'You must eat meat and dairy.' You really have to tap into your self-esteem whenever people try to convince you you're making the wrong choice."
Deschanel is not the only star to follow a vegan diet while pregnant. Such performers as Alicia Silverstone have praised the benefits of veganism. Dietitians have also opened up about whether a vegan diet is safe for pregnant people, revealing that as long as the pregnant person gets adequate nutrient-dense foods, the diet can be perfectly safe. A few of Deschanel's favorite pregnancy snacks, as revealed to People Magazine, include simple staples such as nut butters, smoothies, and even pita bread with hummus and vegetables. Deschanel also avoided highly-processed foods, a practice that she tends to follow even when she isn't pregnant. Stay tuned to Showbiz Cheat Sheet for all the latest entertainment news!