Brad Pitt and Jennifer Aniston Wasn't Angelina Jolie's First Love Triangle
Brad Pitt and Angelina Jolie might be divorced now, but there was a time when they were considered to be Hollywood's hottest couple.
Jolie and Pitt got together amidst a swirl of controversy, as Pitt was newly divorced from his wife, Jennifer Aniston. Many fans believed that Pitt and Jolie's romance began when Pitt was still married to the Friends star.
However, as eyebrow-raising as that situation was, it wasn't the first time that Jolie had been involved in a high-profile love triangle. 
Angelina Jolie's earliest romances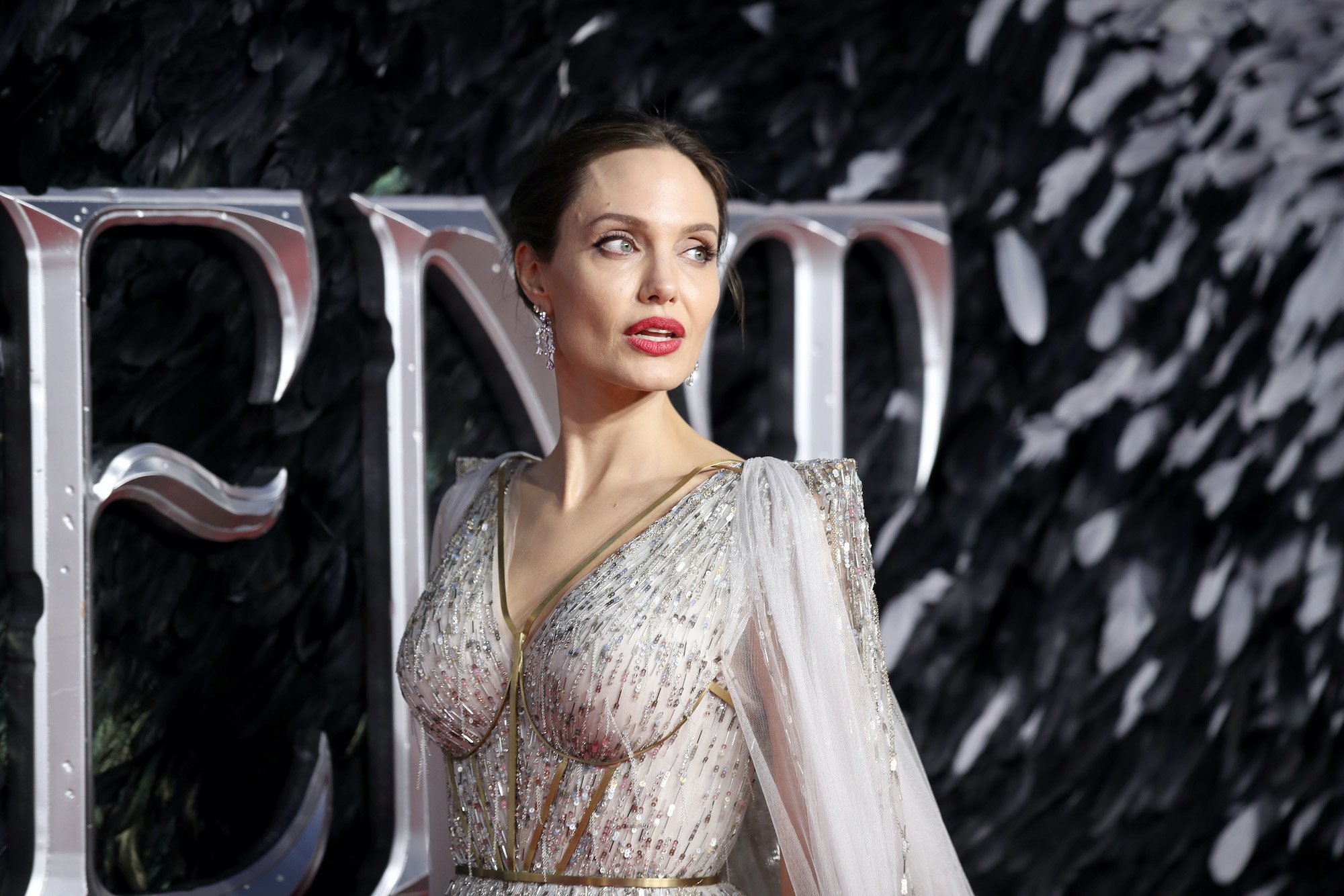 Angelina Jolie is the daughter of popular actor Jon Voight. As a child, Jolie went with her father to several film sets and joined him at various awards shows, introducing her early on to the world of Hollywood.
Jolie decided to become an actress, and by the early nineties, she had broken into the entertainment industry with roles in movies like Hackers and Mojave Moon. Around the same time, Jolie's personal life took off as well.
In 1995, Jolie began a romance with Jonny Lee Miller, whom she had worked with on Hackers. They dated for a short while before tying the knot in March 1996. Their whirlwind marriage ultimately ended in divorce in 1999.
Still, Jolie wasn't single for long — the same year that Jolie and Miller divorced, she began a relationship with another Hollywood heavyweight, who rose to fame for his independent screenplay Sling Blade. 
Angelina Jolie and Billy Bob Thornton's romance caused a stir
RELATED: Brad Pitt's $18,500 Tree Was Just 1 of Many Lavish Gifts From Angelina Jolie
When Angelina Jolie stepped out with Billy Bob Thornton, fans were shocked. Not only was Billy Bob Thornton a good deal older than Jolie, but he was in a high-profile relationship with actress Laura Dern. Some reports claimed that Jolie and Thornton started their romance on the set of their movie Pushing Tin, even though Thornton was engaged to Dern at the time.
At the time, according to Harper's Bazaar, Dern claimed that she was blindsided by the Jolie-Thornton affair: "I left our home to work on a movie, and while I was away, my boyfriend got married, and I've never heard from him again."
Jolie and Thornton tied the knot in May 2000. Their romance was hot and heavy, and they frequently stepped out on red carpets wearing lots of black leather and even vials of each other's blood. As quickly as their relationship started, things fizzled out between the pair, and in 2003, they split up.
Brad Pitt and Angelina Jolie's controversial love triangle
Two years after her divorce from Billy Bob Thornton, Angelina Jolie once again made headlines when reports surfaced that connected her to Brad Pitt, the big-time actor who was married to Jennifer Aniston.
Jolie vehemently denied cheating rumors, saying that "to be intimate with a married man, when my own father cheated on my mother, is not something I could forgive. I could not, could not look at myself in the mirror if I did that."
Still, after Pitt and Aniston announced their divorce, Jolie and Pitt got together publicly, stepping out together only a few months after Pitt announced his separation. Jolie and Pitt grew their family to include six children — three biological and three adopted. They got engaged in early 2012 and married less than two years later.
Unfortunately, marriage couldn't save their relationship, and in September 2016, Jolie filed for divorce.
These days, Jolie is single — or at least, working hard to keep any dating news well away from the spotlight. The actress has even spoken out to say that she doesn't see herself ever getting married again. Stay tuned to Showbiz Cheat Sheet for all the latest entertainment news!