Brad Pitt and Jennifer Aniston's Adorable Wedding Vows, Revealed
Brad Pitt and Jennifer Aniston shared an intense seven-year-relationship, filled with beautiful moments and complications. Like any other couple, the A-list actors had their good moments and their bad ones. Yet unfortunately, they had to call it quits after "things changed," according to Aniston. But at their million-dollar wedding ceremony, Pitt and Aniston were happy as can be. Their hilariously adorable exchange of wedding vows further proves this point. Keep reading to find out what the happy couple promised each other during their sparkling ceremony.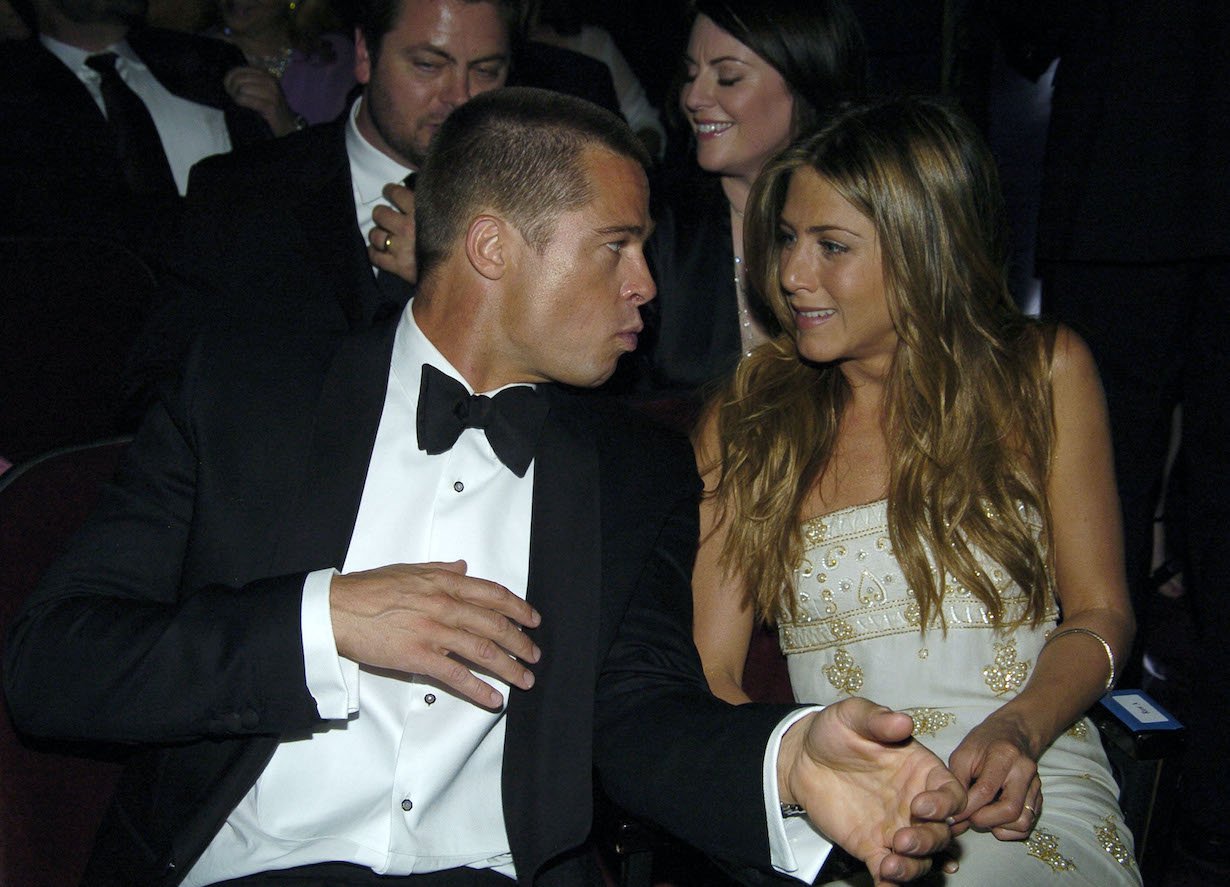 Brad Pitt and Jennifer Aniston 'had so much fun falling in love'
According to Aniston in her Vanity Fair interview from 2005, she and Pitt "had so much fun falling in love." They met back in 1994 when Pitt was still with actress Gwenyth Paltrow, who he eventually broke up with in 1997. Then in 1998, Aniston and Pitt went on their first date after their agents brought them together. Aniston described their first date as an incredibly "easy night" where their chemistry was effortless.
Jennifer Aniston and Brad Pitt's million-dollar wedding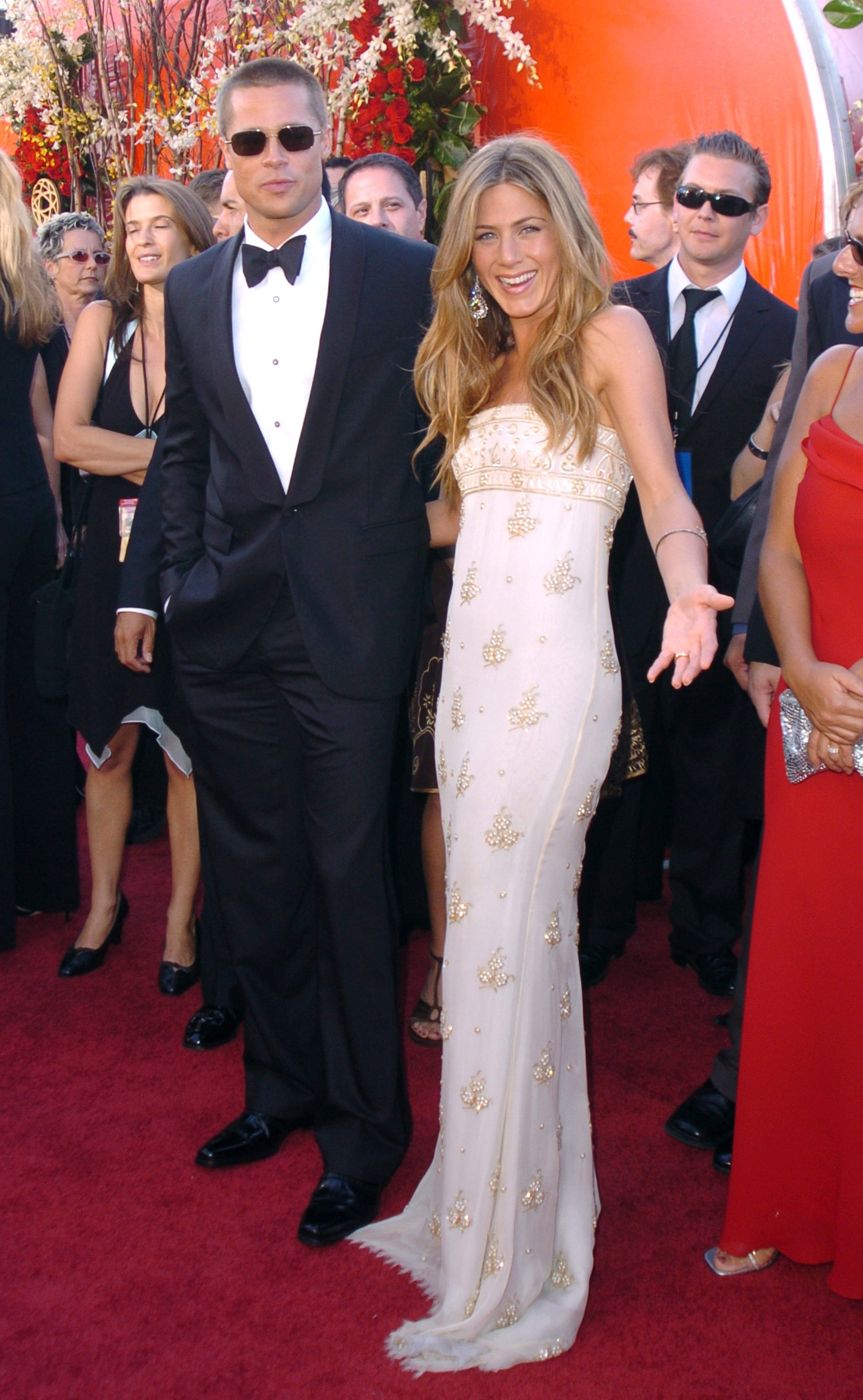 In the summer of 2000, all anyone could talk about was Pitt and Aniston's million-dollar wedding. In attendance for the special event was the entire main cast of Friends, including David Schwimmer, Lisa Kudrow, Courtney Cox, Matthew Perry, and Matt Leblanc. In the lavish Malibu venue, there were reportedly 50,000 flowers sprinkled throughout the property. Yet despite the beautiful scenery, all eyes were on Aniston in her breathtaking dress and crystal tiara.
Jennifer Aniston and Brad Pitt's wedding vows
During the wedding, Aniston and Pitt made promises to each other regarding their marriage. As it turns out, their vows are as hilarious as they are adorable. It just goes to show how much of a sense of humor these two always had with each other. So what were the promises that these two made for one another? According to Angelina: An Unauthorized Biography, Pitt promised that he'd split the thermostat with his wife. And Aniston? She promised Pitt that she'd always make him his favorite banana milkshake.
Brad Pitt and Jennifer Aniston's marriage pact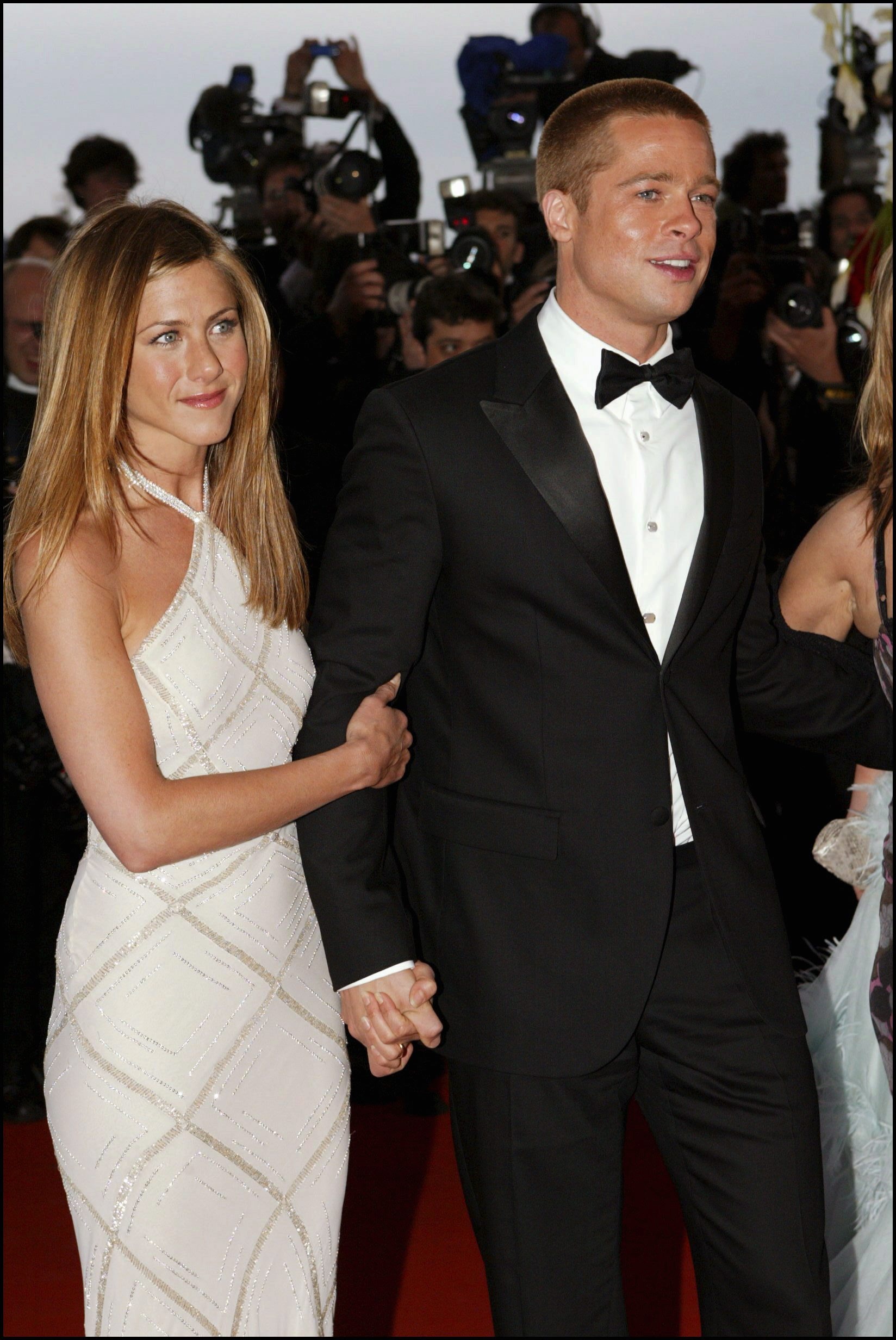 While their vows are adorable, other aspects of their courtship were slightly more questionable. This is mostly due to Pitt, who pretty much admits he doesn't know if two people are meant to be "together forever."
"Neither of us wants to be the spokesman for a happy marriage, for coupledom," says Pitt. "I'll tell you what I despise: this two-becomes-one thing where you lose your individuality. We don't cage each other with this pressure of happily ever after. You figure it out as you go along. We feel it out, rather than setting policies and rules."
He goes on to say, "Jen and I always made a pact; that we'll see where this thing is going. I'm not sure it really is in our nature to be with someone for the rest of our lives, just because you made this pact, Pitt says. "You keep going as long as you keep growing. When that dies, we do. We still have that friendship; we still have a good laugh, which can go in and out depending on the dynamics and outside influences. It's complicated, but that's what keeps it interesting."