Brad Pitt and Shia LaBeouf Had Some On-Set Tension
Brad Pitt is one of the biggest stars in Hollywood, with a resume that includes some major blockbusters. Pitt has appeared in a wide variety of films, including the 2014 war film Fury, opposite Shia LaBeouf. While the movie received glowing reviews from both critics and fans, it was far from a cakewalk to make, and reportedly, Pitt and LaBeouf didn't exactly get along when filming the gritty action film.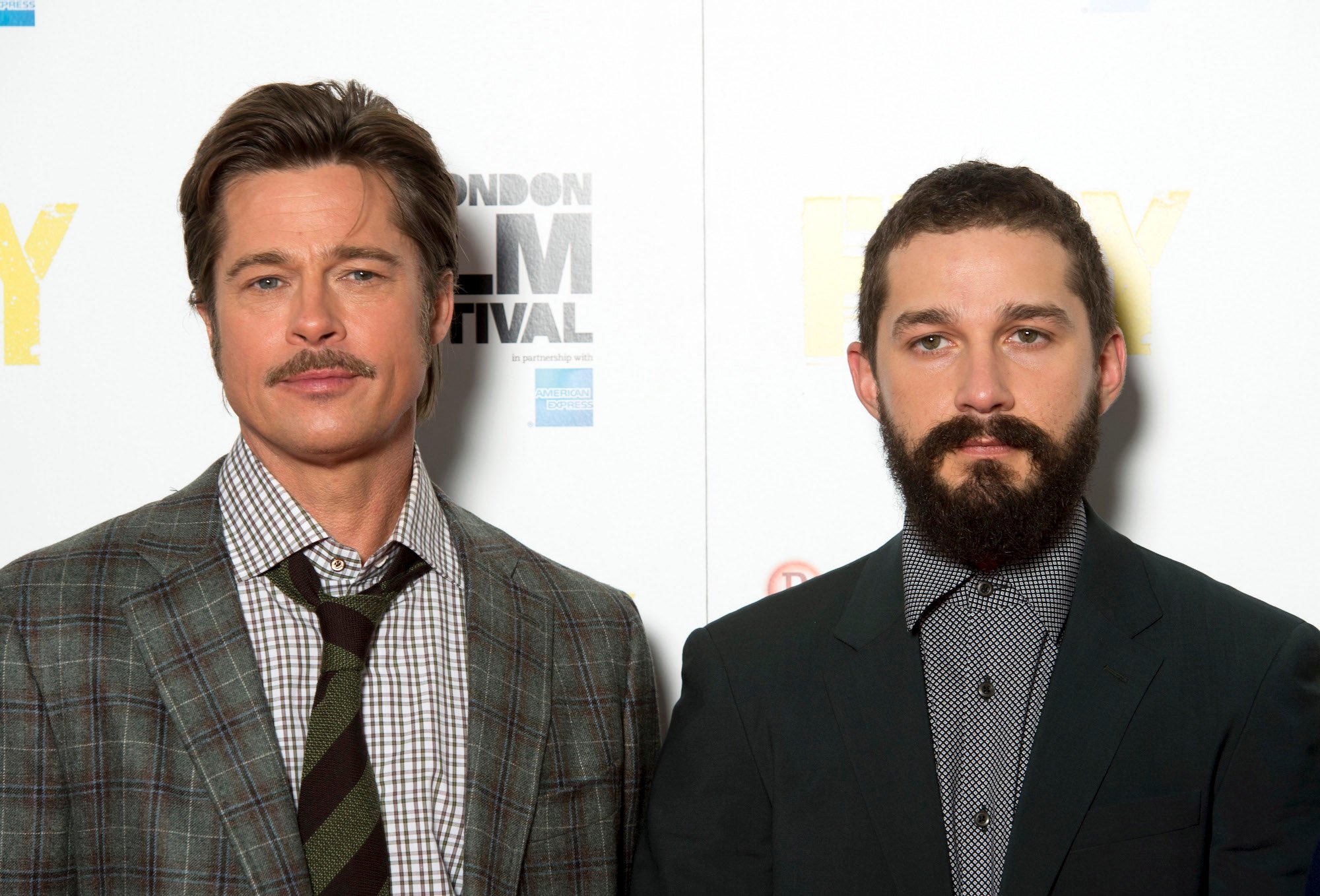 Shia LaBeouf is known to be a very intense actor
Shia LaBeouf is a talented actor who first rose to fame in the Disney Channel series Even Stevens. In the early 2000s, LaBeouf began to branch out from his Disney Channel stardom, appearing in a variety of dramatic films, including Disturbia and Transformers, according to IMDb. LaBeouf's obvious natural talent was apparent to everyone, from hardboiled critics to eager fans, and over the next few years, LaBeouf continued to work in high-profile movies.
By 2011, LaBeouf began making headlines for some of his more bizarre creative choices, and he slowly started to step away from big-budget Hollywood movies in order to focus on independent projects. In 2013, he was cast in an erotic art film — and many of his more dedicated fans were surprised when he accepted a role in the war film Fury, alongside some major Hollywood heavyweights, including Brad Pitt.
Brad Pitt and Shia LaBeouf co-starred in the movie 'Fury'
RELEASED: Brad Pitt's Easiest $7 Million Paycheck Was Not a Movie
Fury was released in 2014, and told the story of U.S. tank crews fighting in Nazi Germany during the final few weeks of World War II. Written and directed by David Ayer, Fury followed in the tradition of action-packed war films that had gone before it and featured an incredibly star-studded cast. In addition to Shia LaBeouf and Brad Pitt, the film featured actors like Jon Bernthal, Logan Lerman, Scott Eastwood, and Jason Isaacs.
Shia LaBeouf didn't play around when it came to getting into character for his part in the film. Reportedly, LaBeouf was so committed to doing justice to his character of Boyd "Bible" Swan that he had his front tooth removed and went for days without bathing or showering. Additionally, reports claimed that LaBeouf didn't believe that the makeup used to simulate facial scarring was realistic enough, so he actually cut his own face to make his war wounds look more realistic — and during filming, he would occasionally open the wounds.
Why did Brad Pitt and Shia LaBeouf have issues on the set of 'Fury'?
It's clear that Shia LaBeouf was determined to make an impression with his work on Fury. He might have inadvertently rubbed a few of his co-stars the wrong way, however, most notably the star of the movie, Brad Pitt. According to Ranker, Pitt took issue with LaBeouf's "energy" on the set of the film. While Pitt hasn't copped to any beef with LaBeouf, LaBeouf himself has stated that there was a lot of tension on set and that he and his co-stars actually fought each other on a regular basis, with director David Ayer encouraging the fist-fighting, according to CinemaBlend.
Pitt hasn't talked about a feud with LaBeouf, but he has praised the young actor's commitment to his craft, telling Us Weekly: "Oh, I love this boy. He's one of the best actors I've ever seen. He's full-on commitment, man. He's living it like no one else, let me tell you. I've been fortunate to work with a lot of great actors. He's one of the best I've seen." It seems as though any real tension that arose between Pitt and LaBeouf might have disintegrated just as quickly as it flared up.