Brad Pitt Credits Robert Redford for Teaching Him This Acting Technique: 'That's Always Stuck With Me'
Actor Brad Pitt has an expansive filmography that spans several genres. However, the famous actor is increasingly pickier about what projects he chooses to star in. He moved more into the producer role than an acting one. However, Pitt credits fellow Hollywood star Robert Redford with teaching him a specific acting technique that stuck with him over the course of many years.
Brad Pitt and Robert Redford worked together twice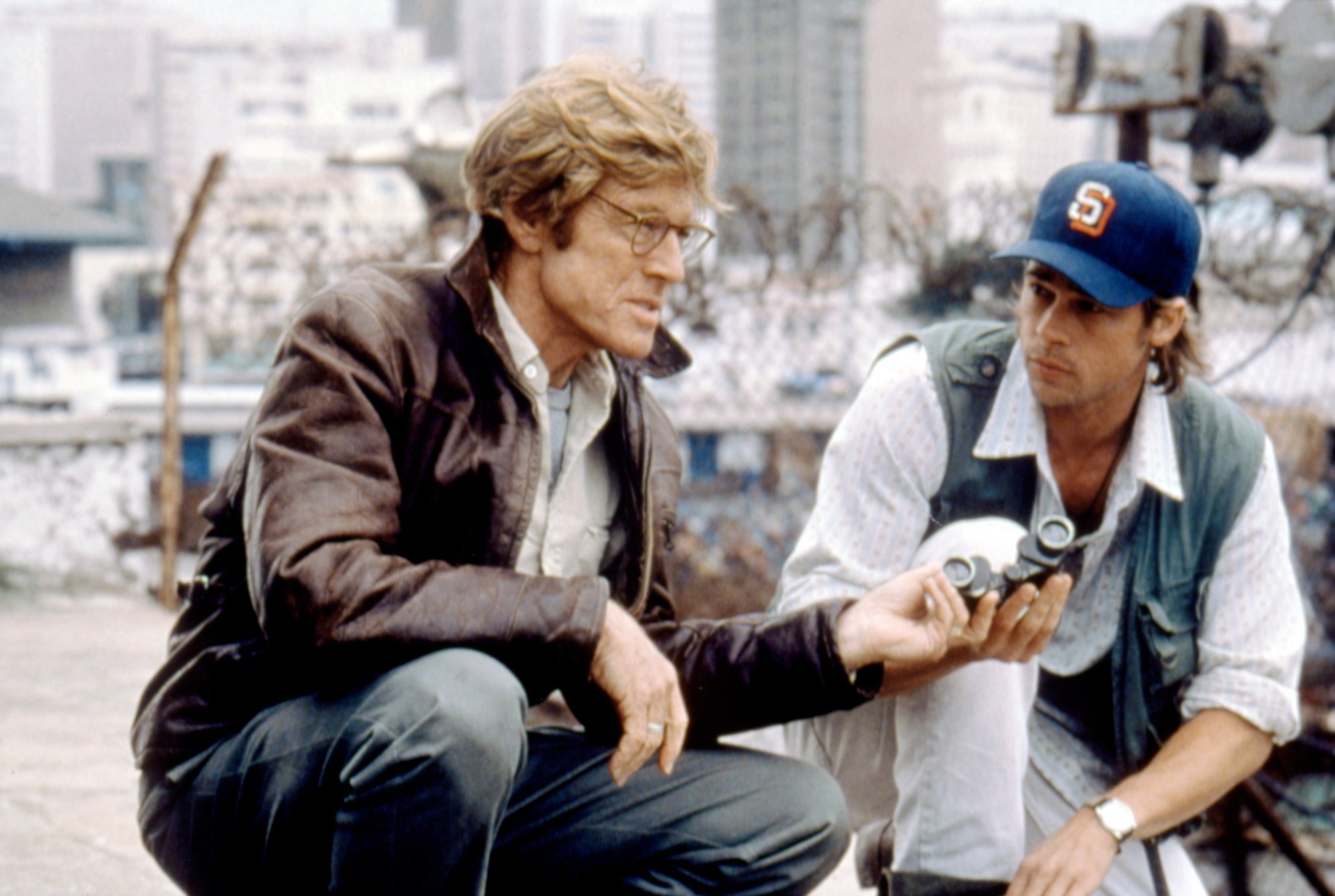 Pitt and Redford have worked together in both an acting and a director/actor relationship. The first instance was 1992's A River Runs Through. Redford directed and produced the independent drama that stars Pitt. The story follows two sons of a serious minister in the 1920s, who couldn't be more different. One is quiet, while the other is rebellious.
The pair worked together again on 2001's Spy Game. However, Pitt and Redford collaborated in an acting capacity this time. The Tony Scott-directed action-thriller follows a CIA agent (Redford) who's close to retirement. He remembers training Tom Bishop (Pitt) while he wrestles with the agency's politics and seeks to free him from his abductors.
Robert Redford taught Brad Pitt this acting technique
Collider interviewed Pitt about his prior filmography. He recalls many behind-the-scenes facts and explores some of his own feelings about the many projects that he's been a part of thus far in his career. Pitt particularly remembers working with Redford as both a director and an actor.
"He [Redford] doesn't understand a call time," Pitt said. "He often shows up very late. But Redford was one of my heroes, growing up. I certainly feel he's very underrated as an actor. There's this naturalism that he started, with talking on top of each other."
Pitt continued: "The way he can move the plot along in Condor is just mesmerizing. He and [Paul] Newman, and these guys, were really big in my house, so to get that was really, really, really humbling. I'm sure I was more trying to impress him, each day. I should've been focused more on the part, itself. That was an honor for me."
"He was a great director," Pitt said. "I was doing something in the scene, and he just came up and said, 'You're sighing.' and I said, 'Yeah.' And he said, 'Don't do that. When you do that, you let the power out. You let the water out of the scene.'"
Pitt concluded: "That's always stuck with me. That's one of those little Redford-isms, like the double-take, that he's mastered and passed on to me.
Two Academy Award wins later
Pitt is one of the biggest stars in Hollywood. His name holds a lot of weight as both an actor and a producer. He won Best Motion Picture of the Year for 2013's 12 Years a Slave, which he produced. Pitt went on to win Best Performance by an Actor in a Supporting Role for 2019's Once Upon a Time in Hollywood.
However, 12 Years a Slave wasn't the first time he earned a nomination. He was nominated for Best Actor in a Supporting Role for 1995's Twelve Monkeys. Pitt earned three additional nominations over the course of his career. He clearly shows no sign of slowing down, as he has several feature films in the works.
RELATED: Quentin Tarantino's 'Inglourious Basterds' Would Have Been a Miniseries If Not For This Powerful Pep Talk