Brad Pitt Has Been the Older One in Almost All of His Relationships: Who Was Older Than Him?
Once again, Brad Pitt may be one of Hollywood's most eligible bachelors, yet he's been tied to a handful of A-listers throughout his time in the biz. From his well-documented marriages to Jennifer Aniston and Angelina Jolie to his less-frequently discussed, but still significant romances with Juliette Lewis, Gwyneth Paltrow, and Jill Schoelen, Pitt has settled down a couple of times in life. And, most of the time, he was the older one in the relationship. So, just how much older was Pitt than some of his significant others? And, which of his girlfriends were older than him?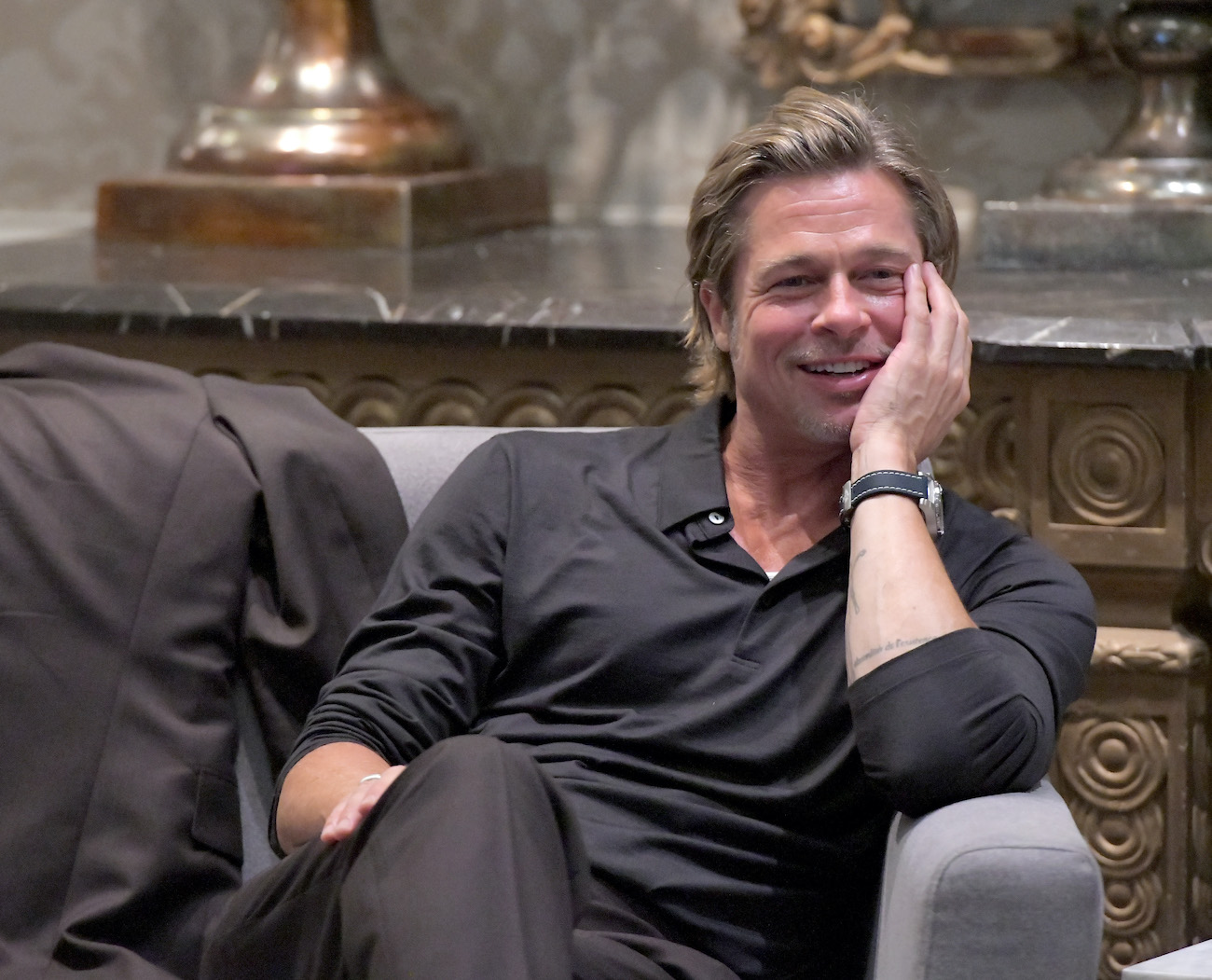 Brad Pitt is 5 years older than Jennifer Aniston  
Pitt and Aniston were Hollywood's "It" couple throughout the early 2000s; Aniston was making over $700,000 per episode of Friends, while Pitt was appearing in movies like Troy, Ocean's 11, Snatch, and more (stealing viewers' hearts along the way.) The two were married from 2000 to 2005.
Brad Pitt is 11 years older than Angelina Jolie 
Pitt and Jolie infamously met on the set of Mr. and Mrs. Smith. Soon after, Aniston and Pitt were divorced and Jolie and the Troy star struck up a romance. Though they were together for many years, they didn't wed until 2014. They divorced in 2016.
Pitt is 9 years older than Juliette Lewis 
Pitt and Juliette Lewis met on the set of Too Young to Die, and they started dating soon after. They dated until 1993 — the same year that appeared in Kalifornia together. Today, both speak positively of one another; Pitt has even remarked that his relationship with Lewis was one of his "greatest."
Pitt is 8 years older than Gwyneth Paltrow 
Pitt and Gwyneth Paltrow dated briefly, and they were even engaged, as Eonline notes.  Paltrow has since gone on to note that she was quite young when they were together, and she still had to figure herself out. Pitt has also been tied to Robin Givens, who he is older than as well. 
Jill Schoelen is a few months older than Brad Pitt 
Jill Schoelen was one of Pitt's first romances in the business. Yet, he was still on the up and up when they got together. He even spent a great deal of the money he had to travel to her (upon request) while she was filming The Phantom of the Opera in Hungary. 
The two went out to dinner in Hungary and Schoelen told Pitt that was falling for the director, and she and Pitt split up. Pitt is slightly younger than Schoelen who was born in March of 1963; Pitt was born in December of 1963. 
Rumors connect Pitt to Geena Davis and E.G. Daily (the voice behind Tommy in Rugrats) as well, yet such relationships remain difficult to confirm and are based largely on presumptions, past public spottings, and rumors. Both of these women are older than Pitt.