Brad Pitt and the Other Hollywood A-Listers Who Won People's Sexiest Man Alive Twice
Brad Pitt and other Hollywood A-listers who have managed to snag People Magazine's "sexiest" title more than once.
People Magazine's Sexiest Man Alive has been one of the publication's most highly-anticipated issues for decades — ever since Mel Gibson took home the magazine's inaugural honor in 1985. Since then, many Hollywood A-listers have graced the cover — From Maroon 5's Adam Levine to the Marvel Cinematic Universe's Chris Hemsworth and The Voice's Blake Shelton. The award usually goes to a man who is not only quite handsome but also striving in his industry at said time. Yet, only four men have managed to take home the coveted recognition twice, according to People.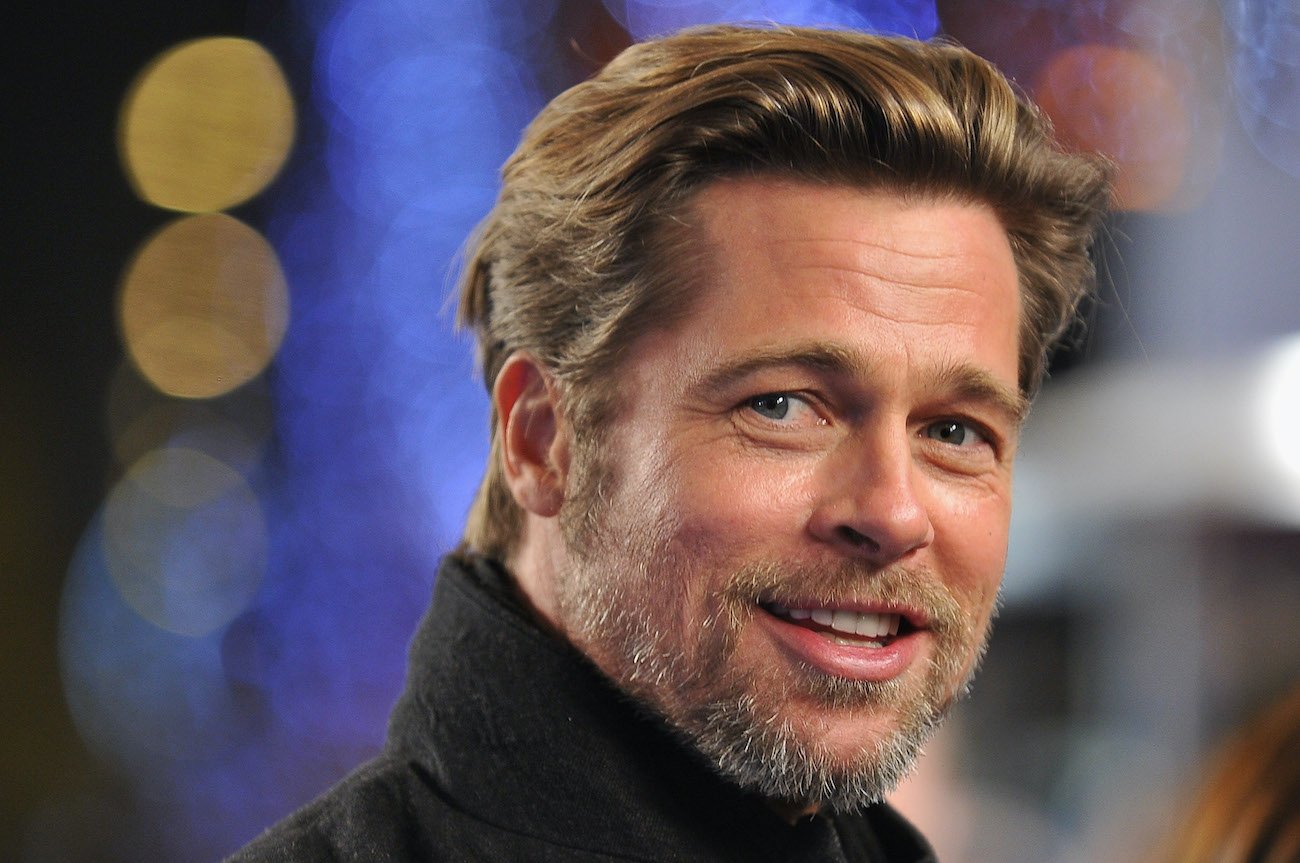 1. George Clooney 
Clooney — the six-time Oscar nominee and two-time winner for Argo and Syriana — took home People Magazine's Sexiest Man Alive in 1997, and once again in 2006. In '97, the actor was well known for his leading role in ER — snagging an Emmy nomination for his performance in the drama in '95 and '96.
In 2006, he directed Good Night, and Good Luck and was nominated for the Oscar for Syriana, which premiered in 2005. Clooney has continued to work behind the scenes and in front of the camera. 
2. Brad Pitt 
Pitt first won People's Sexiest Man Alive in 1995. Back then, Pitt was recognized for his performances in A River Runs Through It, Legends of the Fall, Kalifornia, and more. He also starred in 12 Monkeys opposite Bruce Willis that same year. 
Pitt won People's Sexiest Man Alive for the second time in 2000. He must have really made an impact in those five years to snag the award once again with such a short time span between the wins. In between '95 and 2000, Pitt starred opposite Anthony Hopkins in Meet Joe Black, appeared in Being John Malkovich, and starred in Seven Years in Tibet and The Devil's Own. Pitt also snagged his first Oscar nomination in '96 for Twelve Monkeys. 
3. Johnny Depp 
Depp first won People's Sexiest Man Alive in 2003. By then, he was already well-known for taking on the lead character in Tim Burton's 1990 romantic fantasy drama Edward Scissorhands. He also had already starred in Donnie Brasco, The Brave, Sleepy Hollow, Blow, Chocolat, and more. 
Depp won again in 2009, after which he had already received two Oscar nominations for Pirates of the Caribbean: Curse of the Black Pearl and Finding Neverland. 
4. Richard Gere (sort of)
Gere — the four-time Golden Globe nominee and one-time winner for Chicago — first snagged his "sexiest" title alongside Cindy Crawford; the two one as a duo for "sexist couple alive." Gere took home Sexiest Man Alive (all by himself) in 1999 following hits like Pretty Woman, Primal Fear, First Knight, and more.