Who Is Brandi Carlile's Wife, Catherine Shepherd? How Many Children Do They Have?
Brandi Carlile is one of the most well-known American singer-songwriters of our time, and she's now at the Grammys 2022 to rock out once more on stage and hopefully score a win. So, who is Brandi Carlile's wife, Catherine Shepherd, who joined her at the annual event? Here's what to know.
Who is Brandi Carlile's wife, Catherine Shepherd?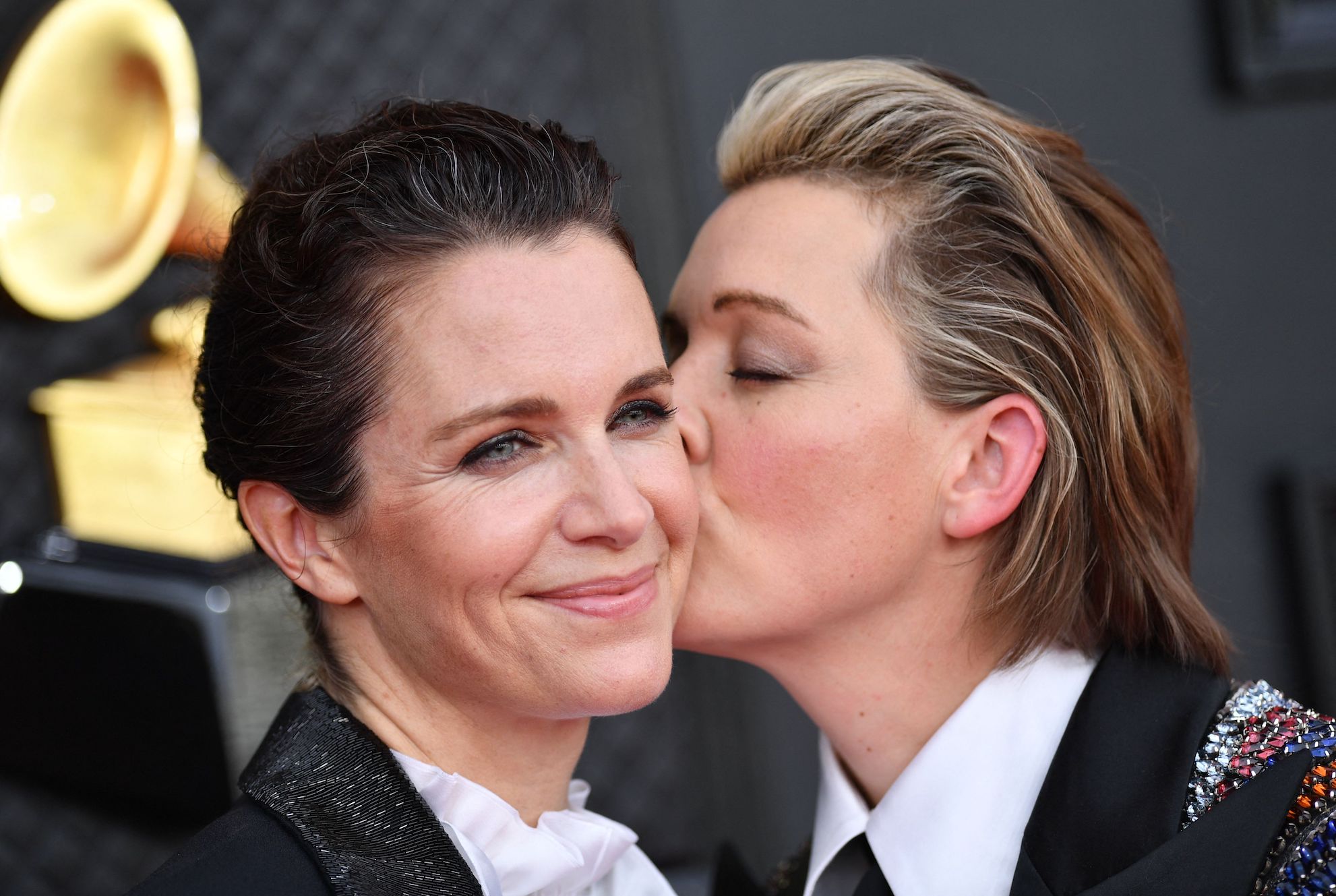 Brandi Carlile's wife, Catherine Shepherd, met the famous singer backstage at a charity event in 2009. According to People, Shepherd coordinated Paul McCartney's charity work for a decade, and they connected over donating Beatles' memorabilia to Carlile's Fight the Fear campaign. They spoke on the phone for a year before meeting in person. Shepherd was located in the U.K. and Carlile lived in the U.S. until they finally met face to face.
"It was shocking to say the least," Carlile told People of meeting Shepherd. "Every time I talked to her over the phone, I thought I was talking to somebody who was like, 65 years old. I don't know why. I think because of her wisdom and her demeanor. Or maybe I thought she was Paul's age or something. So we met backstage in New York, and we were both like 27."
Carlile and Shepherd started dating after meeting in person, and they married in 2012. While Shepherd is known for being Carlile's wife, she's also the daughter of British actor Jack Shepherd. She plays music, according to Parade, though she and Carlile haven't recorded anything together.
Who are Brandi Carlile's children she has with Catherine Shepherd?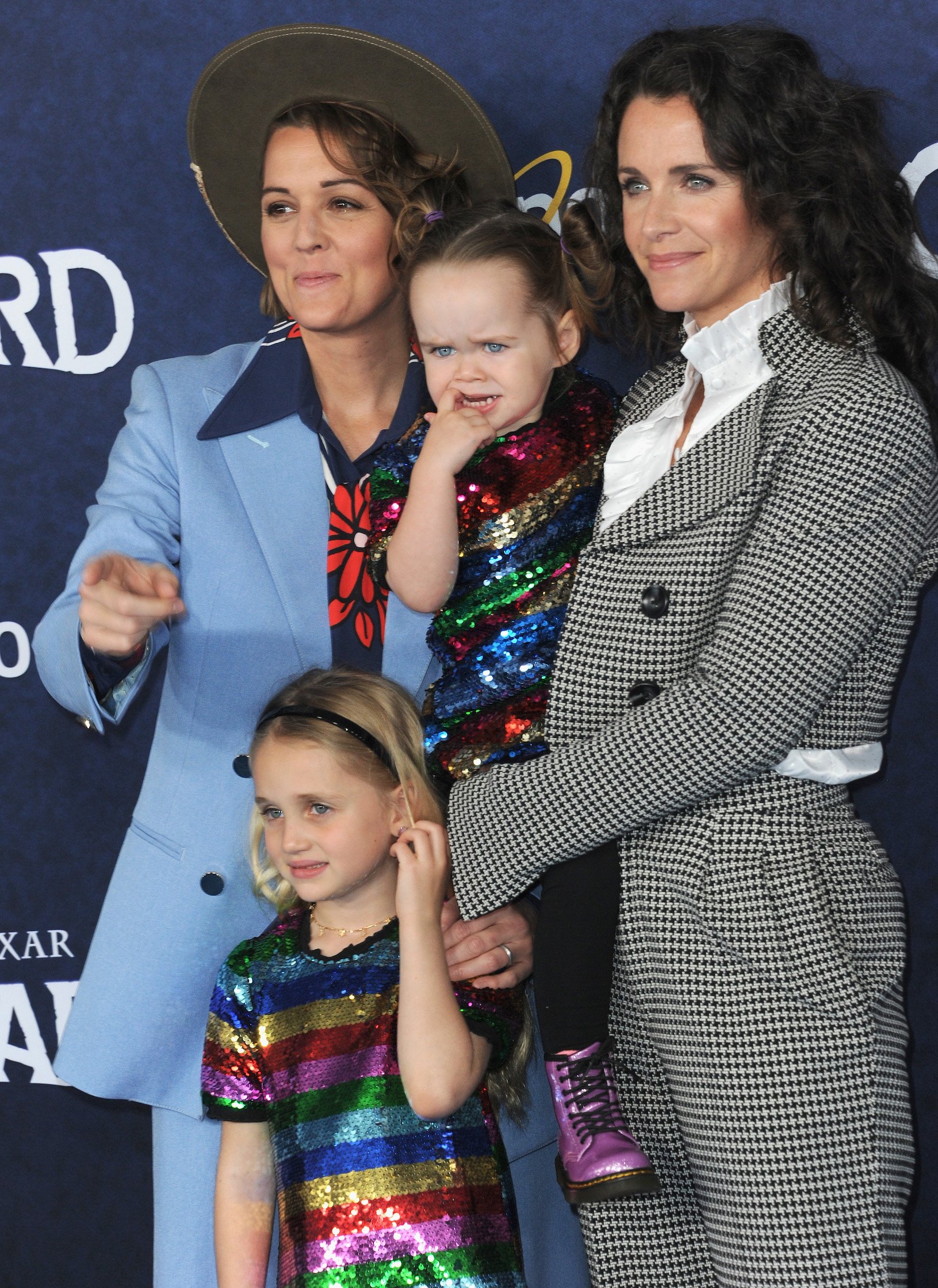 Do Brandi Carlile and her wife, Catherine Shepherd, have children together? According to People, the couple knew they wanted kids right after marriage. Today, they have two daughters, Evangeline and Elijah.
People reports Carlile and Shepherd utilized IVF to conceive Evangeline, who's 8 years old in 2022. "It was complicated because I didn't know who I was supposed to be in this equation," Carlile noted. "I knew I wasn't 'Dad,' but I wasn't pregnant either. Catherine was uncomfortable with all the things that were happening to her body, and the whole concept felt so foreign to us."
For Elijah, who's 3 in 2022, Carlile and Shepherd stepped away from IVF. Because Shepherd felt reluctant to take IVF drugs, they tried artificial insemination instead. "We were ready for the birth and we had our different but complementing baby skills nailed down and ready for the big arrival," Carlile added. "I never felt a pang of the anxiety, guilt, or confusion that we wrestled with the first time."
The couple hit the red carpet together for the Grammys 2022
The Grammys 2022 wouldn't be the same without Brandi Carlile and her wife, Catherine Shepherd. They stepped out onto the red carpet together. Carlile is nominated for five awards, including Song of the Year and Record of the Year. She's also breaking a record, as two of her songs are nominated for Song of the Year.
It's not just Carlile's hit songs and awards getting attention at the Grammys 2022, either. She wore a 40-pound jacket inspired by Elton John, People revealed.
"I'm finally morphing into Elton John," Carlile joked, "which is my dream since day one."
With Carlile's six previous Grammy wins under her belt, we're hoping she comes away with a win in 2022 once again!
Check out Showbiz Cheat Sheet on Facebook!